Humans of Telfer – Sophia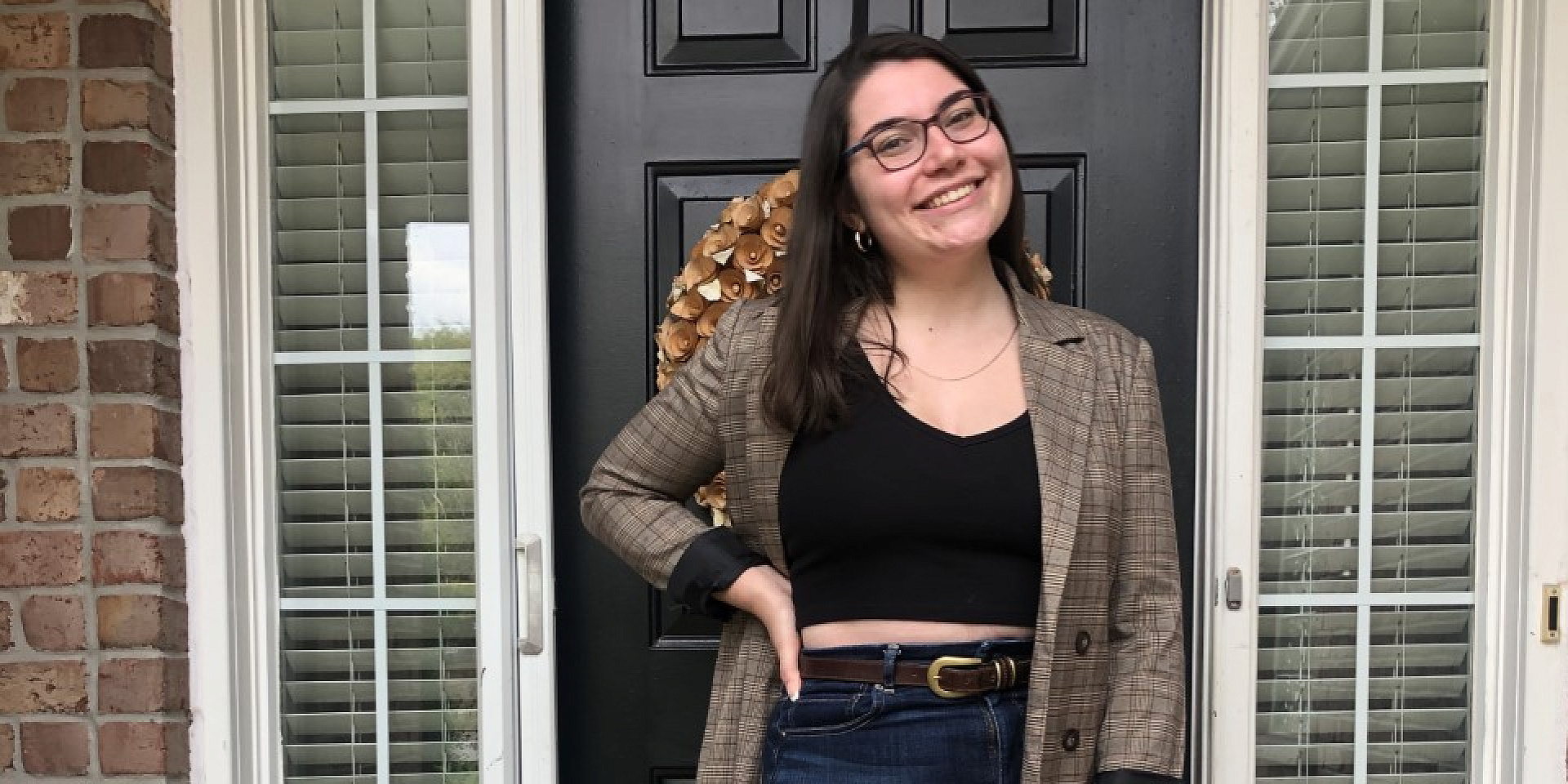 "Hello. My name is Sophia Chouinard, and I am a Co-op marketing student. I am now in my 4th year, and so far, I have had an amazing experience at Telfer. What I like most about Telfer is meeting new, like‑minded people. I have met all my close friends through my classes, and they have truly enhanced my university experience. My ideal job would be within the marketing field, either in event planning or content creation. Ideally, I would like to work in an organization that aligns with my values of corporate sustainability and sustainable living.
The happiest moment of my life while at Telfer was at Telfer Connects in 2019, where I was able to speak to my current employer. All the preparation done through the Telfer Career Centre taught me how to demonstrate my skills and knowledge and make amazing connections, which came in handy during the networking event. Finally, the biggest challenge I have faced so far at Telfer has been coming out of my shell. It has been difficult for me, but it has allowed me to really make the most of my time at uOttawa. Studying at Telfer has pushed me to expand my comfort zone and develop my skills with tangible benefits."
– Sophia Chouniard, 4th-year marketing student
Inspired by Brandon Stanton's Humans of New York, this weekly feature of the Telfer Career Blog will contain photography of individuals from the Telfer School of Management community and a corresponding narrative that gives us a glimpse into their lives.