Telfer Established Researcher Award 2022 – Peter Jaskiewicz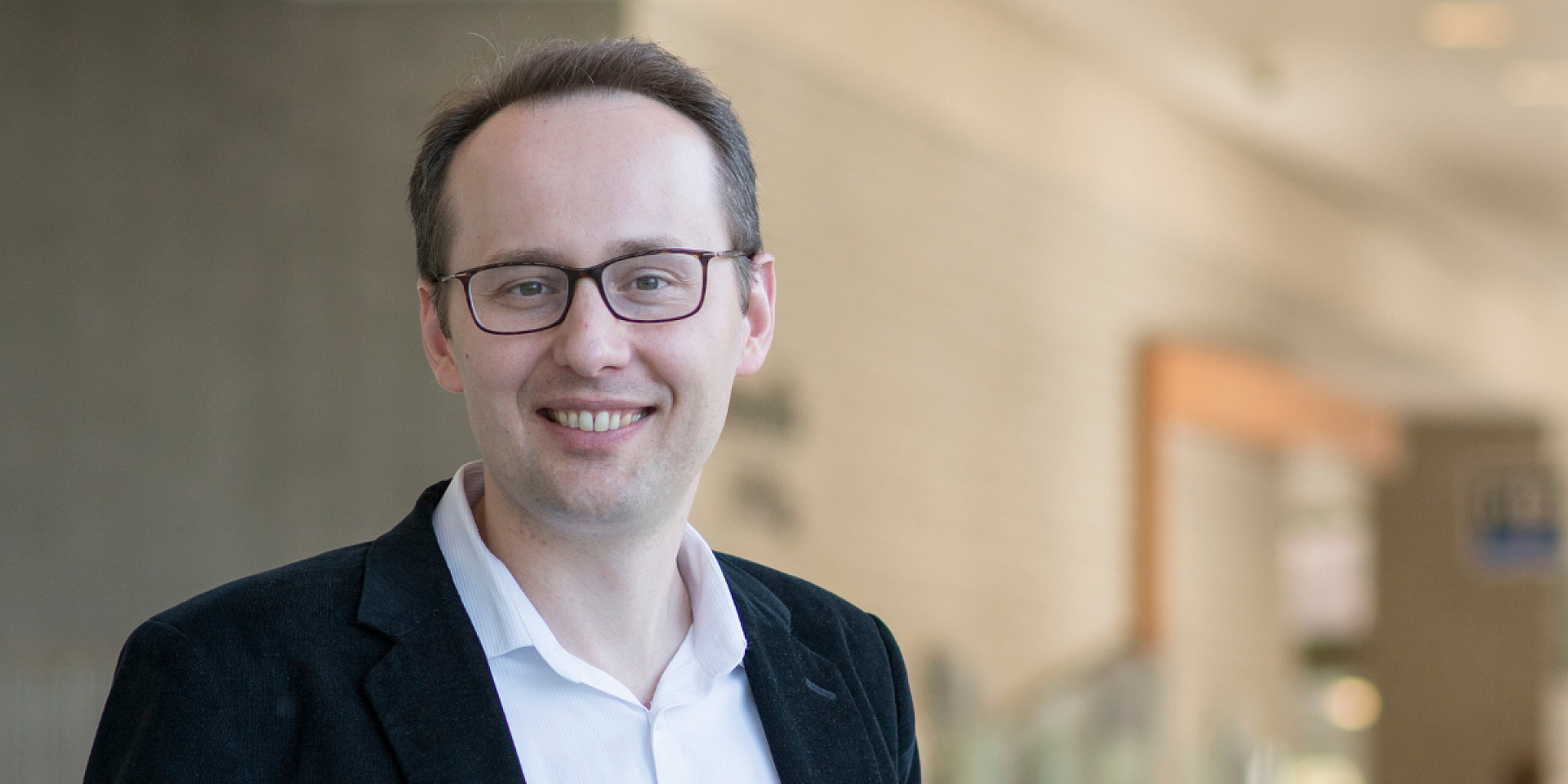 The Established Researcher Award honours a faculty member who has earned national or international recognition for the Telfer School of Management through outstanding and impactful research over the past five years. This year, this award is presented to Professor Peter Jaskiewicz: as a leader in the study of family businesses, he has brought global recognition to Telfer.
Since joining Telfer in 2017, Professor Jaskiewicz has been awarded the University Research Chair (URC) in Enduring Entrepreneurship and has made vital contributions through his impressive publications, his committee participation and appointments, and his work in training and mentoring several students. He has also developed popular courses, including Family Entrepreneurship, Direct Readings on Family Conflicts, Contexts of Entrepreneurship, Advising Family Business and The Entrepreneurial Society. Since 2017, he has published 11 articles and 6 editorials in top journals, including 4 papers in the FT 50 journals list. He helped found the Family Enterprise Legacy Institute (FELI) and was awarded a lifetime fellowship by the Family Firm Institute (FFI). Professor Jaskiewicz has won many other awards as well, including a publication award from the International Family Enterprise Research Academy (IFERA) for their top 10 most impactful global research papers.
In addition to publishing his research in top journals (such as Family Business Review, Journal of Management, Strategic Management Journal and Entrepreneurship Theory and Practice), Professor Jaskiewicz recently authored a book entitled Enabling Next Generation Legacies. This book has become internationally influential: it is now a main source of education for top family business schools and the Family Business Network (FBN). He has also participated as a speaker at 27 different national and international events, including at the Sorbonne Business School in France, a paper development workshop for the Academy of Management Review in Italy, and the 4th European Family Business Summit in Amsterdam, where he was a keynote speaker.
The Telfer School is honoured to have Peter Jaskiewicz as part of our team. His contributions and achievements are sure to inspire the school's future academics and researchers. Congratulations Professor Jaskiewicz!