PhD Spotlight — Mariam Magdy Hussein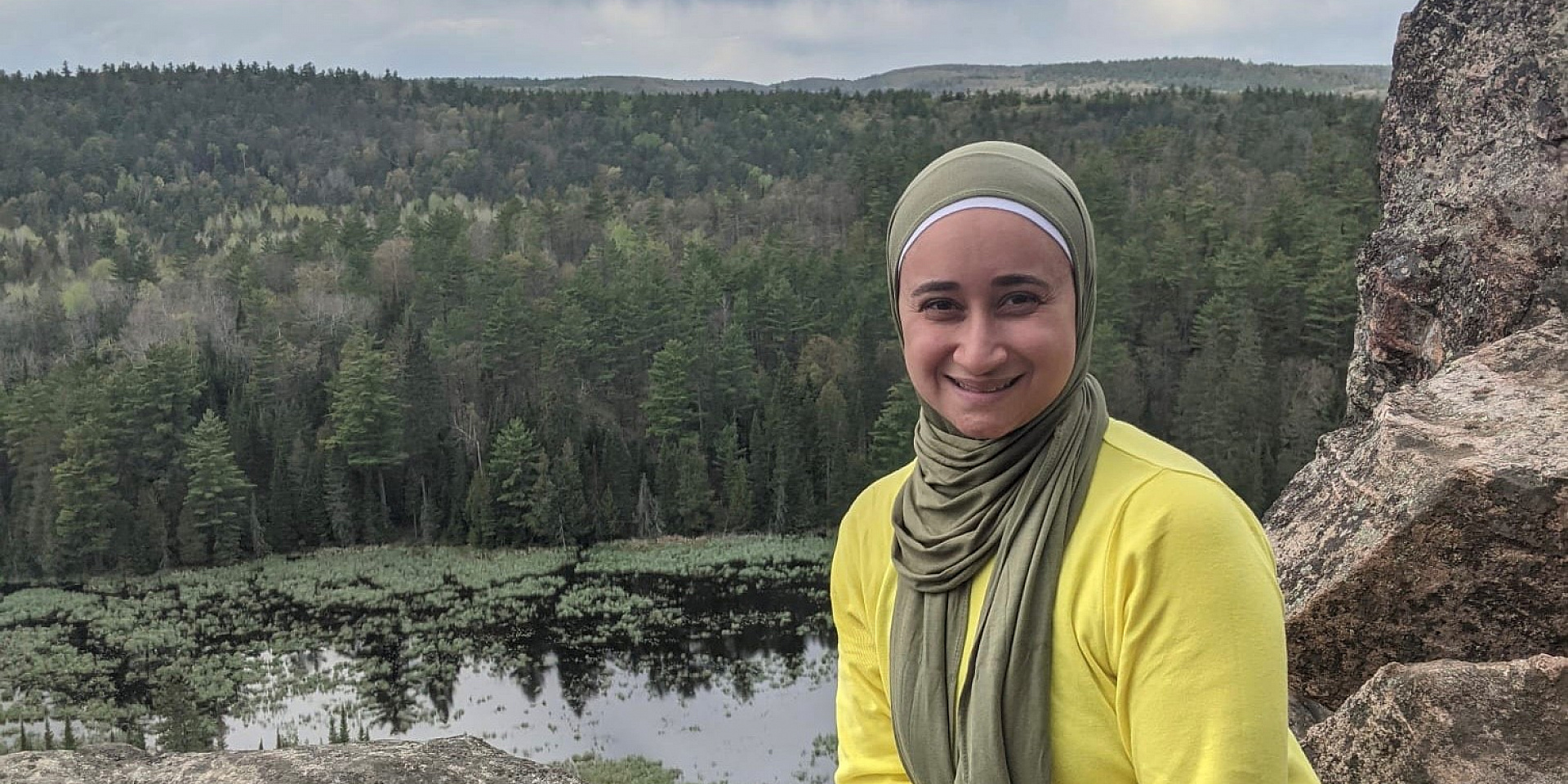 Mariam Magdy Hussein started a PhD in management in 2017, specializing in organizational behaviour and human resources, at the Telfer School of Management. She had earned an MSc from the German University of Cairo in 2014 and previously worked as an assistant lecturer in human resources management in management technology (2011 to 2014). Now, under the supervision of Professor Sharon L. O'Sullivan, Mariam has been looking at cultural variations in verbal and non-verbal communications, and the potential role of empathy in facilitating intercultural interactions.
Why did you choose to study organizational behaviour and human resources (OBHR)? Any personal motivation behind your interest?
I chose the OBHR stream because I enjoy listening to people's stories about their experiences and their communicational interactions in different organizational settings. I'm particularly interested in finding ways to help underrepresented persons improve their experiences with their diverse counterparts in cases where miscommunication is routine and, in some cases, dysfunctional.
What is your research about and what will it contribute to academic literature?
My research is focused on underrepresented Middle Eastern newcomers' groups in Canada. I'm eliciting their experiences in the health care service sector in terms of facilitators and barriers to effective communication and high-quality interaction. I'm also speaking to a sample of Canadian health care providers to understand their perspectives on interacting with newcomer clients. With my research, I will develop recommendations for training and orientation interventions for both groups to reconcile any perceptional differences and improve the quality of service provided.
Tell us about a recent highlight of your research.
I recently received the best student paper award at the 2021 Administrative Sciences Association of Canada (ASAC) conference. In my conceptual paper Behaving Culturally Empathic versus Being Culturally Empathic: Does Authenticity Matter?, I argue that perceptions of authenticity in intercultural interactions do matter for quality organizational interactions between cultural insiders and outsiders. I developed propositions that stimulate empathic and culturally intelligent interactions.
What impact could your research have on Canadian businesses?
My research underscores the challenges that many newcomers face in Canada within specific service provision organizational sectors. It will shed light on the positive and negative influencers of these interactions to develop concrete recommendations. These recommendations will support training interventions for Canadian service providers, as well as orientation services for newcomers.