PhD Spotlight — Afshin Kamyabniya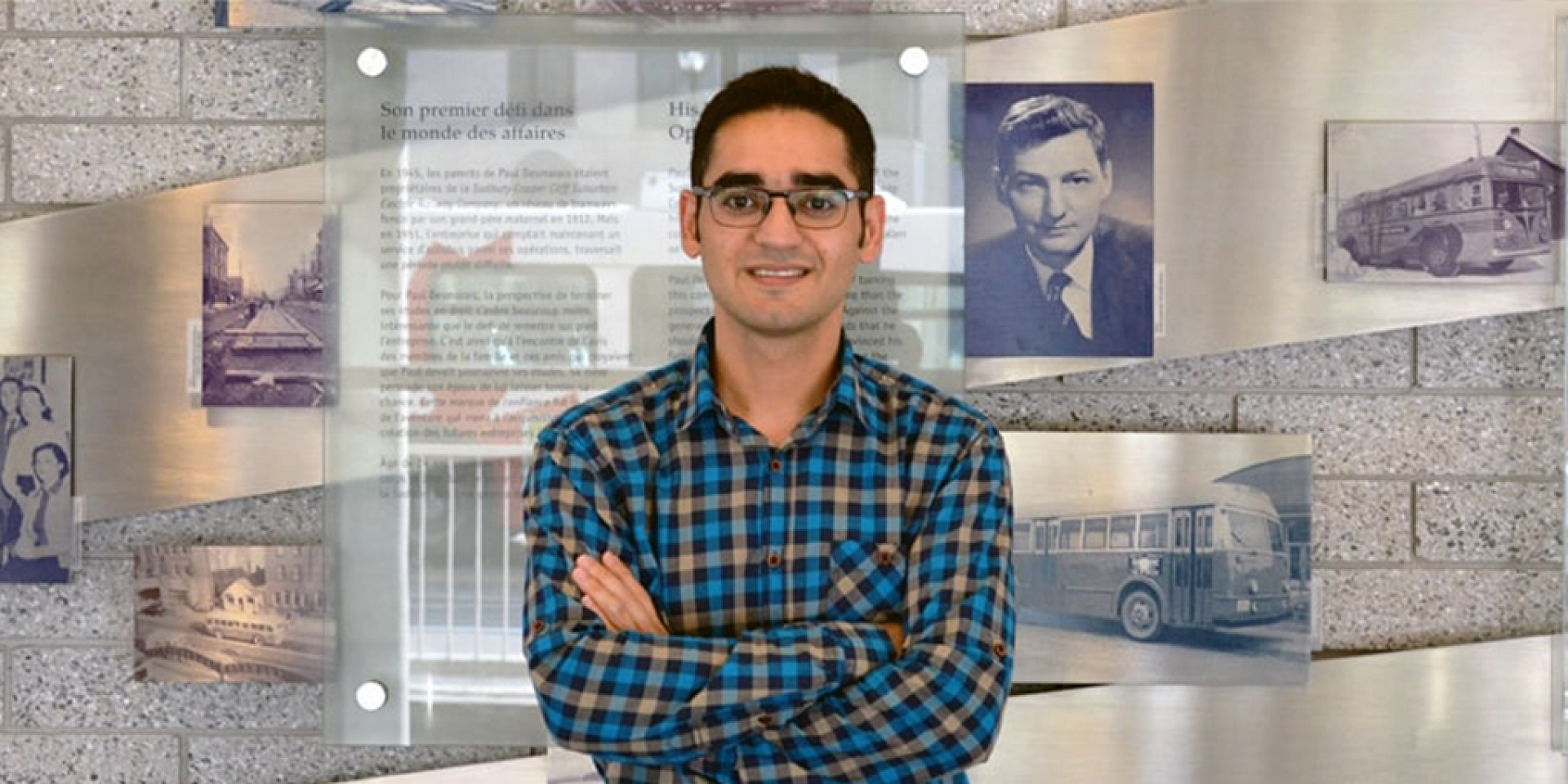 Afshin Kamyabniya began the PhD in Management program at Telfer in 2017 after receiving a master's in industrial engineering from Iran University of Science and Technology. He is working with professors Jonathan Patrick and Antoine Sauré and specializing in health systems. We interviewed him to learn more about his research interests in healthcare operations, logistics, and disaster relief operations.
Why did you choose to study health systems? Any personal motivation behind your interest?
In 2003, when I was 16 years old, an earthquake hit the historic city of Bam, in my country, Iran. Many lives were lost due to lack of preparedness, slow response, few medical resources, etc. Such a tragedy inspired me to pursue research in the area of disaster relief operations, where I can apply business analytics to model real-world problems, such as humanitarian relief operations. A good disaster relief plan is crucial to saving as many people as possible with minimum response times and with limited relief supplies.
What is your research about and what will it contribute to academic literature?
The central theme of my research focuses on building optimization models under multiple sources of uncertainties (number of injuries, accessibility and availability of medical centers, demand and supply of medical resources and services) to determine policies for more effective disaster relief logistics, such as triage and evacuation of the injured, relief supply distribution, and treatment service allocation in medical centres. By developing such multifaceted and integrated relief networks, I will derive managerial and actionable insights that help relief departments form robust emergency plans for immediate response to the needs of an affected population.
You recently published a study in the Journal of Transportation Research. What are some highlights from it?
I presented the highlights of this study at the 2021 INFORMS Healthcare Conference. In this work, we developed a robust integrated response model that helps blood transfusion organizations better collaborate to control and reduce the shortage and wastage of blood products. We demonstrated how the insights we derived could be applied using an earthquake case study that ultimately supports the diverse injury and seriousness of patients receiving the blood groups and products.
How can your thesis research improve the lives of Canadians?
The output of my thesis can improve how Canadians are served by relief agencies in terms of how medical resources and services are allocated. The insights derived from this thesis can guide practitioners in the Canadian government and private sectors to develop optimal policies and robust response plans for relief operations, such as mass casualty evacuations of Canadians during disasters.