Caroline Xavier (BAdm 1990), Shares Her Thoughts on What A Better Canada Should Include....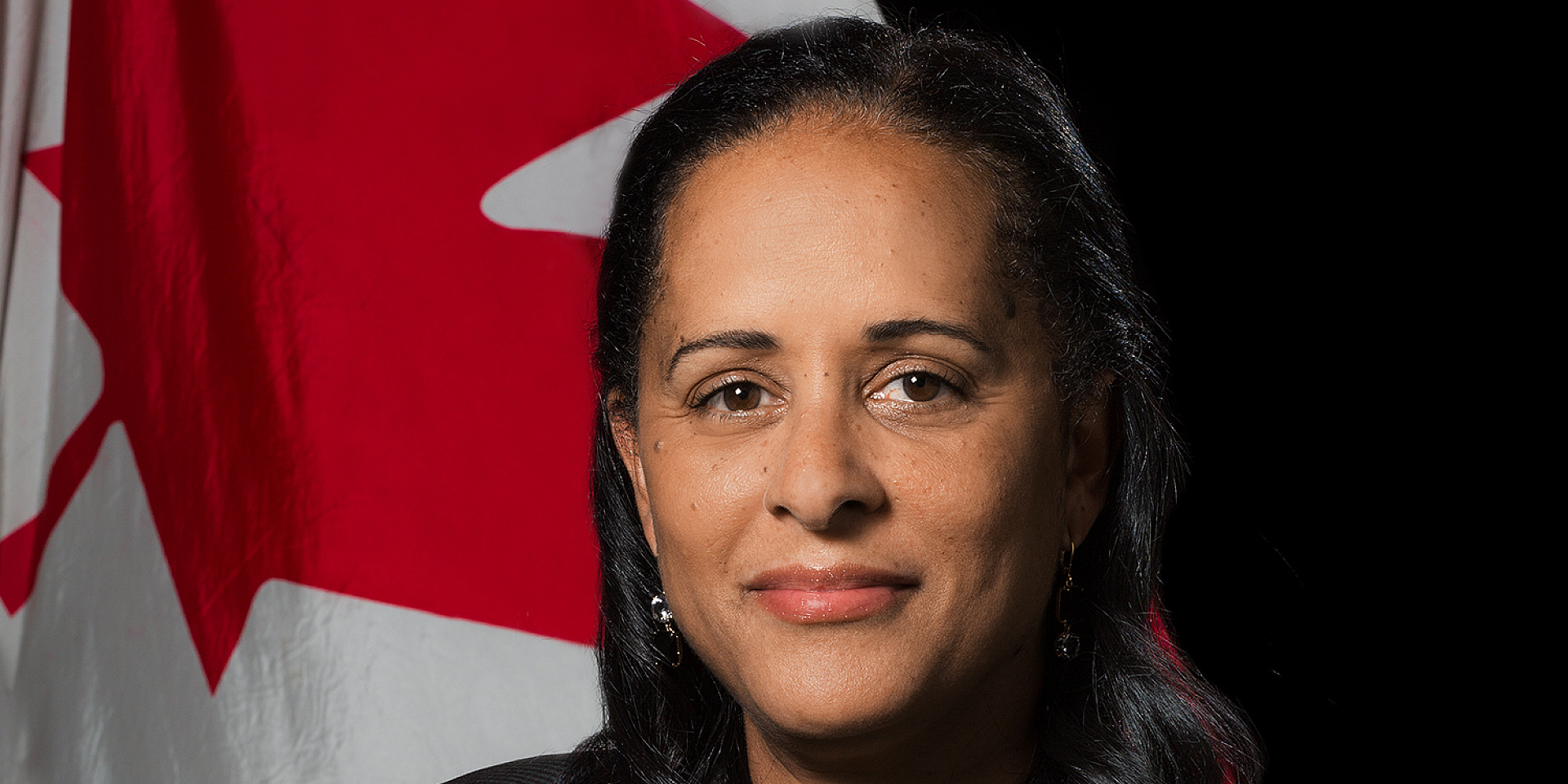 Caroline Xavier (BAdm 1990), Associate Deputy Minister Immigration, Refugees and Citizenship Canada, 2020 Trudeau Award Medal Recipient.
Established in honour of Reverend Father Roland Trudeau, OMI, former director of the University's Commerce department from 1950 to 1965, the Trudeau Medal is the highest honour given by the Telfer School of Management to its alumni. It was first awarded in 1989 to recognize leadership, initiative and contributions to the business world, the community and their alma mater.
Canada is increasingly diverse. People come to our country from a wide range of places and with a variety of backgrounds, experiences and knowledge—wider and richer than ever before. That's great to see and something we need to continue. Yet diversity is just half the equation.
We also must be a more inclusive country. A truly equitable Canada is a place in which our businesses, organizations and public institutions have an array of faces, and the people behind them are in positions at every level and play fundamental roles in decisions and actions.
A more inclusive public service is imperative. A public service that reflects the people it serves makes more informed policies, does a better job of delivering services and, because it's smart and efficient, earns and keeps the trust of Canadians. Diversity and inclusion make for good business, period. Any workplace that's diverse and inclusive is likely to be successful and resilient.
A more inclusive public service is also personal. I'm the child of Haitian immigrants and the first Black person—male or female—to reach the deputy-minister rank in the federal public service. I started as a student in an HR role over 30 years ago and just recently assumed the duties of Associate Deputy Minister at Immigration, Refugees and Citizenship Canada. It's an achievement I'm extremely proud of. Yet this milestone also raises the question: What took us so long?
We're all asking similar questions these days. The coronavirus pandemic—which has affected so many, especially vulnerable populations disproportionately—and the urgent call for social justice are forcing a reckoning in Canada and in its public service. My colleagues and I are committed to make sure federal representation, policies, programs, services and organizations accurately reflect the changing makeup of our country and respond to its most pressing needs. It is my duty and privilege to ensure the door stays wide open for others who look like me to join.
The Telfer BCom taught me to look for opportunities in good times and especially in crisis. While on parental leave in 1995, I used my entrepreneurial knowledge and skills to co-found The Bagel Run, Inc.—the first Montreal-style, wood-burning oven bagel shop in Orleans, Ontario, which is still going strong 25 years later. Now, more than ever, it is important that all Telfer students apply their knowledge and skills in their communities. Assess the new reality. Spot opportunities. Then make a plan and take action to build a better Canada.
This is a summary of the interview conducted on August 14th, 2020 with Caroline Xavier, Associate Deputy Minister of Immigration, Refugees and Citizenship Canada.