Responsible Leadership
The Telfer Executive MBA focuses on expanding your management skills and responsible leadership competencies to prepare you for today's fast-paced, ever-changing business environment. This is important for leadership roles whether you are advancing into the senior ranks of your organization or developing general management expertise to grow your own business.
Reach your career goals by gaining the knowledge, skills and frameworks to strengthen your position as a responsible leader in your organization and your community through:
Building a solid understanding of the interrelationship of business functions
Thinking strategically and innovatively to make sound business decisions and grow your organization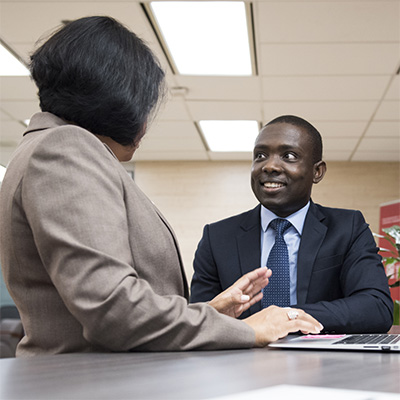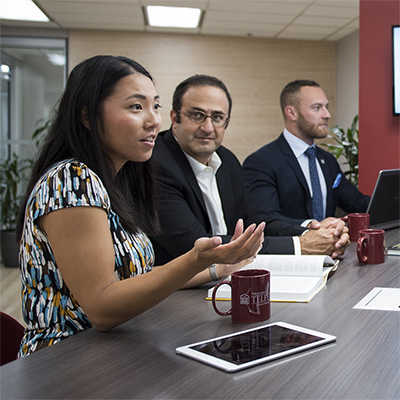 Learning the tools and gaining practical experience to deliver value on high-performing teams
Developing insights into your personal leadership style and elevating your leadership competencies
Honing your communication skills and ability to influence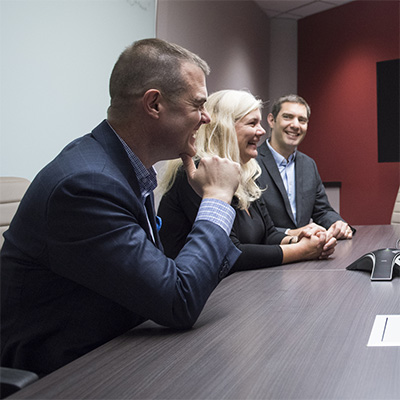 Understanding your role as an agent of change in the global community through sustainability, inclusion and accountability
Our consulting work, combined with the team-based learning approach, provides you with a multitude of opportunities to enhance your responsible leadership skills.