Application Process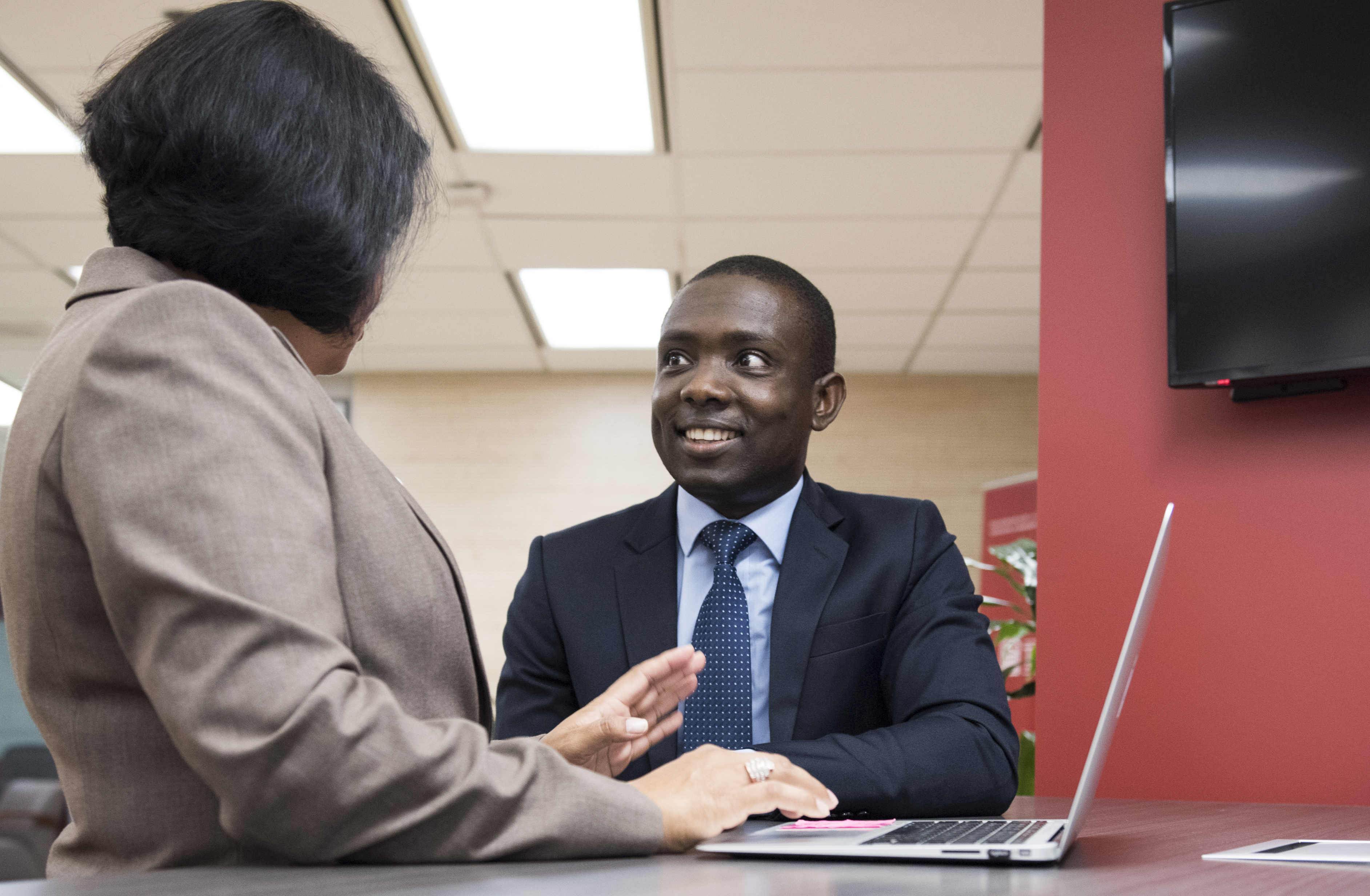 At the Telfer Executive MBA Program, we understand the investment you will make. Our objective is to ensure that you are making a well-informed decision that is right for you.
Interview with the Director
You will need to schedule an Interview with the Director as a part of your application process. The interview provides you with an avenue to personally discuss your eligibility as well as your personal and professional goals as they may relate to the Program. This is an opportunity for you to ask questions about the Program and to provide us with a more personal explanation of your professional background and personal motivation. Many candidates accompany the interview with the Director with the opportunity to sit in on a Telfer Executive MBA class. Your interview, as well as your participation in the classroom, constitute a component of your research and validation of your investment into the Program.
Please prepare and submit a copy of your curriculum vitae the week before the interview.
Preparing Your Application
Prerequisites for Admission

An undergraduate degree with a minimum 70% average or significant work experience;
At least 5 years work experience (although candidates have on average 15 years work experience);

Interview with the Director
Complete the Telfer Executive MBA's business case study analysis (2 hrs).
Complete the online application form
Accompanying Documentation

Current Curriculum vitae;
A letter of intent describing your suitability for the Telfer Executive MBA Program
Additional information you believe may be useful to gain admission to the Program;
Official transcripts from all previously attended post-secondary institutions;
Two confidential letters of recommendation from either current or former supervisors;
A letter from your current employer providing support for your enrollment;
In some cases, results from a recent Graduate Management Admission Test (GMAT);
In some cases, evidence of proficiency in English.
Do you have questions about the application process? Contact us by email or by telephone at (613) 564-9500.