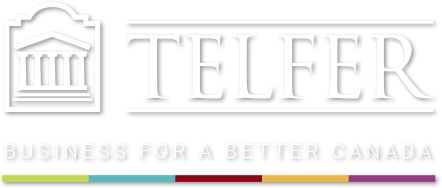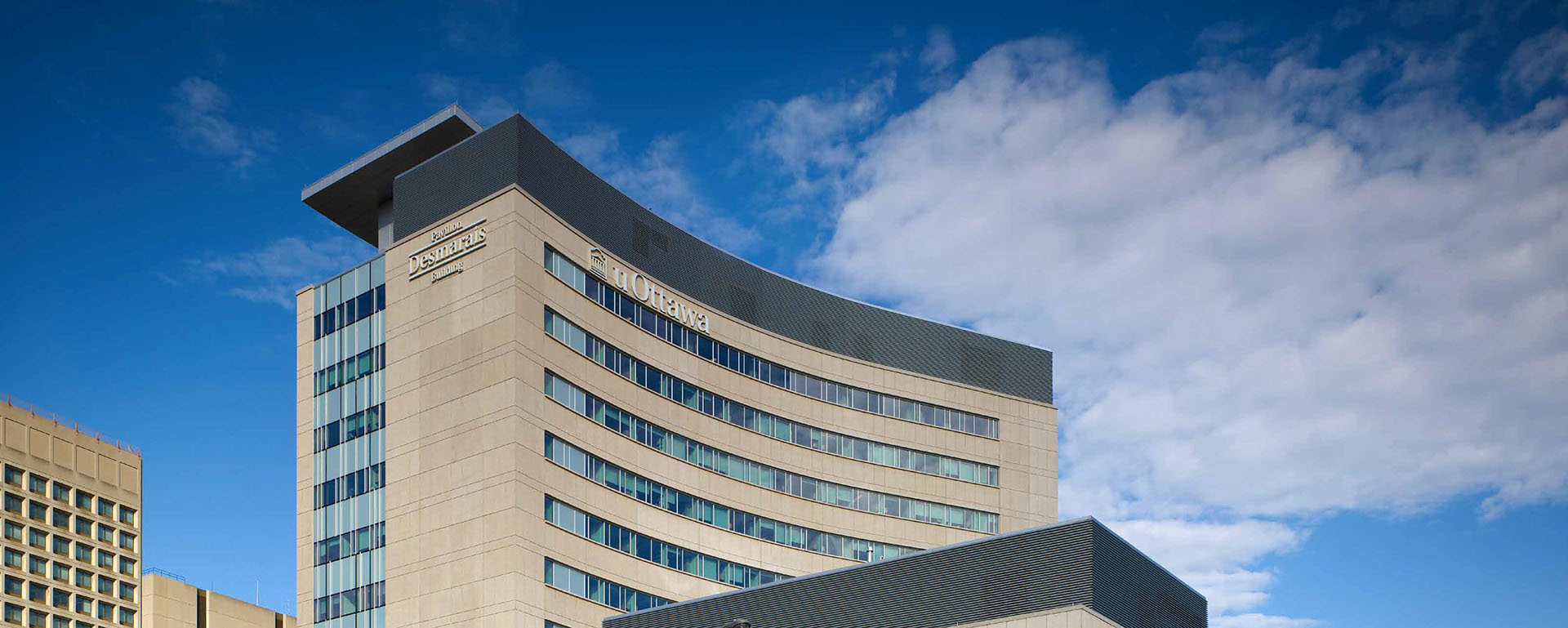 Towards a Better Canada
Dean's Annual Review 2020-2021
---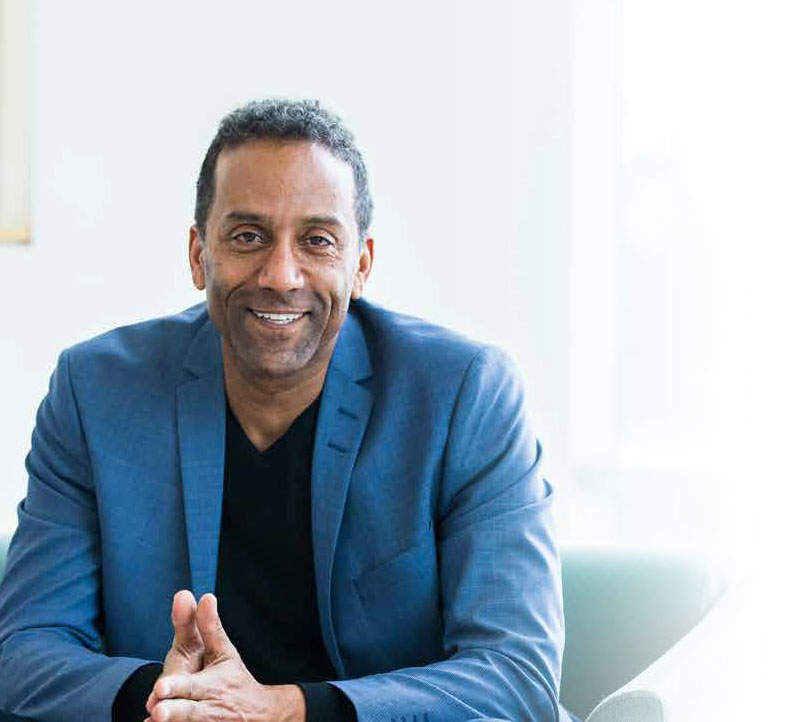 Word of the Dean - Towards a Better Canada
Upon starting my mandate as Dean of Telfer School of Management in March 2021, I was put in a privileged position to be able to shape the School by reinforcing the Better Canada pillars: Greener, Healthier, Happier and Wealthier. Our goals are ambitious and for us to achieve them we need a clear vision. At Telfer, this simply means to make sure that the action we take answers one simple question: 'What does Canada need to keep getting better?'
Telfer has been laying the ground work over the years to achieve its goals by taking the right steps, thanks to bold, collective leadership. From teaching, to research, to policy advice, we are firmly aligned in helping Canada reach its potential, as we exist to manifest the change we wish to see in our country, and in the world.
To shine light on our well-earned expertise, we will continue to support our researchers' work in the fields of:
Sustainable development: We aim to support economies around the world in adapting and encouraging sustainable practices, towards a Greener Canada;
Healthcare management: it is time to re-engineer the health care system to ensure that the resources we invest are doing as much as they can for as many people as possible, towards a Healthier Canada;
Mental health in and out of the workplace: In order to achieve a proper balance between satisfaction and productivity, we need to better understand how to define and measure quality of life in the workplace, towards a Happier Canada; and,
Wealth creation and entrepreneurship: The country has massive entrepreneurial potential waiting to blossom into a thriving, diverse, and innovative economy, towards a Wealthier Canada.
Our expertise benefits our students, which is why we focus on student experience at Telfer through experiential learning in the classroom with components like working with a business in a residency or internship, consulting for local businesses, and competing in capstone case competitions. We will continue our effort to engage with our community and our alumni as their involvement is important in providing a one-of-a-kind experience to our students.
Over the years to come and as part of my mandate, I'll bring the spotlight on the strengths of the School to ensure that our work, our programs, and our vision are better known to the world.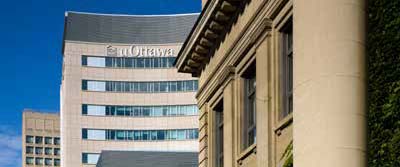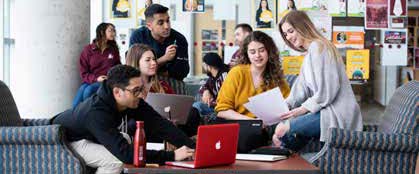 Better Canada Pillars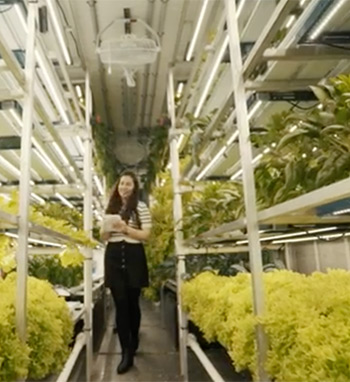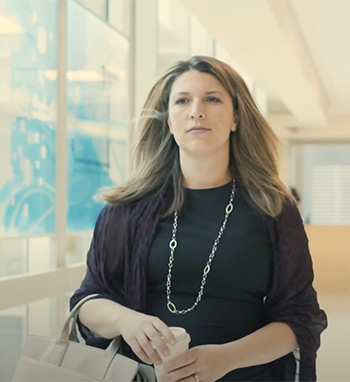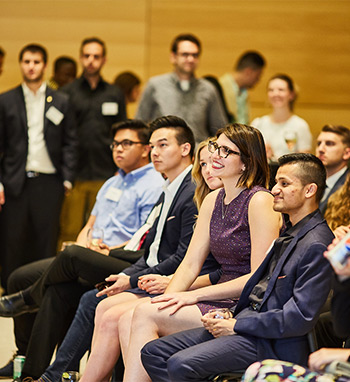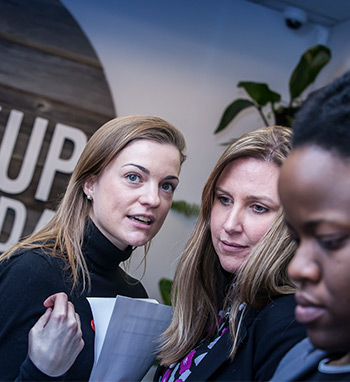 A Stronger Research Foundation To Build A Better Canada
As a research-intensive institution, the Telfer School of Management is building the foundation for a greener, healthier, happier and wealthier Canada. In collaboration with the community and renowned experts from other institutions, our researchers are identifying innovative ideas around four areas of strategic impact.
Our work does not stop at award-winning research and prestigious academic publications. Telfer professors are also establishing interdisciplinary research institutes, centres and labs to develop the leadership, education and practices that will be required for Canadians to address the world's most pressing challenges post-pandemic.
Learn more about Telfer's path towards a Better Canada in the 2020-2021 Research Report.
Looking Ahead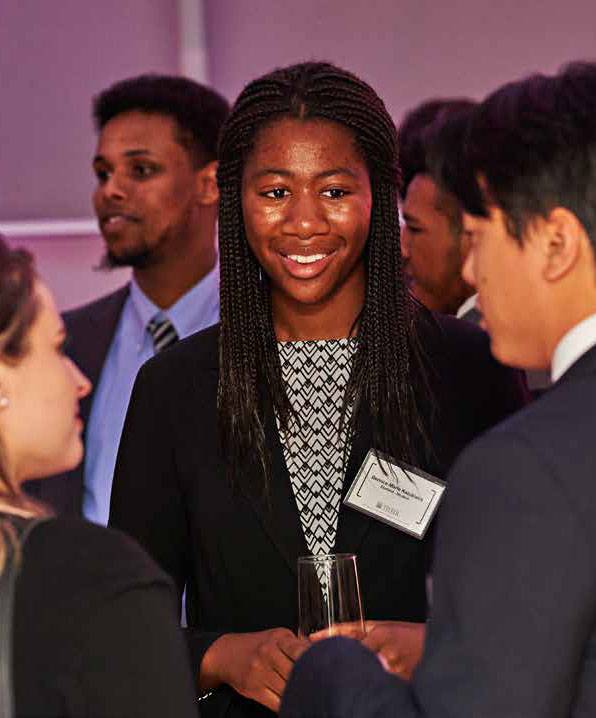 Telfer's vision for a Better Canada brought the spotlight on our institution over the last year. The Telfer School of Management is committed to its path towards a Better Canada. After years of laying the ground to deliver our vision, our researchers are establishing interdisciplinary research institutes, centres, labs, and observatories.
The Telfer Institute for Sustainable Business is here to lead the way. Let's get greener.
The Telfer Health System Transformation Hub is ready to discover the insights that will lead to a better system for all. Let's get healthier.
The Telfer Thriving Organizations and Societies Lab will be developing the knowledge needed to to better understand how to define and measure quality of life in the workplace. Let's get happier.
The Telfer Family Enterprise Legacy Institute is focused on the next generation of enterprising families and family enterprises. It's what our family enterprise and innovation ecosystem have been waiting for. Let's get wealthier.
But above all, Telfer will be committed to promote, support and celebrate its diversity. Everything we do at Telfer falls under the scope of: 'What does Canada need to keep getting better?' and part of the answer is to reinforce our social composition, as a community. Telfer has shown great leadership in that matter, but as nothing is perfect, we can always improve. This is why I'm proud of our initiatives such as the Telfer Equity, Diversity and Inclusion (EDI) Committee, where faculty members, staff , and students will together be able to contribute to our policies towards a better Canada for all.