Jeux du Commerce 2020: My #ExperienceJDC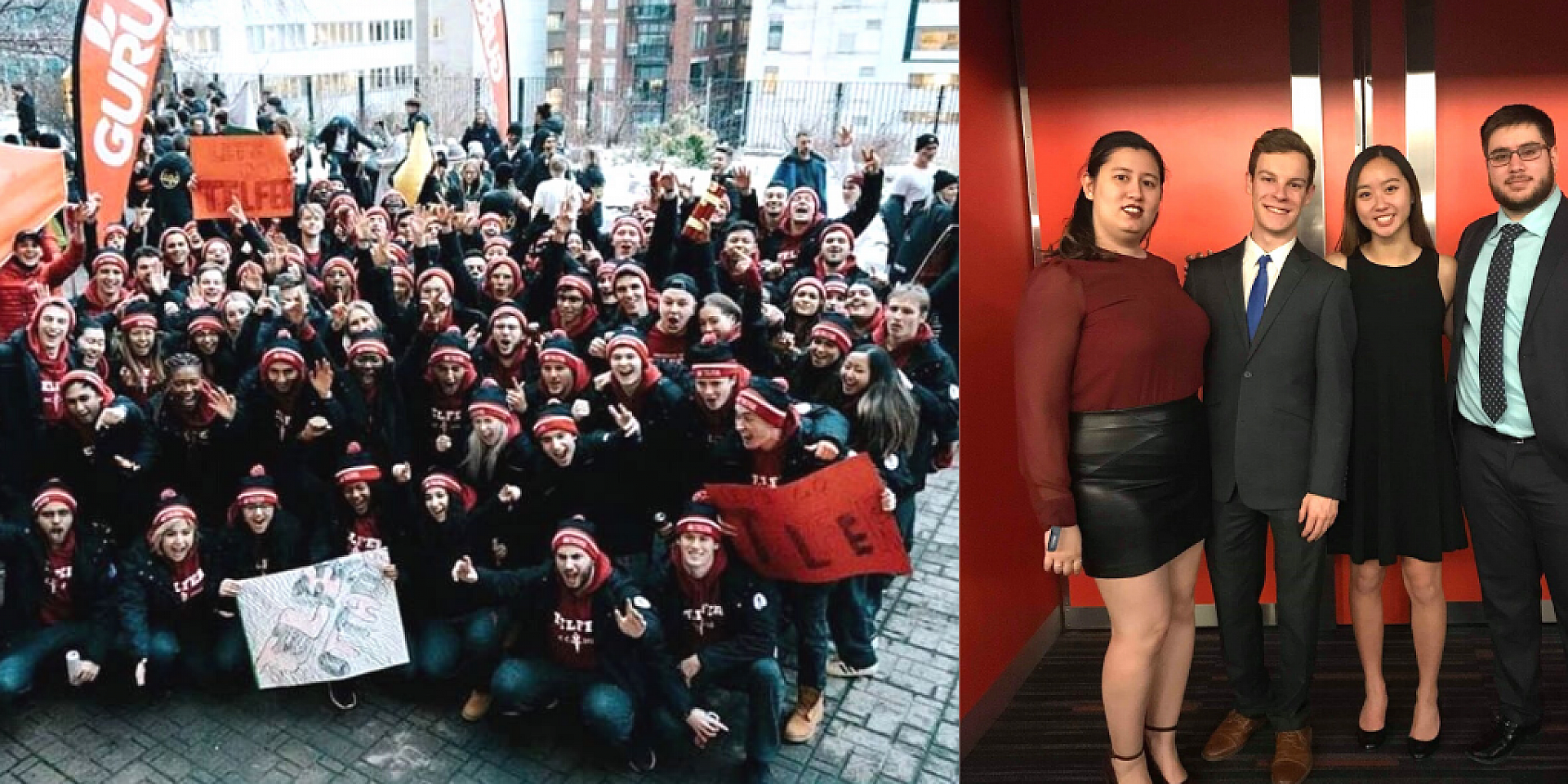 by Alex Dalcourt
fourth-year Telfer Bachelor of Commerce student
Written by Alex Dalcourt, fourth-year Telfer Bachelor of Commerce student
I almost missed my first class of the semester...I caught a cold and have dark circles under my eyes. So why do I still have an unwavering smile? All of this is a welcomed sacrifice, since I had the privilege of spending the first weekend of the new year in Montréal at the Jeux Du Commerce competition alongside 82 fellow Telfer students. The slogan for this edition of the games was: #expérienceJDC—and wow, it was quite an experience!
I was part of the Debate team, and though we did not win (we lost in the quarter-finals), I am nonetheless proud of our performance. We held weekly practices since the start of the academic year, and we all improved tremendously under the supervision of our extraordinary coach.
As well, the other Telfer teams that I saw present (Marketing, Entrepreneurship and the Surprise case) were all terrific. It is clear that the entire Telfer JDC team learned many practical concepts that will be useful throughout our professional careers.
Memories Worth Much More than a Trophy
"So Alex," friends ask me, "why was this weekend such a success, if you didn't win?" It's simple: because I have memories that are worth much more than a trophy. (Yes, the trophy would have been a nice bonus, but regardless...).
This academic competition is a powerful catalyst for building friendships with other Telfer students during bus trips, meals, galas, while waiting in hotel rooms, through the lack of sleep, and the jokes that are only funny because of sleep deprivation, and so on. I came out of this weekend with 81 new friends whom I will have the pleasure of seeing during and between classes in the Desmarais Building. I also came back with songs like Sam Hunt's "House Party" stuck in my head because it was played non-stop on the bus, as well as with increased knowledge of horoscopes thanks to my new friend, and with a better idea of where various Québec universities are located in the famous Belle Province.
The atmosphere surrounding this competition promotes mutual support and collegiality among participating universities; it gave me a unique opportunity to connect with people from across Eastern Canada—whether they were from the University of Moncton, the John Molson School of Business at Concordia University, and Université Laval. I had the privilege of spending time with them during the many hours we spent in isolation, playing Werewolf Hangman, and card games.
A Competition, After All
I will always remember the debates my team and I had—after all, this competition had an academic goal!
The topics were sometimes a little obscure—for example, the debate on the Canada–United States Safe Third Country Agreement, where we did not have Internet access to find out its specific content. However, all in all, we did rather well, and I'm very proud of that. As a result of the critical analysis skills and general knowledge we gained during our practices, we were ready to tackle almost any case that could have been thrown at us with a fresh mind and strong team spirit.
In short, this impressive competition (with 1,300 participants and organized by students) was a genuine success, in my opinion, both for my team and for the entire delegation. So, am I tired? Definitely! But am I happy to have participated in the 2020 Jeux du Commerce? That's for sure. Fatigue will dissipate, but the memories of this #experience will last forever.
---
About the Author:
Name: Alex Dalcourt
Email address: adalc057@uottawa.ca
LinkedIn
Instagram: @alex.dalcourt
Born in Hearst, Ontario, Alex Dalcourt is a 4th year student at the Telfer School of Management at the University of Ottawa in the Bachelor of Commerce and Juris Doctor program. He currently works as a mentor at the Telfer School and as a tutor at the University's Faculty of Law. In addition, he was co-president of the 16th edition of Place à la Jeunesse, an academic competition managed at the Telfer School.