Telfer Students Win 17 Team and Individual Awards at JDC and JDCC Competitions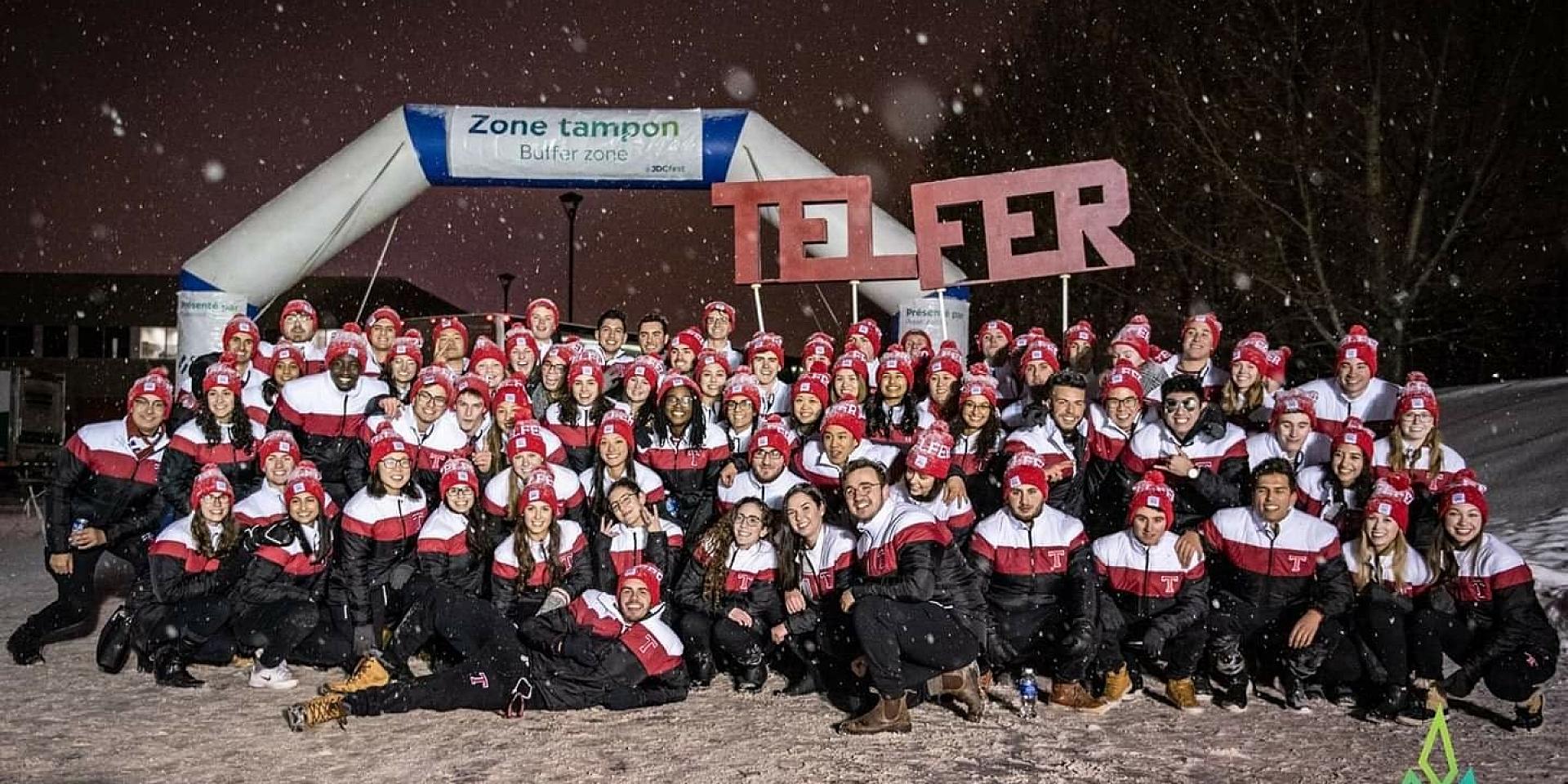 This month, our Telfer Bachelor of Commerce students won a total of 17 team and individual awards at Jeux Du Commerce (JDC) and Jeux Du Commerce Central (JDCC) competitions.
From January 3 to 7, 2019, nearly 130 students represented the Telfer School of Management at the two largest undergraduate case competitions in Canada.
During the 31st edition of JDC hosted at l'Université du Québec à Rimouski – Campus Lévis, the Telfer School of Management's delegation stood out by placing in the top three in six categories. Their performance in the academic segment of the competition allowed them to bring back more trophies than they have for the past 4 years.
1st place – Marketing Case: Fiona Doomasia, Christine Seguin and Rebecca Stiletto
1st place – Accounting Case: Maxine Beaumier, Paulina Karwowski and Ziye Zhang
2nd place – Organizational Information Systems Case: David Gallo, Jean-Martin Twagirimana and Josh Powers
2nd place – Tax System Case: Joel Emond, Andre Caissie and Adib Hosain
3rd place – Operations Management Case: Beau Goehrum, Christopher Flores-Lyons and Archana Manek
3rd place – Ultimate Frisbee: Charlotte Winton, Jessica Nesrallah, Maxine MacKinnon, Damian Samuel, Paul Michel, Keagan Ross, Matt Fong, Noah De Abreu and Anton Père
Additionally, the nine following students were selected as VIPs by academic judges for standing out in their category: Anna Abraham, Audrey-Anne Delage, Fiona Doomasia, Beau Goehrum, Sarah Pétrin-Perron, Maxine Beaumier, David Gallo, Odile Burume and Tran Truong.
At JDCC in Guelph, Ontario, two academic teams wearing the Telfer colours left their mark by winning the gold.
1st place – Business Strategy Case: Matthew Fernandez, Jonathan Khov and Maxim Goldenberg
1st place – Entrepreneurship Case: Daniel Beech, Mishal Butt and Julia Simon
The Telfer Competitions Committee (TCCT), the student association that selects and prepares undergraduate delegations for JDC and JDCC, thanks all the coaches who played a key role in the teams' success. Audrey-Anne Delage, President of TCCT, said: "We would also like to highlight the continuous support from the Telfer faculty, who recognizes the importance of these competitions both in the academic and professional development of its students."
We look forward to next year's JDC and JDCC competitions, and wish the next delegation great success!
---