Telfer Student-Athletes Ready for Panda Game 2019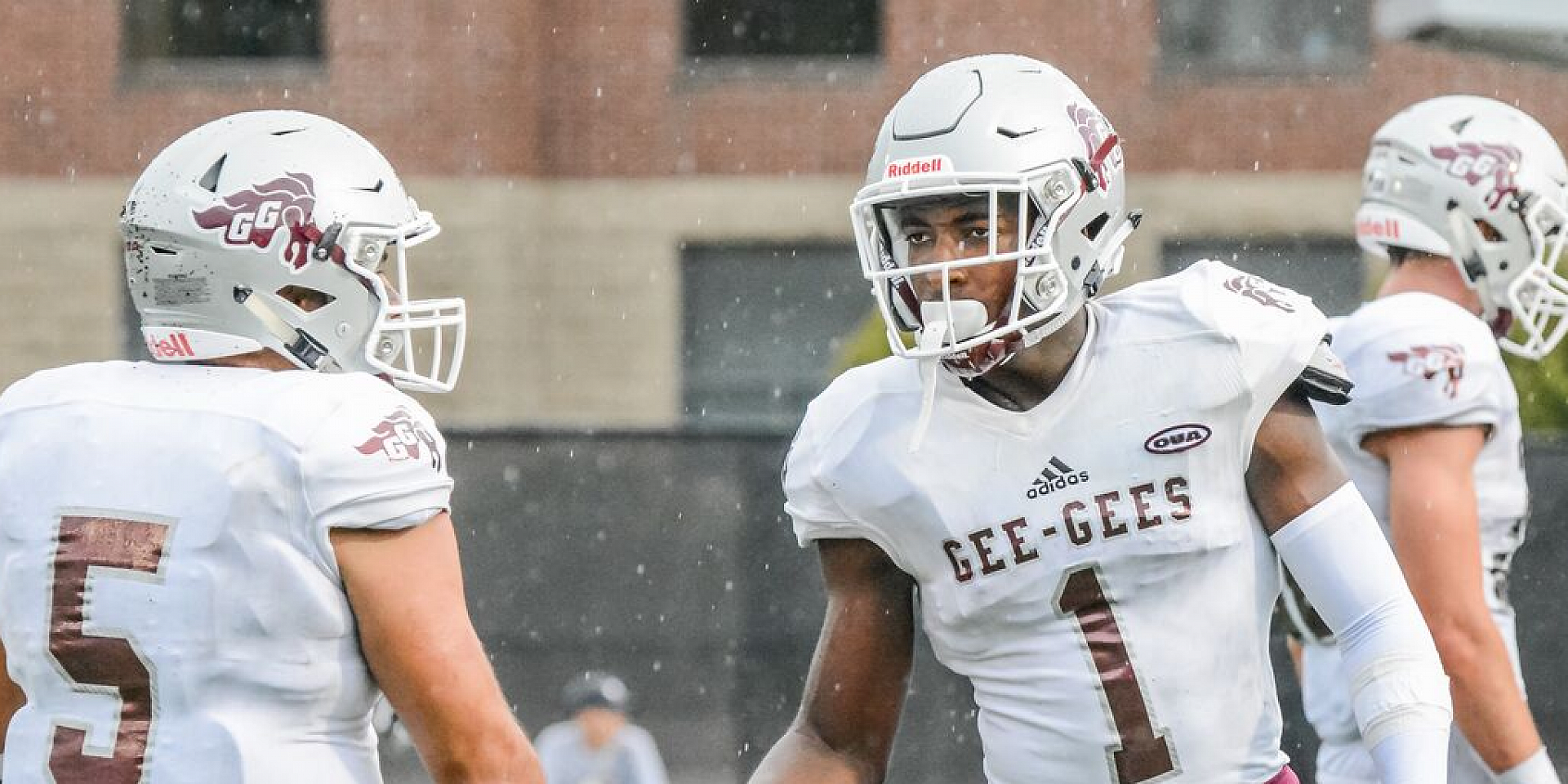 It is almost that time of year again - when the uOttawa Gee-Gees and Carleton Ravens storm the football field. Our Gee-Gees football team is ready to claim Pedro the Panda - the coveted trophy. For the upcoming 51st Panda Game, the university rivalry is as strong as ever with over 20,000 fans expected to attend and show their support.
This year's team roster includes 12 Telfer School of Management students:
Christopher Cyril, Management as Defensive Back
Daniel Oladejo, Management as Wide Receiver
Peace Tshilombo, Accounting as Wide Receiver
Chris Ciguineau, Accounting as Defensive Back
Cody Cranston, Management as Defensive Back
Cédric Amessan, Finance as Defensive Back
Jackson Hyland, Accounting on the Offensive Line
Frednick Eveillard, Accounting as Wide Receiver
Michael Pezzuto, Accounting on the Defensive line
Raphael Gagné, Marketing as Linebacker
Ryan Malvaso, Finance as Wide Receiver
Jeremy Pryde, Marketing as Running back
Many of these athletes found their Telfer education to be useful when applied to the football field. Wide receiver, Daniel Oladejo says "the lessons I've learned pertaining to teamwork and communication have had nothing but positive impacts on my Gee-Gees experience. It's always nice when classroom learning points actually have real-life applications and, in team settings, the things I've learned have been proven to be very useful."
Being a student-athlete is a large responsibility. Gee-Gees defensive back, Cédric Amessan notes that "to be able to perform in both the sport and the academic side of life, we have to be more organized and work more than the majority of our classmates." However, the experience is well worth the effort. Defensive back, Cody Cranston's favourite part about being a student-athlete is "meeting so many amazing people. Sports brings together different people of different walks of life, many times people you'd never cross paths with."
The Telfer student-athletes are feeling ready and excited for the big game. Defensive back, Christopher Ciguineau shared that "it's going to be a tough game, but [he is] confident that [their] hard work will allow [them] to win the game".
We are looking forward to watching the 2019 Panda Game on October 5th at 1:00 p.m. The Telfer School wishes the Gee-Gees good luck on the field!