How to Manage your Winter Semester from Home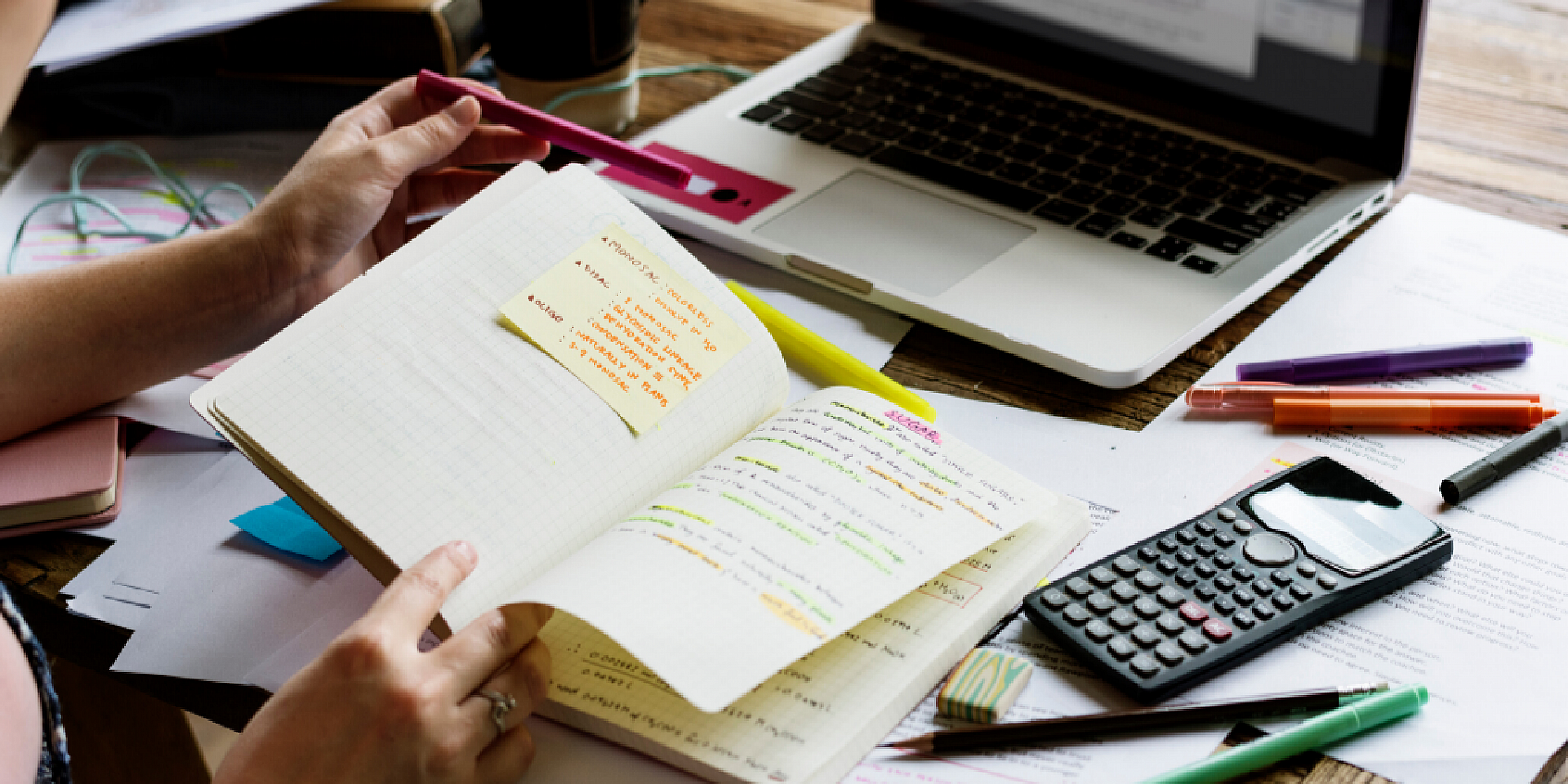 As of Wednesday, March 18, 2020 all in-person classes and labs in the current (Winter 2020) term will be moved to distance and online learning formats for the rest of the semester. We understand that this may increase stress and anxiety, so we've put together a quick list of tips to help you manage your studies from home.
Maintain self-care: First and foremost, taking care of yourself will allow you to succeed throughout these weeks. Get into a daily routine that works for you, eat and sleep properly, take breaks when needed, and try some at-home exercises such as yoga, body-weight workouts, or stretching.
Create a dedicated workspace: You might not be used to watching online lectures or making notes from home, so it is important to create a comfortable space for you to maximize productivity. Try to stay away from your bed (which won't promote focus), and work at a table with a comfortable chair as if you were at school. You can even decorate the space with some cute plants and art that you already have at home.
Make a plan: It's easy to get distracted and lose track of deadlines at home. Start off by building a calendar with all of your important dates, and then figure out a to-do list prioritized by date and/or importance. Having a visual to look at when you're feeling lost will help to keep you on track.
Use group communication tools: Being at home can be isolating, so be sure to keep in touch with group members, classmates, and friends via digital tools through group chats and direct messages. This will help you feel more supported.
Ensure that you have access to everything you need: In order to stay on top of your work, make sure that you have consistent access to Wi-Fi. Sometimes, connections can be interrupted, and technology mishaps occur all the time. You can take measures to save work or important files often. You can also share your documents online in cloud-based drives, so that you can access them from anywhere while using Wi-Fi. We suggest you save contact information of professors and classmates in case you need to reach them due to missing information or technical difficulties.
Finally, don't be afraid to ask for help. We are all entering uncharted territory and need to support one another. Stay in touch and stay healthy - we will see you soon #TelferNation!