DECA uOttawa Wins First Place in Start-Up Pitch and Marketing Management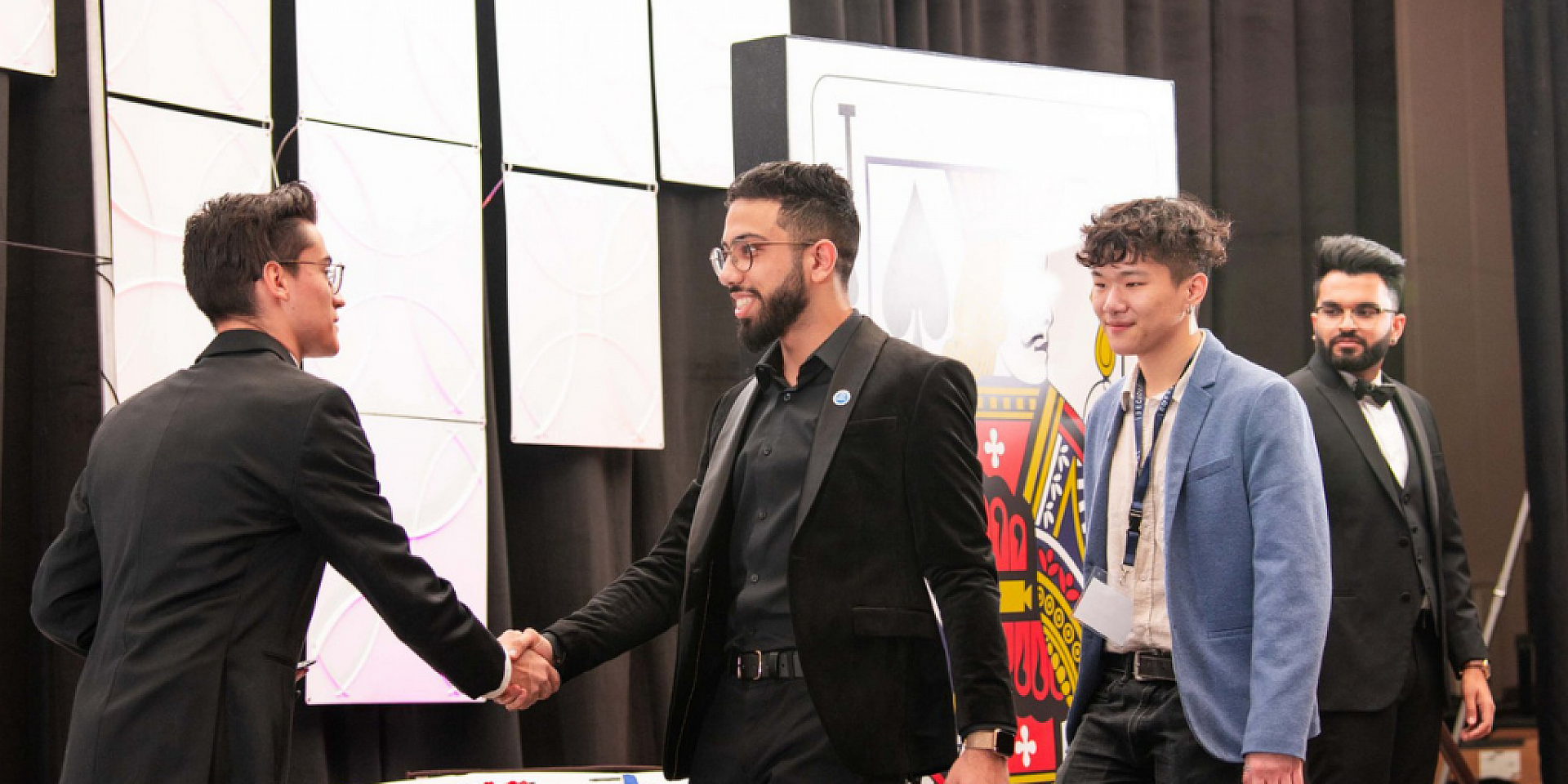 We are proud to congratulate the DECA uOttawa team for their first place wins in the Start-up Pitch and Marketing Management competitions at this year's DECA U Ontario Provincials. The team also placed second in the Project Management Institute (PMI) competition, third in the Advertising Campaign Challenge, and top 5 in Accounting.
The weekend-long Provincials event is held annually by DECA U, with 17 participating schools and 18 different competition categories. Delegates not only compete, but have the opportunity to network with several other student leaders and industry professionals throughout the weekend events. This year, the conference was held at the Sheraton Centre in downtown Toronto, with over 1,300 students present and eager to #MakeTheirMark.
DECA uOttawa delegates had the opportunity to demonstrate their months of case study preparation on a national stage. On top of the case competitions, delegates were given the opportunity to engage with Toronto-based professionals from a multitude of business fields during networking functions. This networking opportunity provided a unique experience for University of Ottawa students to expand their connections in the GTA.
Delegates from uOttawa displayed their skills acquired through both academia and case practice to benefit from all opportunities provided by the conference. They demonstrated these skills in both their case presentations and their networking experiences, resulting in a fantastic overall performance by the University of Ottawa.
In categories ranging from a jeopardy style battle to Individual, Team and Special Cases, DECA uOttawa placed top three in 5 of 18 categories. With a quarter of the competing delegates returning to Ottawa with a medal, the list of decorated competitors is as follows:
William King – Startup Pitch Competition – 1st Place
Arya Ghaeli and Luke Lu – Marketing Management – 1st Place
Austin Marques, Rula Al-Halbouni and Justin Walker – Project Management Institute – 2nd Place
Abinaya Sivanthanu, Vanessa Kelly and Shoshana Matheson – Advertising Campaign Challenge – 3rd Place
Jason Lum – Accounting – Top 5
The Chapter Executive Team and the Telfer School is very proud of each and every individual that contributed to the overall success of the uOttawa team for the 2018-2019 season.
---