Congratulations to the Winners of the Summer 2021 Intopia Strategy Simulation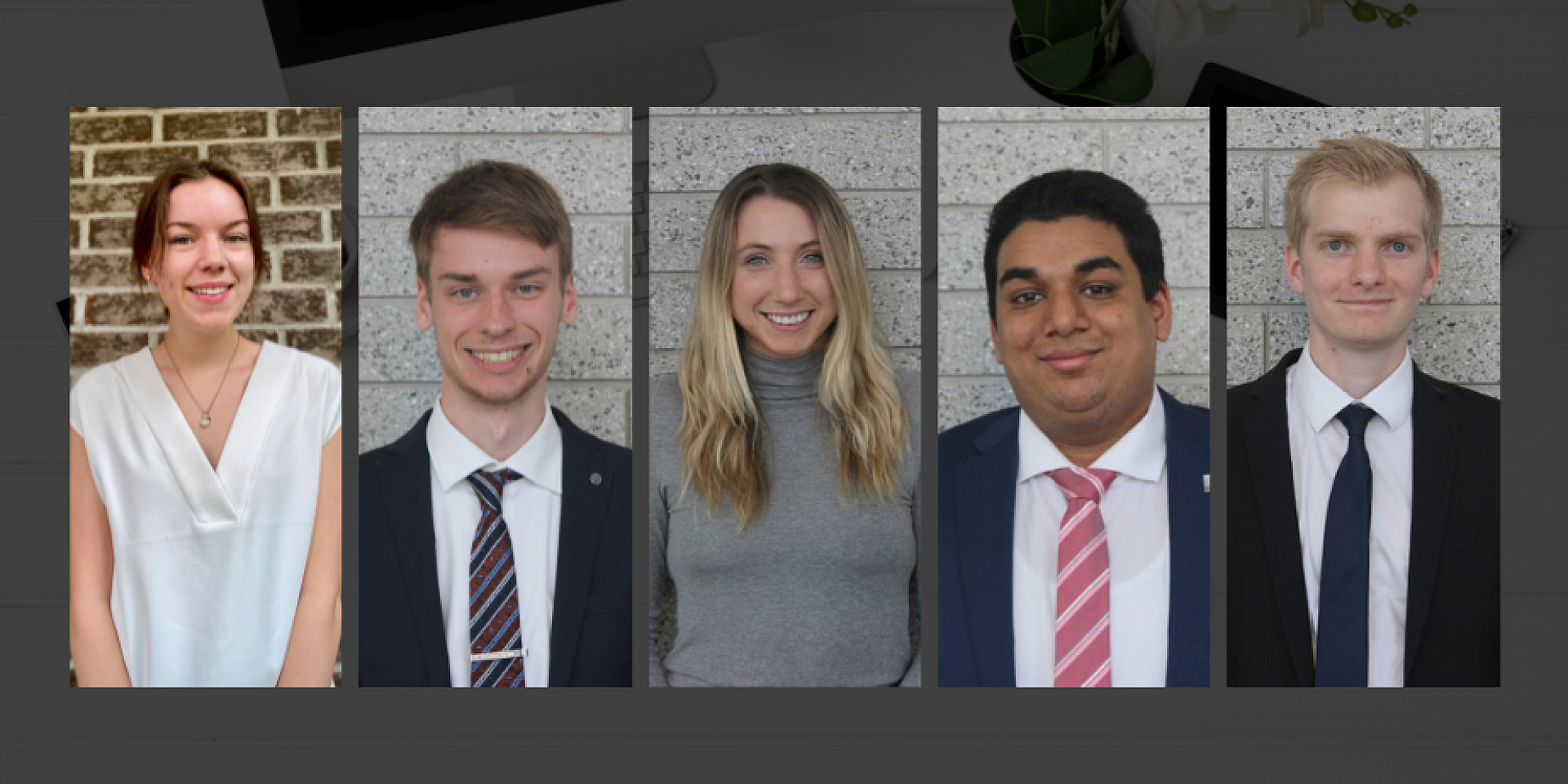 Telfer BCom students know a big project is coming when they enroll for their fourth-year capstone course, Strategic Management (ADM 4311). The course includes an online strategy simulation that counts towards much of their overall grade in this course, the Intopia Strategy Simulation.
This summer from July 10 to 11, fourth-year Telfer BCom students participated in Intopia, which allows them to apply the strategic management concepts that they have learnt in class in a virtual simulated business world. During the simulation, students are required to make quick decisions and negotiate with classmates to grow their businesses over the weekend, acting as producers, wholesalers, or distributor organizations within the same industry.
Teamwork at Its Best
While the competition comes with many challenges, the most positive and memorable aspect is often the collaboration between players: "Spending the weekend working on the competition with friends and colleagues was the most enjoyable part. Collaborating with other teams and fellow students whom we have gotten to know over the past four years was a gratifying culmination of our time at Telfer," shares Aarun Senathirajah, accounting student and member of the winning team.
When asked about the greatest challenges Intopia had in store this summer, Aarun shared: "Adapting to the ever-changing market dynamics and power changes between producers and wholesalers was a significant challenge we faced throughout the game. Ultimately, by ensuring our strategy was flexible and dynamic, we were able to predict the changes in the market and adapt accordingly. Clear communication and an open environment between all our group members proved to be vital when adapting quickly."
Congratulations to the overall winning team and Best Integrated Producer: Team 18
MacKenzie Erbach
Philip Kaczmarczyk
Julia Magahey
Aarun Senathirajah
Liam Woodside

Congratulations to the following teams who placed in other notable categories
Best Finished Goods Producer: Team 33
Livia Banu
El Adla Dounia
Karly Labbe
Mengjiao Liu
Shelby O'Breza
Alsu Zubairova
Best Component Producer: Team 6
Francine Bellama
Marissa Bourdeau
Elie Eid
Ana Maria Lleras
Kaleigh Shantz
Best Service Provider: Team 34
Linh Cao
Dimitri Guerin
Claudia Dushime
Quyen Pham
Chantal Shirokova