Another Great Michel Cloutier Marketing Competition This Semester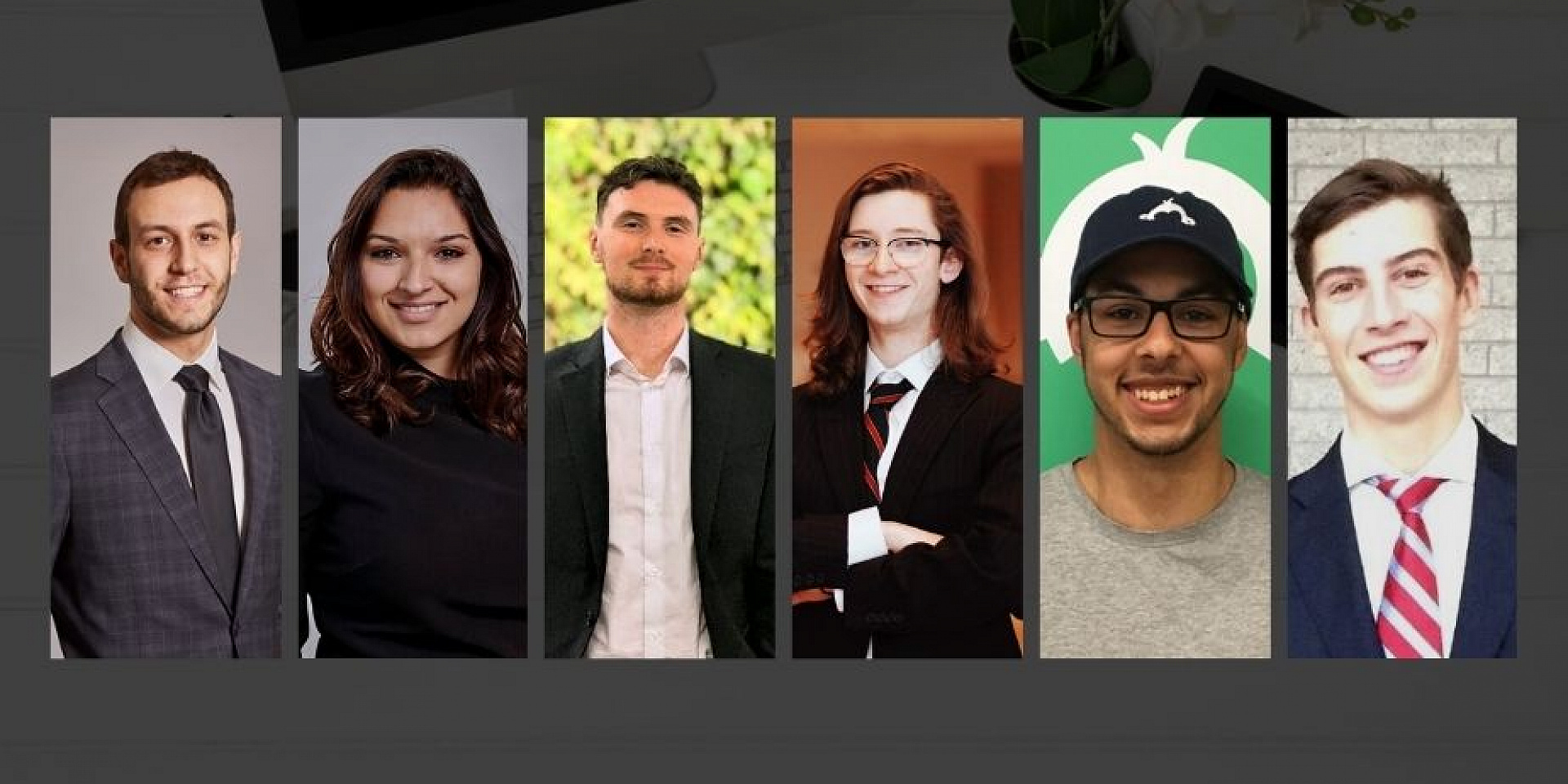 On April 6th, the Telfer School of Management hosted its annual Michel Cloutier Competition, a live case competition where fourth-year marketing students are required to present a marketing plan which aims to solve a real-life business issue for an existing company. This year's organization for the case was Canada Post.
Students were asked to build an integrated marketing plan to generate awareness, drive interest, build long-term relationship with identified target consumer segments through repeat purchases of Canada Post's new simple loan product. Finalists presented their recommendations in front of a panel of 6 judges of industry professionals.
Congratulations to this year's winning team:
James Cormier
Estevao Costa
Ryan Coughlan
Jackson Hines
Paula Jaramillo Palacio
Maclain Van Eindhoven
Team member, Estevao Costa, reflected on his greatest challenge throughout the project as well as how important it was for his team to get organized: "I believe our greatest challenge was finding the right pieces of information to focus on and develop our ideas when there was so much available data and information to explore. And we knew this would be key, since having the right information would form the basis of everything moving forward. In fact, this was so challenging for us that our marketing research project for the competition was the longest out of all teams - but luckily, it was ranked the best too!"
Estevao attributes his team's success to great team chemistry and equal ambition from each of its members. This allowed them to foster a strong, creative space, enabling them to come up with new and cohesive ideas: ̎For me, the best part of the competition was the brainstorming sessions my team and I had when we were working on the final presentation for Canada Post." He continued: "We were a great team that worked well together. The results we achieved are 100% due to quality teamwork, where everyone got along, and knew what they had to do for the team to succeed – everyone was willing to do what was necessary, without feeling pressured by each other. I think that was my favourite part about this competition - it's rare to have groups work so well together, and it's not until you're in a group like this that you see the difference that it makes," he concluded.
Congratulations to all fourth-year marketing students who completed their marketing capstone this semester.