Mark Fraser - Janet Leblanc Admission Scholarship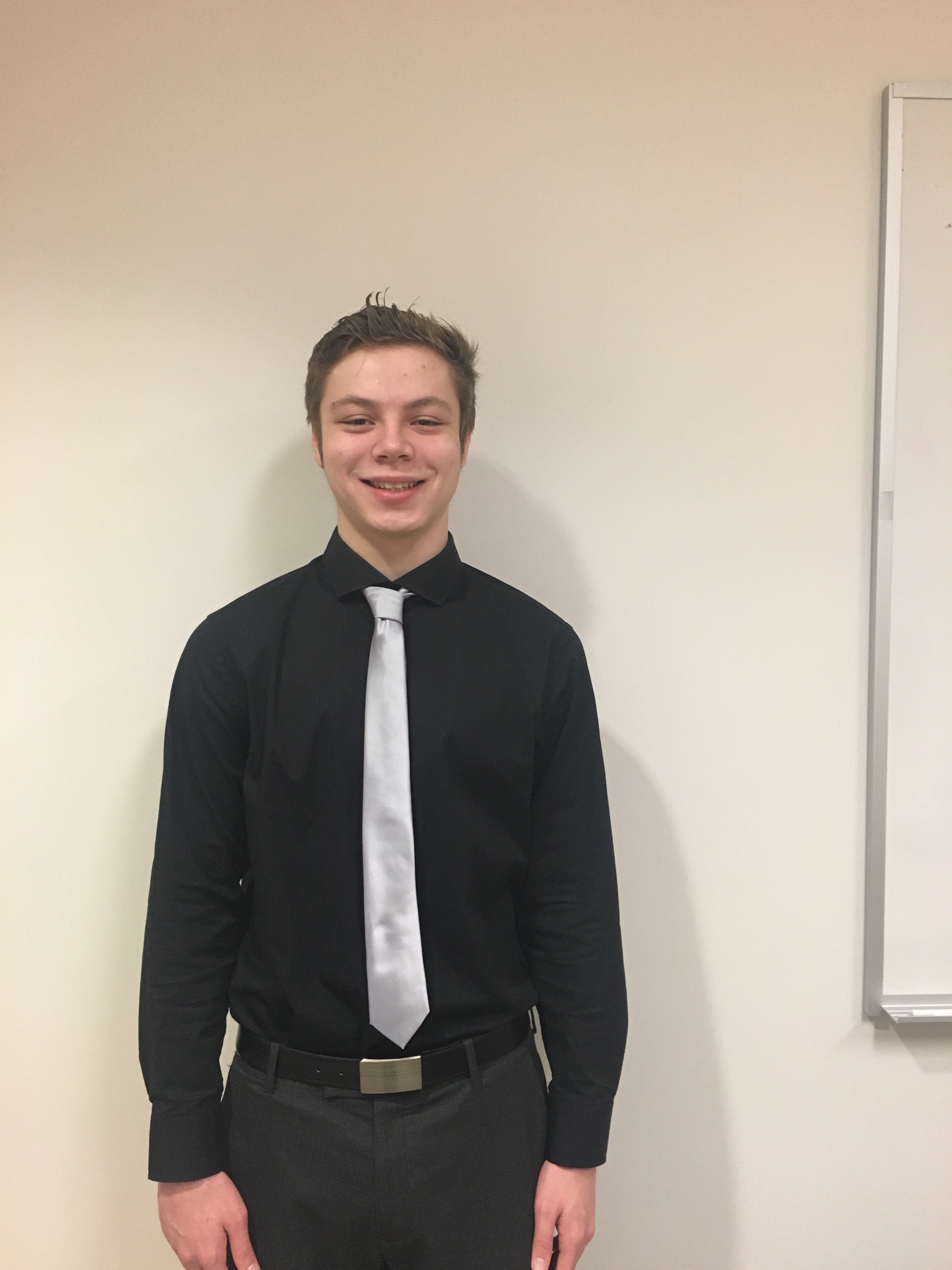 What do Nicholas Tesla and Elon Musk have in common? Both are inventors who have demonstrated that hard work and a passion for making the world a better place can lead to great success. To Mark Fraser, a first year student pursuing a Bachelor of Commerce with a specialization in International Management, these people are his inspiration. Mark sees himself as a leader, role model and communicator, and hopes that Telfer will allow him to reach his full potential and develop the skills needed to dominate in the business world. With donations like yours, Mark was given the opportunity to learn more about the business world and develop his personal strengths so that one day, he may become the new Elon Musk or Nicholas Tesla.
Since High School, Mark has had an interest in starting his own company and says, "I like to find things I can tinker with and make better." He enjoys working on small start-ups, and has recently launched his own line of clothing. When he is not working on these small initiatives, he enjoys reading in his spare time. Mark is passionate about doing new things and is eager to start learning more about the business world. Mark believes that the most important part of every business is the people and states that; "every person has a story and has something you can learn from them."
Mark is one of many eager young Telfer students who have benefitted from donations like yours. Mark said that the scholarship "made me feel inspired to do my best and succeed when I knew I had people on my side and backing me. It motivated me to choose the Telfer School of Management and had a large impact on my life here in Ottawa." Mark speaks on behalf of the many scholarship recipients as he expresses his appreciation for donations such as yours.
Once again, thank you for supporting students like Mark, who, because of your donations, was given the opportunity to develop his personal goals and further his career plan.