Celebrating our Female Alumni on International Women's Day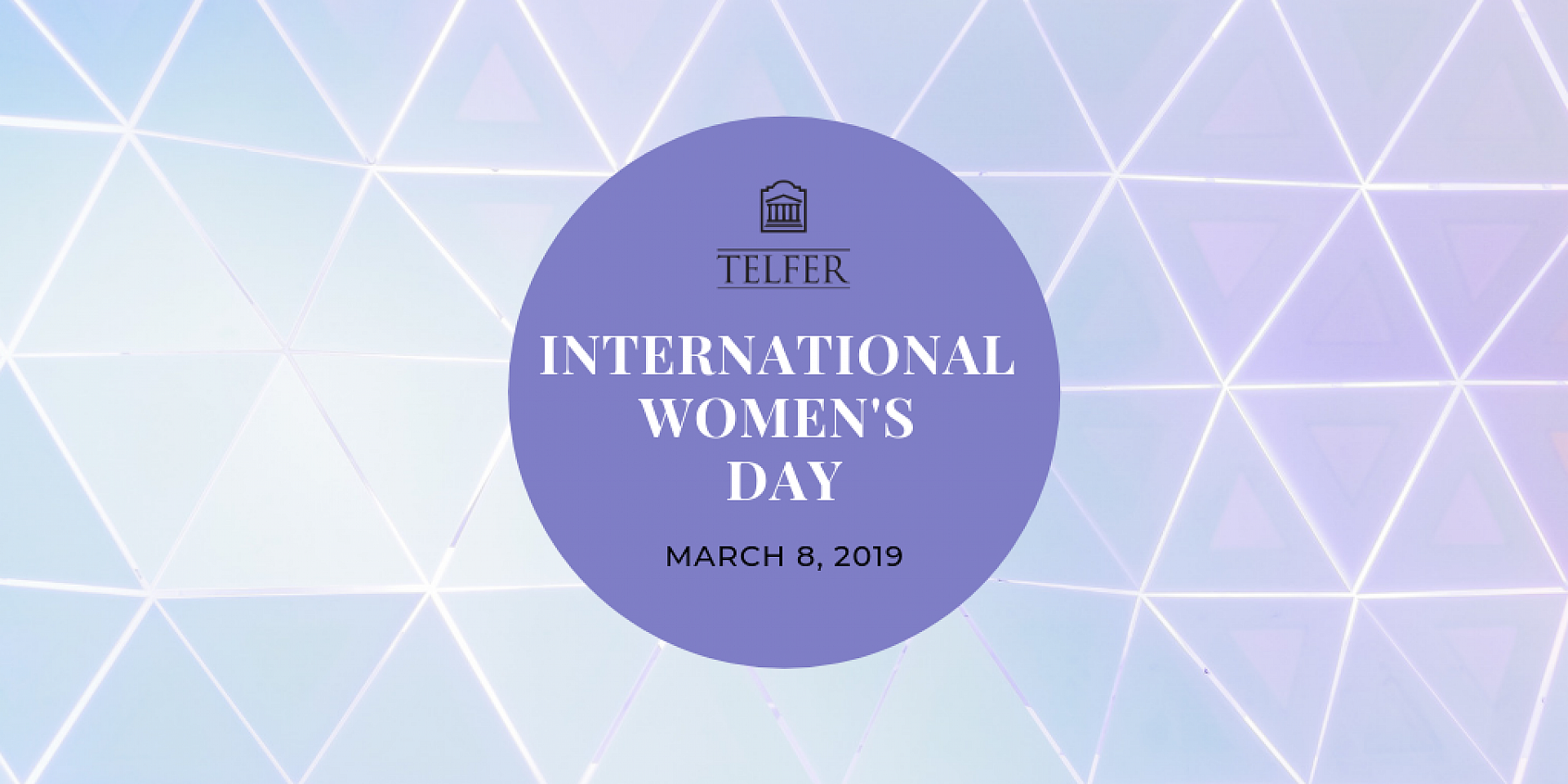 As we are celebrating Telfer's 50th Anniversary this year, we would like to showcase some of our outstanding female alumni that have had an impact in our community for International Women's Day - March 8. There are so many accomplished and influential women that have left Telfer to create phenomenal businesses and lead successful careers.
There are so many more, that we have certainly missed many of our accomplished female alumni, and would like to hear from you as to who you feel should be recognized. Feel free to send us a message, and/or connect with us on our social media channels. You could also post a tweet including a mention regarding an accomplishment from a woman who has graduated from Telfer using the hashtag #telfernation, and we will be sure to share or retweet.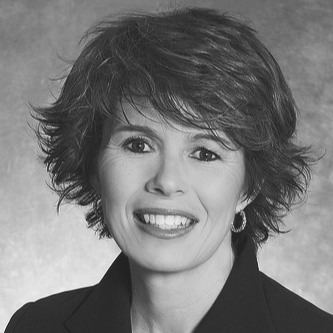 Lina Arseneault completed her MBA in Strategic Marketing in 1996 and holds a Certificate of Business Administration from the University of Ottawa. She has gone on to impact the tech industry in her variety of Director positions at Bell Canada, Nortel Networks, Cisco Systems, and AirTight Networks. She is currently in California, as the Chief Social Alchemist in Digital Communications, Content Marketing, Social Media at Cafelina Consulting providing actionable advice for large tech corporations regarding the creation and implementation of effective social media strategies.
---
Justine Hendricks is an MBA 2004 graduate, and has received a Trudeau Medal from the Telfer School at the 2017 Gala of Excellence. She is now the VP of Working Capital Solutions at Export Development Canada (EDC) with a demonstrated history of working in the financial services industry, and has been a critical member to the Canadian export community since the start of her career at EDC in 2010. She has worked closely with EDC's banking partners and a key component to the business development group.
---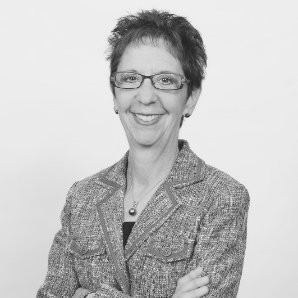 Mimi Lowi-Young attended the University of Ottawa to obtain her Master's in Health Administration in 1981 and her Diploma in Business Administration in 1988, and has gone on to be a recipient of the Dean's Philos Award in 2009 for her outstanding philanthropic achievement and social commitment. She has made a big impact in her work for non-profits and the Canadian healthcare system including her previous roles of former CEO of the Alzheimer Society of Canada, and founding Chief Executive Officer of the Central West Local Health Integration Network. She now holds governance positions on a number of not-for-profit boards including the Chair of the board of directors of AGEWELL NCE Inc. She continues to contribute to both the Canadian College of Health Leaders and American College of Health Care Executives as a Life Fellow. She is a Senior Fellow of the University of Toronto Institute of Health Policy Management and Evaluation.
---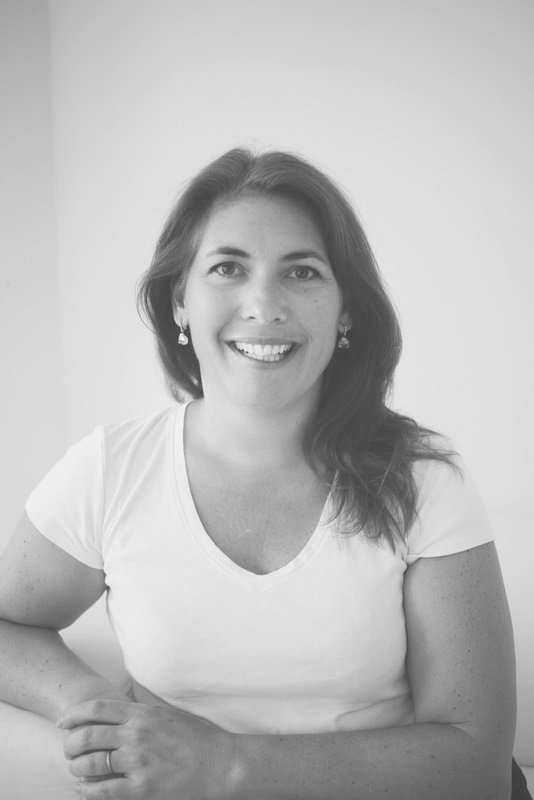 Anie Rouleau was the President of the Games of Commerce in 1992 during her BCom which she completed that year, and has gone on to make an impact in the areas of entrepreneurship, innovation, and sustainability. She has redefined the notion of clean at Baléco Inc. with the creation of her Montreal-based environmentally-conscious retail brand: The Unscented Company that significantly reduces our collective plastic footprint through its packaging. Since its inception in 2016, the company is a B Corp certified business, becoming the first Canadian home and body care product company to be certified, and has recently been endorsed by Gwyneth Paltrow's lifestyle brand Goop.
---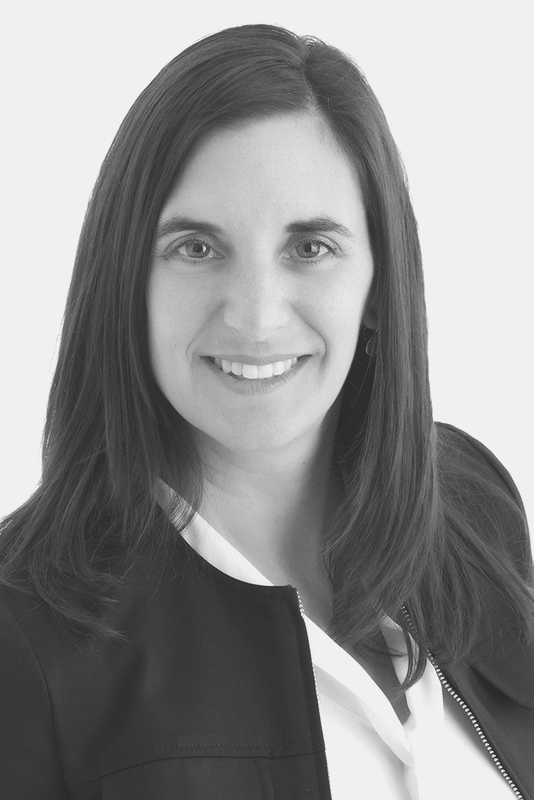 Bernadette Sarazin completed her BCom degree in 1999, and was actively involved in Telfer's Jeux du Commerce (JDC) team in 1997 as well as Telfer Entrepreneurs' Club (TECDE) and their annual ELLE Gala celebrating the success of women in business. She is known as an active Francophone rights leader, and received the medal of the Order of the Pleiade of the Ontario Chapter of the Parliamentary Assembly of La Francophonie (APF) recognizing her outstanding contribution to Ontario's Francophonie. In 2018, she was named "Female Personality of the Year" by the Fondation franco-ontarienne (FFO) at La Soirée Saphir. She is Co-owner of Brio Stratégies which provides strategic advice, professional communications and marketing services, and project management.
---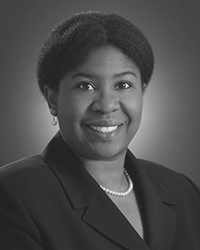 Darlene Dasent completed her BCom in 1990, and is now the Vice President and Chief Financial Officer for University Health Network (UHN). Darlene has over 20 years of leadership experience. UHN is an integrated healthcare, research, and education network of four hospitals: Toronto General Hospital, Toronto Western Hospital, Princess Margaret Cancer Centre, and Toronto Rehabilitation Institute, as well as a college of applied health sciences, The Michener Institute of Education at UHN. She is currently leading UHN's Finance Transformation and has been instrumental in developing financial governance models. She was named one of Women's Executive Network's (WXN) most powerful women in the PwC Public Sector Leaders category.
---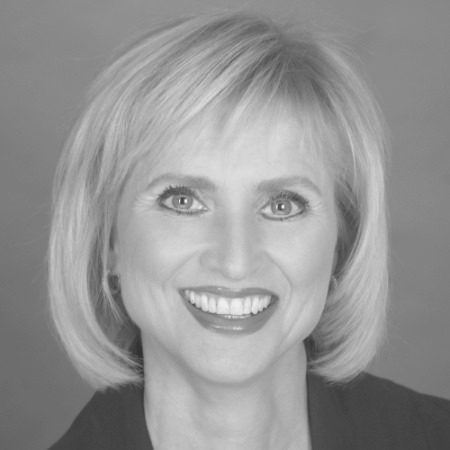 Annie-Marie Hubert finished her Business Administration degree with Cum Laude in 1985 at the University of Ottawa, and earned her CPA designation in 1987 and a fellowship from the Ordre des comptables professionnels du Québec in 2004. She currently works at Earnst and Young (EY) as Québec Managing Partner since 2017. She was named to the Order of Canada for her commitment to parity and inclusion in business and for her skill in corporate governance. In December 2011, she was recognized for the fourth time as one of Canada's 100 Top Most Powerful Women by the Women's Executive Network and in June 2012, she was selected as one of three Champions of Women in Business leaders chosen by Catalyst Canada. Anne-Marie has received a WXN Hall of Fame Award for winning a spot as a Top 100 most powerful woman three times. In June 2015, Hubert was the recipient of an honorary doctorate from Concordia University in recognition of her exceptional contribution to the advancement of women in business.
---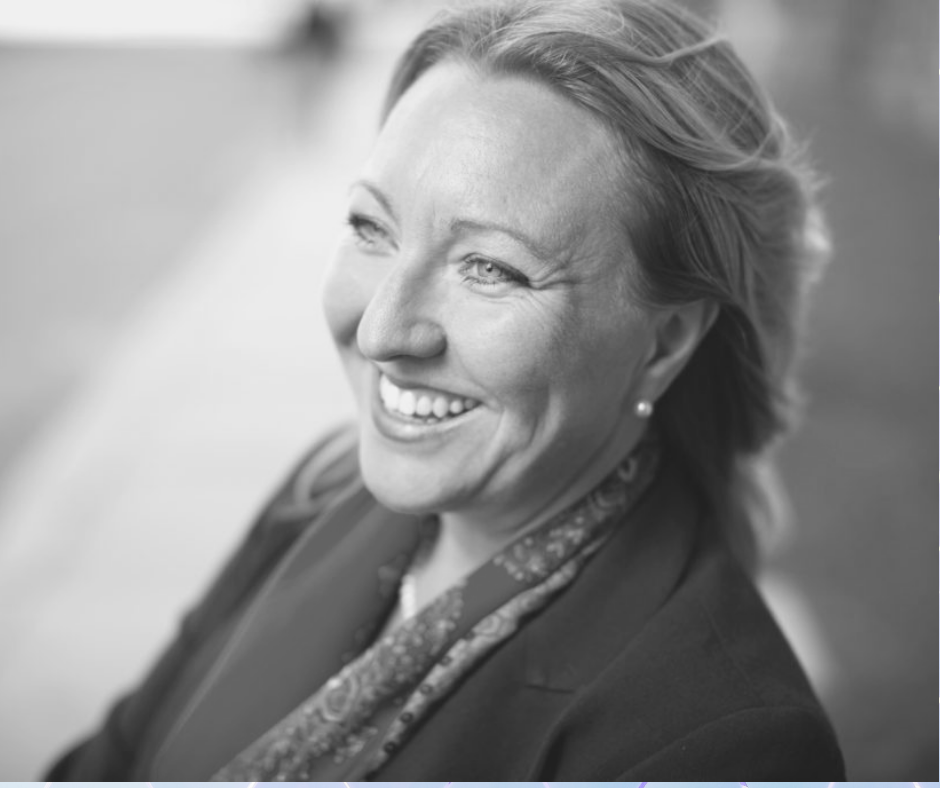 Mona Fortier holds a master's of business administration (MBA 1998) from the Telfer School of Management. She was elected to the House of Commons in April 2017, Mona Fortier is the first female Member of Parliament for Ottawa-Vanier. This marks a historic moment, as it is the first time residents have elected a woman to represent them in the federal riding's history. She currently serves as a member on the Standing Committee on Access to Information, Privacy and Ethics and the Standing Committee on Official Language. She has served on several non-profit Board of Directors including the Montfort Hospital, the Provincial Advisory Committee on Francophone Affairs (Ontario), and the Shaw Centre. In addition, Mona has received numerous awards for her community involvement, including the Queen Elizabeth II - Diamond Jubilee Medal in 2012.
---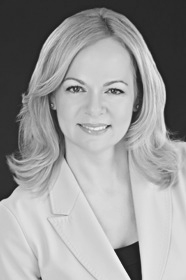 Jacline Nyman took office as Vice-President, External Relations at the University of Ottawa in August 2018. Jacline received an adjunct professor appointment at the Telfer School of Management, University of Ottawa in 2012 and upon her appointment as vice-president becomes associate professor. She completed her BCom at Telfer in 1990. Prior to joining the university, Jacline was the President and CEO of United Way Centraide Canada, where she led a national movement for social change. She engaged with stakeholders through donor, government and media relations, participating in public policy development and driving the United Way mission forward. As a non-profit sector leader, she engages frequently in public speaking on a wide range of topics, including organizational leadership, philanthropy and fundraising, transformational change and modernization.She currently volunteers on a number of advisory boards, and actively mentors young professionals as they navigate their careers.
---
Lynda Partner completed her BCom in 1983, and was awarded the Trudeau Medal from the Telfer School in 2010 for her outstanding contributions to the world of business and the community. Today, Lynda is Vice President, Marketing and Analytics as a Service at Pythian. As Vice President of Analytics, Lynda has been instrumental in growing and defining Pythian's analytics practice and is the driving force behind its new Kick Analytics as a Service solution. As Vice President of Marketing at Pythian, Lynda makes data-informed decisions every day, empowering the team to achieve greater results with measurable outcomes. Before joining Pythian, Lynda was Chief Communications Officer at Redline Communications where she and her team helped return the company to profitability after 15 straight years of losses. Lynda has led and founded several successful start-ups, including In-Touch Insights and GotMarketing (Campaigner.com).
---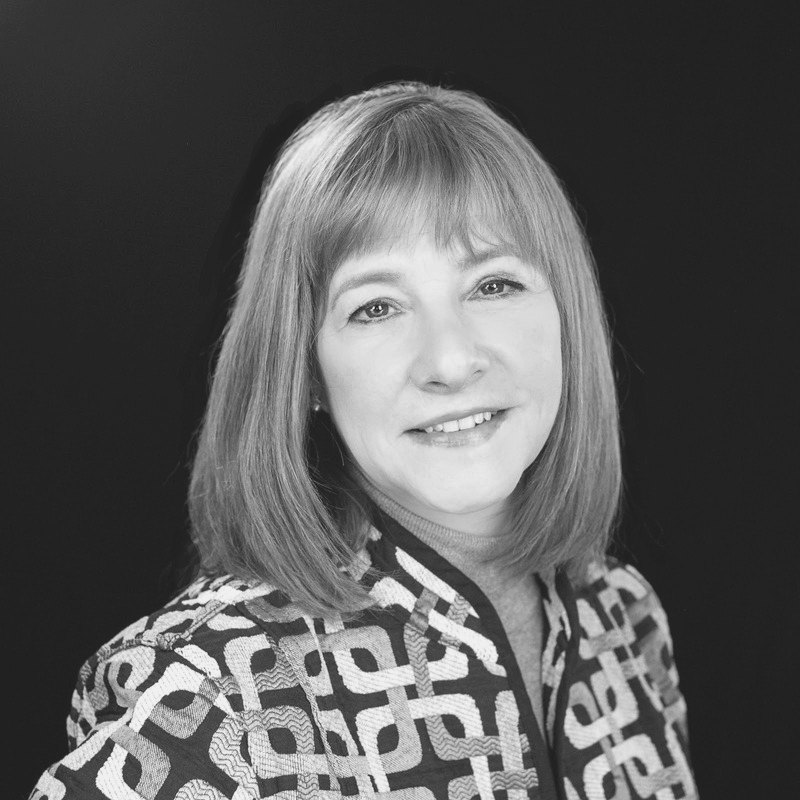 Linda Eagen completed her Executive MBA at the Telfer School in 2002. In 2018, she received an award in recognition of her entrepreneurial and professional achievements at Ottawa's Businesswoman of the Year Awards (BYAs). Today, Linda is President and CEO of the Ottawa Regional Cancer Foundation, and ensures that cancer remains a priority year-round in our community. Through support of research and clinical trials and through the delivery of Cancer Coaching, the Ottawa Regional Cancer Foundation is changing the cancer experience and giving families in our community access to the best, personalized cancer treatment and care right here at home. Linda has had a lifelong career in the not-for-profit industry combined with her entrepreneurial spirit and business education.