Telfer MHA Students are Shaping a Healthier Debate for Health Care in Canada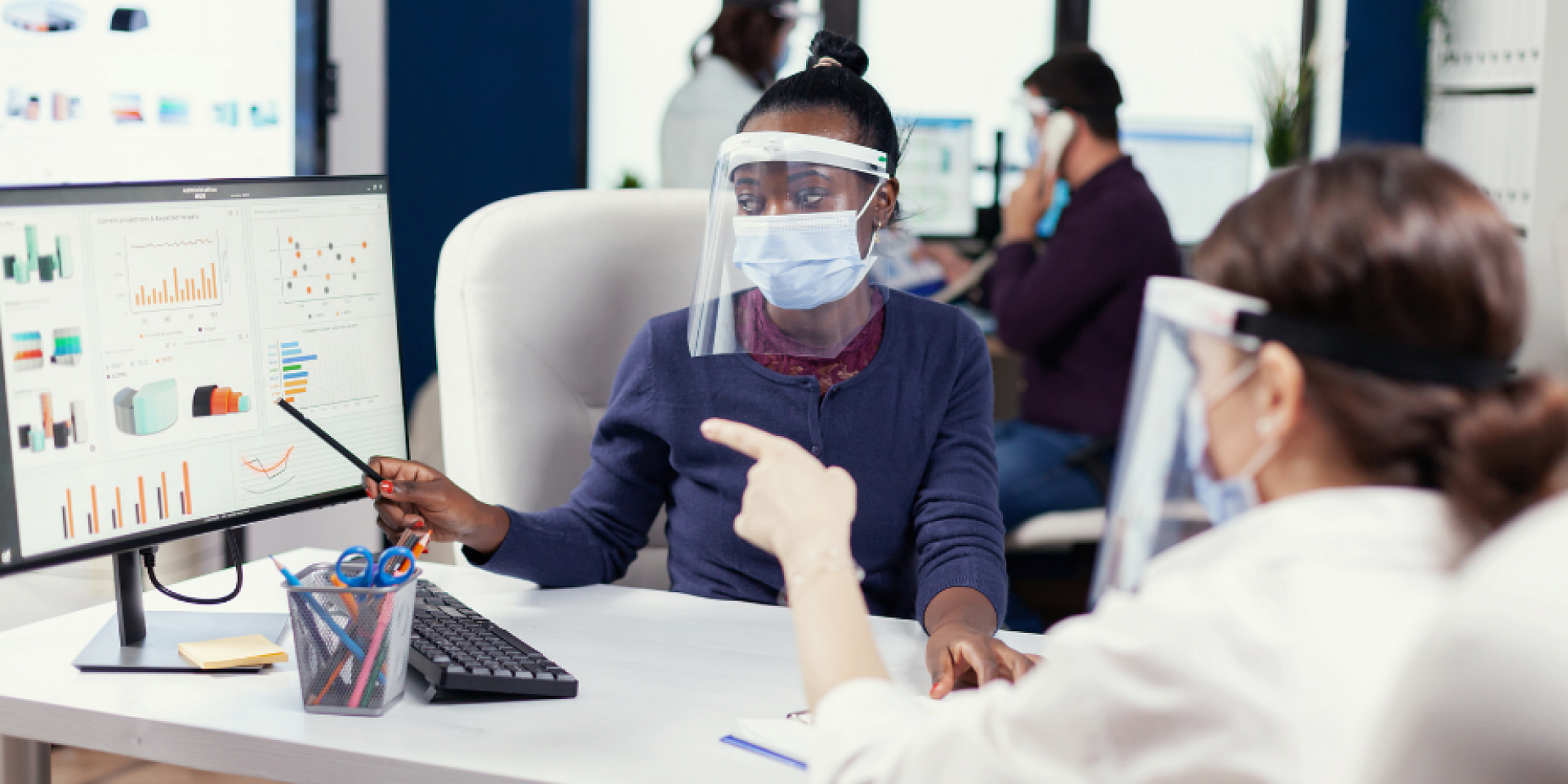 Our Master of Health Administration (MHA) students are shaping a healthier debate with their final assignment as part of the Health Care in Canada course (MHA6360). This course, led by Assistant Professor Agnes Grudniewicz, consists of an interesting project as the final class assignment which involves an online publication opportunity. The students were to prepare an opinion article on a chosen topic of interest with the ultimate objective of being published in Healthy Debate, a Canadian online publication that aims to provide easy-to-understand information about the health care system.
An opportunity to make an impact beyond the classroom
Professor Grudniewicz first came across the Healthy Debate online platform during her PhD studies since their editorial office was based at Toronto's St. Michael's Hospital where she was conducting her research.
"The idea to include Healthy Debate as an applied learning opportunity came to me this summer, while planning the first online delivery of the course due to the pandemic. I simply decided to reach out to them," she added. "They were very enthused about the idea as it aligned with their new goal of using their platform as an educational opportunity."
The experience of writing for Healthy Debate
For the assignment, students were expected to follow all guidelines to write an opinion article as outlined on Healthy Debate's website. Students had the chance to read previous opinion pieces to understand the tone and style of these short-type articles.
Ranging from 650 to 900 words, the opinion articles are far more challenging to write than usual longer research papers since ideas, fact-based content and argumentative information needs to be concise. "It was a challenging exercise because they had to adapt to the style of Healthy Debate, which is very different from more academic writing. It's punchy and short. Students had to think about ways to write about a niche topic to a broader audience, using lay terms and explaining concepts," stated Professor Grudniewicz.
Students had the opportunity to consult with the editors at Healthy Debate regarding their topic and work with them to submit the article for publication. This consultation and submission to Health Debate was an optional component of the assignment, but students were strongly encouraged to make use of this fantastic opportunity to strengthen their assignments, as their article is expected to be of high enough quality to be submitted to Healthy Debate for publication after they are graded.
"The Healthy Debate assignment was a great learning experience as we got the chance to pick a health subject of our choice. We felt proud to share our opinion with a broad range audience and bring awareness about mental health in these COVID-19 times," shared MSc in Health Systems students Mohcene Abdessemed and Sandra Blais-Amyot, co-authors of the now published opinion piece Pandemic, winter taking toll on Canadians' mental health. "We had the opportunity to interview a mental health professional to gather his insight on the current situation. We found the course professor and the Healthy Debate editors to be very helpful in providing constructive feedback that guided and strengthened our article."
The assignment was also followed by a requirement to create a 10-minute podcast where one student interviews another on the topic of their Healthy Debate article. "Students did tremendously well on this component, surprising me with their creativity and enthusiasm," exclaimed Professor Grudniewicz.
Lesson learned
"Publishing in Healthy Debate was a great opportunity to collaborate with a colleague and add our expertise to a topic that we're both passionate about. It allowed us to not only apply the course content to a real-life policy issue, but to also use our respective professional backgrounds to bring our different perspectives to the issue." shared MHA student Joey Taylor, one of the co-authors of It's time to get moving, Canada.
"I think it was a great experience for these students because they got to pick a topic that was important to them – either because of personal experience or because a topic we covered in class sparked a new interest" reports Professor Grudniewicz. She concluded: "the MHA trains our future health care leaders. In this assignment, I wanted to give our MHA students the opportunity to join the conversation and have their voice heard on topics that mean the most to them. I hope having their work published inspires them to continue to actively engage in health policy discussions for the betterment of our health care systems."
Read each of our MHA students' articles published by the Healthy Debate