The Telfer Career Centre Celebrates Its Success…and the People behind It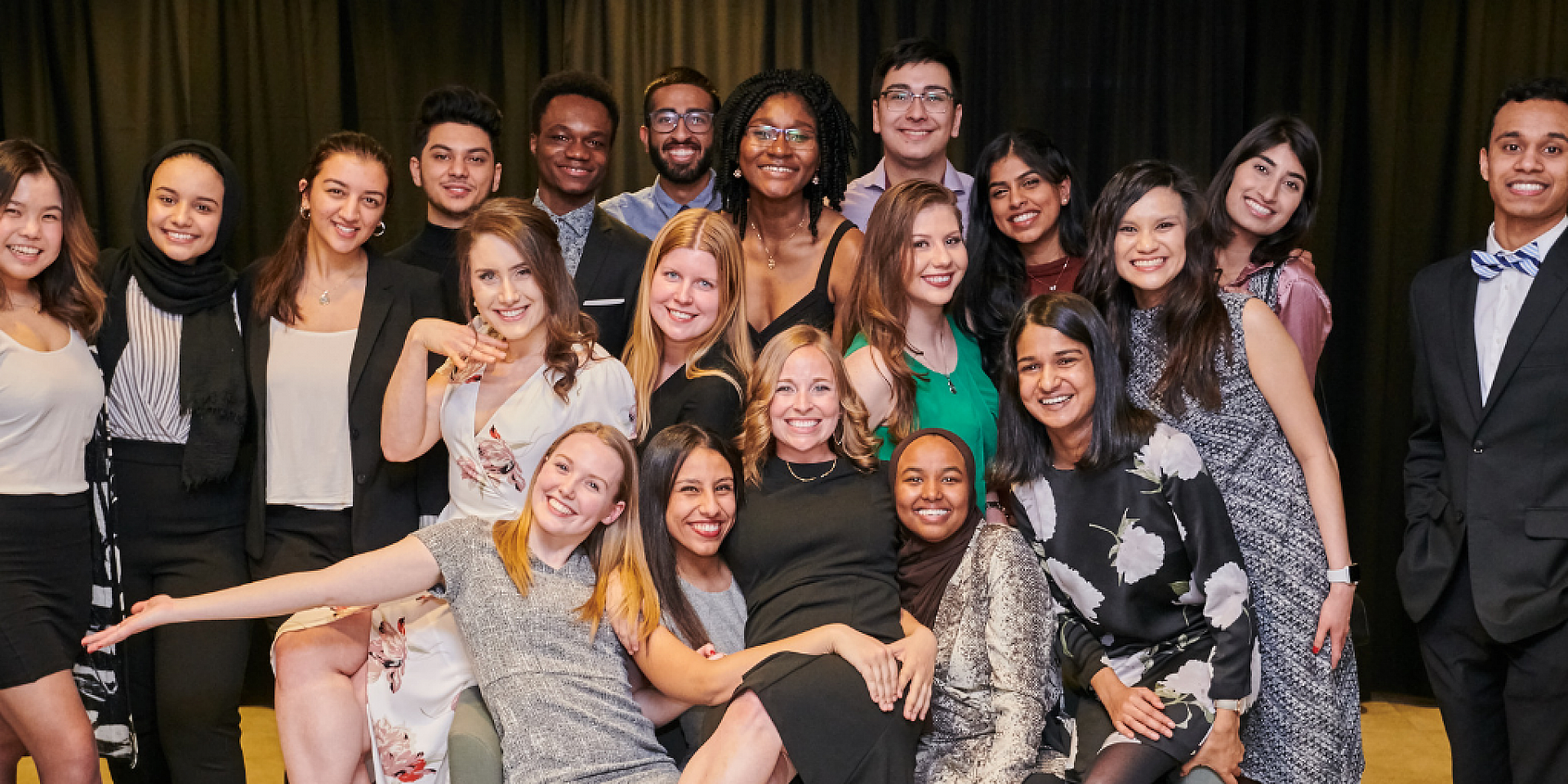 Last Tuesday at 5:30 p.m. in our Desmarais building, more than 200 sharply dressed guests gathered merrily to eat, drink, and most importantly, to celebrate! The occasion: the annual Telfer Career Centre Celebration, a carefully crafted reception meant to highlight the invaluable contribution of the many Career Centre collaborators. Once again this year, it was an evening to remember!
Saying "Thank You"
Created 15 years ago to empower undergraduate students, MBA students and alumni in their career development, the Career Centre has built over the years an astounding network of partners, within and outside the Telfer walls. "Our success would not be possible without the creativity, initiative, and support of our countless collaborators, explains Career Centre Manager, Amanda Richardson. This very special evening is our way to say "thank you" to all these people, especially the students, who are the reason we go to work every day."
Celebrating Diversity
For this year's theme, the Telfer Career Centre had chosen diversity. And what an appropriate theme it was. "Whether it's through its services, events, or numerous collaborating partners, including students, alumni, professors, staff, and industry professionals, from all walks of life and all corners of the world, the Career Centre truly embraces a variety of perspectives," adds M. Richardson. Guests were invited to share their vision of diversity through quotes displayed on giant screens around the room. A beautiful touch that certainly enlightened many of us.
Finishing Strong
As a former student collaborator – and user – of the Career Centre, Gaëlle Faye was always looking forward to this event. "It's the perfect way to kick back a little and chat with friends before the exam period", says this Telfer alumna, who now works as a Career Engagement Coordinator at the Career Centre. "I have benefitted immensely from the Career Centre support as a student, and now I get to work behind the scenes of this fantastic evening! It's truly amazing."
Want to join this happy crowd next year? Get to know the Telfer Career Centre now!
---