How to Succeed at Telfer Networking Events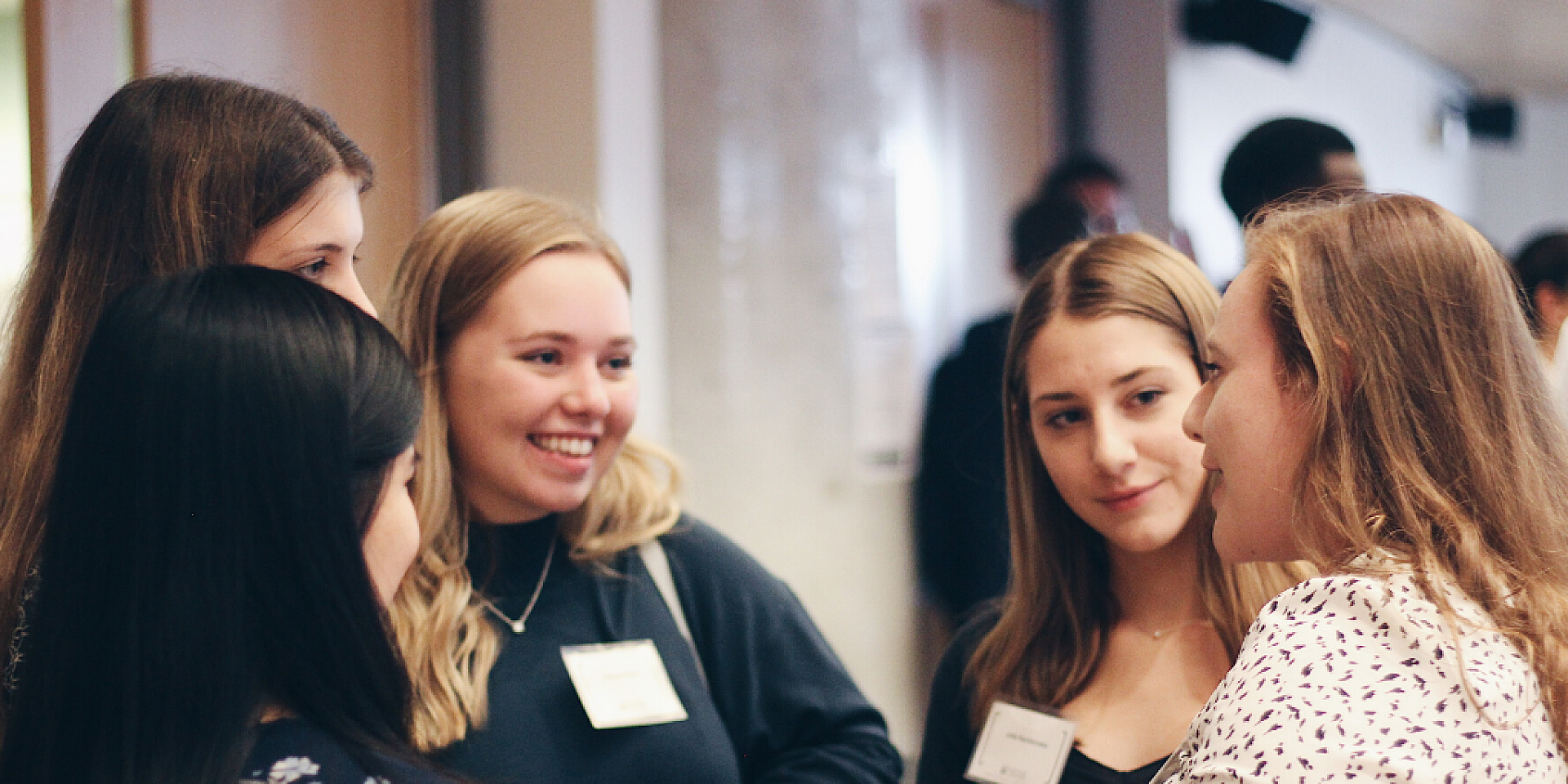 At the Telfer School of Management, we have several networking events going on throughout the year - many of which you don't want to miss! The whole "networking" concept can be daunting, but it is a valuable step in building professional connections, and ultimately helps in your career search. That is why we want to make sure you are ready to succeed at your next networking event at Telfer.
We have over 200 events going on throughout the year. Here is a list of some of the upcoming events and workshops you should be sure not to miss:
Telfer Networks: Held annually in January, this event enables all students in our BCom or MBA programs to meet with employers who are looking for part-time, summer, contract or full-time workers. This year, practice your networking skills while finding out directly from employers what skills, academic background, and qualifications they are looking for. Sign up to attend on January 23rd.
Small Group MBA Workshops: The Career Centre hosts workshops for MBA students to work together on their career skills throughout the year.

Job Search Skills: This workshop is designed to help you map out an effective job search strategy. Learn more about exploring your interests, strengths and career values, how to establish your job search criteria, and discover various job search techniques. Attend the next one on January 21st.
Let's Talk Networking and Coffee Chats: Career advice publications state that a large proportion of all available jobs are not advertised. To compete for these "hidden" jobs, you need to add a key component to your job search, career and personal life: networking. During this small group session, you will have the opportunity to learn valuable insight on how to build and maintain professional relationships and cover topics such as first impressions and personal branding. You can sign up to attend the next chat on March 4th.

Explore Sports Management Career Journeys with OSEG: Want to learn more about a career in sports management? Join the Ottawa Sports and Entertainment Group (OSEG) on January 17th for a panel discussion at TD Place, a chance to network and chat with the OSEG team members, and a discounted ticket to watch the Ottawa 67's game. Don't forget to bring copies of your resumé!
If you want to prepare to attend these events, we have a few helpful tips you can use:
Attend "Get Ready for Telfer Connects."
Set up an appointment with a Career Centre professional or come to their Drop-In Hours.
Attend a networking tips session with the Career Centre.
Read a few blogs like this one with 17 networking tips from Forbes, or this one about the essentials for attending an industry event from Salesforce.
Learn how marketing yourself effectively can help you succeed at an event.
Check the Telfer Career Centre website regularly for blogs about networking, resume, and interview tips.
If you know the professionals who will be attending the events ahead of time, do some research about them on LinkedIn to prepare some smart questions that you want to ask.
Practice. Practice. Practice. The more you network, the easier it will become!
The Telfer Career Centre is a useful resource open to all students at the Telfer School of Management. No matter what program you are in, the Career Centre will always have a ton of events and tools available through Career Launch that you can use to your advantage.
We look forward to seeing you at the next event!