Telfer Forum - Workplace Mental Health: When your Workplace Becomes your Home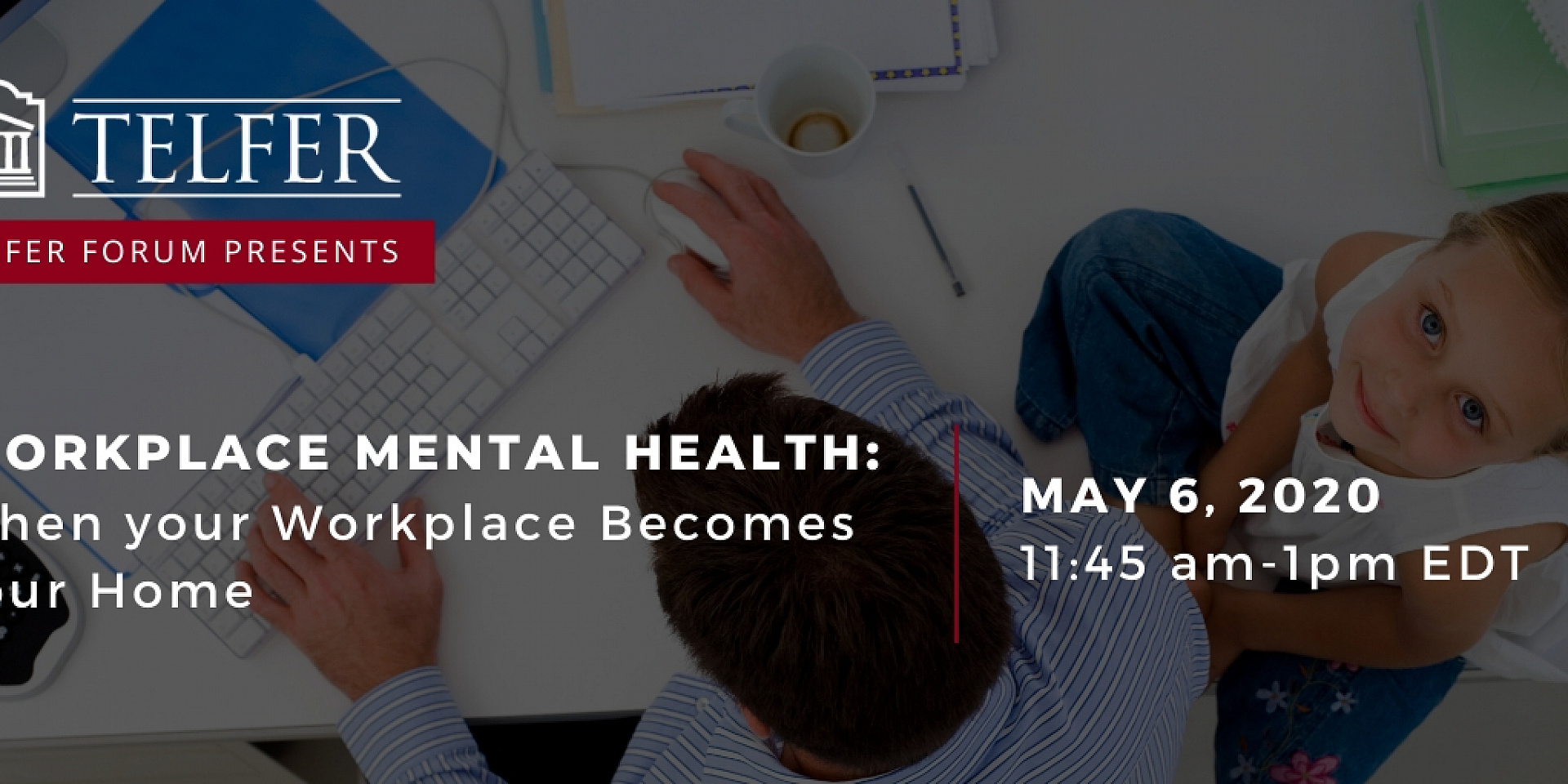 The COVID-19 crisis has had a major impact on the way we work. Most of us are teleworking, managing major projects remotely, and working with virtual teams. To encourage social interactions, some teams even hold virtual happy hours, tea socials or coffee breaks. Over the past weeks working from home, the line between life and work has blurred significantly, especially for those who must also take on more responsibilities on the home front. How do home-based-workers navigate these distractions and the disconnection brought about by this distance working?
On May 6th, Geneviève Bonin (MBA 1996, Partner, McKinsey & Company), Dr. Jennifer Dimoff (Assistant Professor, Telfer School of Management), Lydia Di Francesco (MBA 2010, CEO, Fit+Healthy 365), Dr. Alexander James Corner (Assistant Professor, Telfer School of Management), and Janeen Speer (Vice-President of Talent, Shopify) shared evidence-based and practical insights around the challenges of working from home during the Covid-19 crisis.
The webinar is now available for viewing:
---
Working through the COVID-19 Crisis: Managing in the New Normal
The Telfer School of Management is hosting a series of webinars on managing work and life in the new normal. As part of the Telfer Forum Series, these virtual events are designed to support our community in navigating the current COVID-19 crisis.