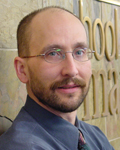 James Bowen co-founded a technology company when he was 21 years of age. He had little guidance or mentorship to draw upon. In those days technology companies were a relatively new phenomenon and advice for start-ups wasn't readily available.
Years later, now the owner of a successful software services firm and an adjunct Professor at the Telfer School of Management, University of Ottawa, Dr. Bowen has drawn on those early experiences and authored a book to help entrepreneurs.

In 2009, the book "The Entrepreneurial Effect", a collection of articles by prominent Ottawa area technology entrepreneurs, including James Bowen, was published. It included a foreword contributed by Terry Matthews and the list of contributors reads like a who's who of the industry.
On November 8, 2011, the Waterloo tech community will be launching Volume II of this book, featuring a distinguished list of Waterloo entrepreneurs and investors offering their advice.
The Waterloo version's foreword is written by Dr. Feridun Hamdullahpur, President, University of Waterloo and contains insights by: John Baker, James Bowen, Larry Borsato, Dave Caputo, Stephen Carkner, Yvan Couture, Ray dePaul, Rick Endrula, Jim Estill, Harley Finkelstein, Rod Foster, Vita Gaisma, Josie Graham, Brydon Gilliss, Ted Hasting, Cameron Hay, Kevin Hood, Tom Hunter, Iain Klugman, Dan Latendre, Carol Leaman, Aurelien Leftick, Moren Levesque. Randall Litchfield. Steven McCartney, Andrew Maxwell, Mike Morrice, Robert Pavlis, Roger Skubowius, William M. Tatham, Robert Tong, Adam Zimmer, and Ann Zimmer.
Proceeds from the sale of the book will go to support student technology entrepreneurship.
For more information on the book see: http://www.entrepreneurialeffect.com/contact.htm