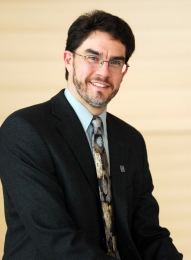 In the past two months, the Selection Committee for the next Dean of the Telfer School set itself the goal of completing the selection process as rapidly as possible, with the intention of filling this vital position by July 1, 2010. Great efforts were made to achieve this goal in a very short time-frame. Many applications were reviewed and a number of candidates were invited to a first round of interviews in May.
However, the Committee came to the conclusion that the search period was too short, and that it would be impossible and inappropriate to attempt to hasten the stages of the full selection and appointment process at this time of year solely to meet the July 1 deadline; it would be better to complete the process in the fall. This will allow the Committee not only to complete its search, but also to hold meetings of the faculty at which short-listed candidates can make a presentation and formally answer questions at a time of year when there is likely to be greater participation at such meetings than at present.
Consequently, Professor François Julien will be appointed Acting Dean of the Telfer School of Management as of July 1, 2010. François has carried out the duties and responsibilities of Associate Dean, Programs, and Vice-Dean of the School with distinction for over five years, and the Selection Committee has identified him as one of the short-listed candidates for the position of Dean. He will be able to guide the School through the short transition period that will allow the Committee to complete its work and all stages of the selection and appointment process in due form during the fall term.