About the Program
The Lean Leadership Program provides public sector leaders a unique opportunity to learn how to apply advanced leadership thinking from the field of Lean Enterprise to their day-to-day work to create and sustain breakthrough improvements as well as ongoing habits of continuous improvement. The program includes an introduction to the fundamentals of the Lean improvement approach emphasizing the role of a leader at each stage of implementation as well as an exploration of what Lean leaders do differently to create efficiency and effectiveness, measure performance, and empower people for better results. The program focuses on developing the knowledge and skills of leaders as they either lead a Lean transformation, or simply apply their learnings to increase their personal and team effectiveness outside of a formal Lean transformation.
Who Should Attend?
Leaders (Senior Manager to ADM) who:
Wish to start or strengthen a Lean transformation in their areas of responsibility, or
Wish to learn more about how they, as leaders, can apply Lean thinking to increase their own leadership and team effectiveness, even if they are not planning a formal Lean transformation
What You Will Learn
Your role as a leader of a Lean transformation
Lean tools and systems that you, as a leader, can use to create and sustain both initial breakthrough improvement and continuous improvement
How to recognize "wastes" or non-value activities that you, as a leader, control directly and how to free up capacity, for yourself and your team, by eliminating these wastes.
Program Takeaways
How to apply Lean principles to free up +/- 10 hours per week to create space for high-value-added activities
Understand your leadership role in a Lean transformation, and create your own "Leader Standard Work", or set of regular, simple, behaviours to create and sustain continuous improvement inyour organization
Understand the critical success factors of Lean transformations and know how to tangibly apply these principles to make continuous improvement a natural part of life in your area of responsibility
Create improved alignment and free up your own and your team's capacity to make improvements by applying the principles of Lean strategic planning.
A tangible, specific, and practical plan to get started implementing workshop topics directly into your own work
Program Facilitators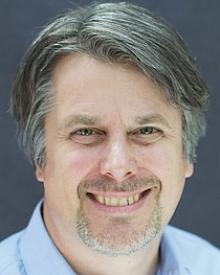 Craig Szelestowski
Facilitator
Details
---
Registration Deadline

Friday, October 20, 2023
Dates

November 20-22, 2023
8:30 a.m. to 4:30 p.m.
Tailored Programs
Our programs and certificates can be delivered to your employees and tailored to fit your organization's specific requirements.
To discuss your needs, please contact us.