About the Program
The Directors Education Program (DEP), jointly developed by the Institute of Corporate Directors (ICD) and the University of Toronto's Rotman School of Management, is offered nationally at Canada's top business schools.
Directors are continually challenged by information gaps, time squeezes and the behavioural dynamics that can be encountered in the boardroom. The ICD-Rotman DEP has been specifically designed to help experienced directors overcome these challenges by introducing activities and processes that assist them in fulfilling their role.
Complemented by some of Canada's most accomplished and highly respected faculty, this 12-day course is taught by leading governance experts delivered in four three-day modules. The program offers experiential learning through breakouts and board simulations tailored to meet the needs of directors from corporate, Crown, co-operative and large not-for-profit organizations.
"Before I attended the ICD-Rotman Directors Education Program (DEP), I thought I knew a lot about boards, having been a partner at Deloitte for a number of years. The DEP opened my eyes to areas that I had not contemplated. The quality of the instructors, the materials used and the sharing of knowledge with the other participants enabled me to learn about being a good board member much more effectively than on-the-job training. For anyone who wants to learn about boards and being an effective board member, I highly recommend this program."
- CARMAN M. JOYNT, CHAIR, ROYAL CANADIAN MINT & DEP ALUMNUS
In partnership with:
Who Should Attend?
The DEP is tailored to meet the unique challenges of directors of:
public companies
Crown corporations
public institutions
large not-for-profit organizations
What You Will Learn
The fundamental board tasks and processes including director legal duties and responsibilities, overseeing strategic decisions, as well as managing group dynamics and decision-making in the boardroom
The board's responsibility to oversee and monitor financial performance, health, and disclosure
The board's role in enhancing human performance, including the appointing, evaluation, compensation and renewal of the executive team
How to integrate all learning across the four modules by employing an enterprise risk management framework that helps directors identify and prioritize the wide range of issues influencing their organizations
Program Takeaways
Strengthen your skills and be more effective in creating and protecting value for the organizations you serve
Become a DEP Alumni and join a national network of 3,800 directors and over 10,000 ICD members across Canada
Complete the first step toward the ICD.D designation upon completion of a written examination and a board meeting simulation chaired and vice-chaired by some of Canada's most senior directors
Program Facilitators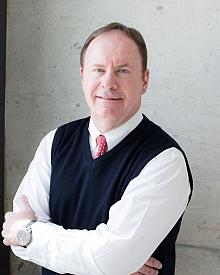 Richard C. Powers
Academic Director
Details
---
Registration Deadline

February 7, 2024
Date

Module 1: April 22-24, 2024

Module 2: June 17-19, 2024

Module 3: September 23-25, 2024

Module 4: October 28-30, 2024
Fee

Application fee: $500 + tax*

Program fee: $20,950 for all four modules plus applicable taxes.

This fee includes tuition, all reading materials, and ICD.D examination fees. The DEP is a tax-deductible expense. A T2202A form will be issued for the payment of DEP tuition fees.

* Application fee for current ICD Members is $250 + tax for individual members and $0 for members via boards.
** Non-members receive a one-year ICD membership on application to the DEP, valued at $395.
Format

The program is comprised of 4 modules of 3 days each, spanning 7 months. Each day is from 7:00am to 5:00pm (breakfast from 7:00am to 8:00am). The program is hosted in person in Ottawa.
More Information

Please contact the Institute of Corporate Directors at education@icd.ca or 1-877-593-7741.
Tailored Programs
Our programs and certificates can be delivered to your employees and tailored to fit your organization's specific requirements.
To discuss your needs, please contact us.