About the Program
Living and leading through the pandemic emphasized the significant challenges of our volatile, uncertain, complex and ambiguous (VUCA) world. How do leaders find coherence and balance in the blurred lines between home and work; in the exponential pace of change and in the unrelenting demands and expectations being placed on them?
Now, more than ever, leaders need to lean on their own set of personal practices to be able to bounce back and bounce forward from adversity and setbacks while also building thriving and adaptable teams.
This workshop will introduce leaders to a platter of researched-informed strategies to help restore their personal stamina, energy and focus. It will also explore how leaders can strengthen their understanding of team dynamics, build coherence and sustain performance to equip their teams in navigating the challenges that lie ahead.
Who Should Attend?
This program is designed for managers and executives, or employees who lead teams of people.
What You Will Learn
To understand resilience and how essential it is for leaders operating in today's context
To become more self-aware and identify areas where & when energy levels might not be optimal
To become aware of healthy practices that build focus and cultivate new behaviours, mindsets and habits
To understand what shapes team coherence and team health
To explore strategies that build team-readiness to navigate through adversity and change
Program Takeaways
As a participant in this program, you will leave with a greater understanding and self-awareness of personal and team resilience and its importance for leading in today's context.
Through peer exchanges you will hear and take-away ideas and stories from colleagues who are also in the process of building their resilience and that of their teams.
You will explore various approaches to start building your Resilience Action Plan including both personal practices as well as team strategies.
Program Facilitators
Christina Tector
Facilitator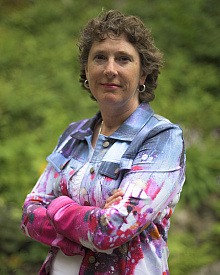 Marie Schingh
Facilitator
Details
---
Registration Deadline

October 27, 2023
Format

This program consists of a 1.5-day in person learning session with peers, followed by another half day virtual session scheduled a few weeks later to help anchor the resilience practices and strategies.
Dates

November 23-24, 2023

Follow up session: January 8, 2024
Participant Profile

Managers and executives, or employees who lead teams of people.
Tailored Programs
Our programs and certificates can be delivered to your employees and tailored to fit your organization's specific requirements.
To discuss your needs, please contact us.
Related Programs