About the Program
The Telfer School of Management at the University of Ottawa has partnered with the Canadian Police Association since 2009 to deliver a very successful, national, three-module program in Executive Leadership.
Those who complete all three modules will receive a special 'Professional Certificate in Executive Leadership' offered jointly by the Telfer School of Management and the Canadian Police Association.
The three modules are offered over a 12-month cycle. Participants can join the program at anytime and the courses do not need to be taken in any specific order.
Module I - Leadership, Advocacy and Communications: September 25-27, 2023 - To be confirmed
Leadership development and performance
Advocacy and government relations
Media and communications
Module II - Advanced Negotiations and the Psychology of Bargaining: April 2024
Bargaining
Negotiation
Member Issues
Module III - Strategic Choices, Implementation and Governance: To be scheduled
Strategy choices and planning,
Implementation of strategic plans
Governance
Who Should Attend?
The program is designed primarily for elected leaders and executive staff of the constituent associations of the CPA and their international colleagues. Representatives of other employee associations or unions will also be invited to participate.
What You Will Learn
The objective of Module 1 is to help participants develop leadership skills which enable them to exercise effective leadership, taking into account the diverse needs of associations which rely on volunteers. The focus is on understanding individual leadership styles, appreciating differences and learning how to build team leadership which allows associations to grow and evolve while meeting new challenges. The ability to communicate effectively to internal audiences and external stakeholders is essential to the exercise of leadership. Clarity of objectives and strategy and concise messages are equally important. An understanding of media relations can help maximize positive impact and to minimize negative consequences. Effective advocacy is also a major challenge – to identify partners and stakeholders, to align the membership, to have realistic objectives and to identify the 'influencers' who can get to decision-makers. Instructors will lead a number of exercises which will help participants learn how to meet these challenges, including small group exercises, role playing and mock media events.
Program Takeaways
Ability to lead strategy formulation and implementation in a membership-based organization
Improved skills in communication and working with the media
Understanding of how to develop and lead advocacy programs with member support
Awareness of leadership styles and skills, especially those best-suited to membership based organization
Program Facilitators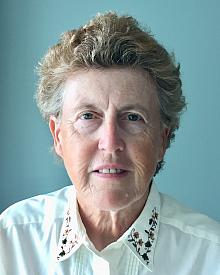 Elaine Bernard, Ph.D.
Facilitator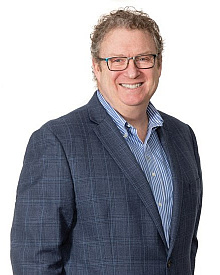 Details
---
Date

Upcoming Module (Module I): September 25-27, 2023
Format

The program occurs over 3 consecutive days from 8:30am to 4:30pm.
Location

Telfer School of Management
Centre for Executive Leadership
99 Bank Street, Suite 200
Ottawa ON K1P 6B9
Tailored Programs
Our programs and certificates can be delivered to your employees and tailored to fit your organization's specific requirements.
To discuss your needs, please contact us.