About the Program
Please note: Telfer Executive Programs is renewing this program for 2023 based on refreshed consultations.
Canada and its domestic and international partners face a complex array of challenges in the security and intelligence domains. Strong personal, organizational and strategic leadership will be needed in the coming years to ensure Canada is prepared for these challenges, and able to make the right assessment on priority needs and effective means of meeting them.
SAME LEARNING VALUE DIFFERENT LEARNING FORMAT
The Canadian Security and Intelligence Leadership Program is designed to enhance the skills of those who will be providing leadership in the next ten to fifteen years.
The CSILP uses dialogue with guests, community members, thought leaders, home organization teams, and faculty to move participant learning beyond theory and into practice. While maintaining those elements alumni considered central to making their CSILP a unique and powerful learning experience, the virtual program design integrates even greater application to the workplace with the introduction of executive coaching, senior leader job shadowing, action learning, and a workplace-based team innovation project.
"The safety and security of Canadians is one of the Government of Canada's most important priorities. Programs such as the Telfer Centre for Executive Leadership's Canadian Security and Intelligence Leadership Program are critical to ensuring that our public service leaders are prepared to provide vital and timely information and advice to Government, as well as ensure that our security and intelligence apparatus has the tools it needs to effectively keep Canadians safe."
- Mark Holland, Member of Parliament for Ajax (Ontario) and Parliamentary Secretary to the Minister of Public Safety and Emergency Preparedness Canada
Program Highlights
1. Engage with Stakeholders and Practitioners
Through a variety of highly-participative learning methods, engage and work collaboratively with stakeholders and practitioners with a diversity of perspectives and experience on critical and evolving Security & Intelligence (S&I) issues such as: cyber in a changing world, community and stakeholder engagement, and enterprise security and risk management. Not only do participants have the opportunity to examine the challenges facing S&I leaders in these areas, but also to identify concrete leadership strategies to address them.
2. A Future-Oriented Program
Successful leaders have a never-ending strategic focus on what needs to be created to bring possibilities to life. As a future-oriented program, CSILP develops a possibility mindset that empowers leaders to achieve positive system and organizational change, work effectively through teams, and inspire their organization to achieve creative goals.
3. Build a Long-Lasting Network
Become part of a community that draws on the extensive experience of program participants and alumni. In the classroom and at alumni events, participants have significant opportunities to share their experiences, expand their network, and build the trust and support they need going forward in their career.
4. Leaders Teaching Leaders
Learn from respected S&I leaders as they share their leadership stories, challenges, successes, and strategies. All of our guests bring relevant experience and engage participants on the issues facing S&I leaders today and into the future. Participants gain insight into past and developing challenges, and how experienced leaders move from problems to solutions.
Who Should Attend?
This program is designed for promising executives (EX minus 1, EX-1, and EX-2 or equivalent) in departments and agencies with a security and intelligence mandate. The program will expand executives' frame of reference in order to prepare them for positions of greater responsibility and to facilitate transitions into senior leadership roles in the Canadian security and intelligence community. All participants will be asked to participate in a phone interview to ensure the program meets their learning and development needs.
What You Will Learn
How to provide strategic advice to decision-makers
How enduring issues in security and intelligence may unfold in the future
How experienced S&I leaders deal with current and anticipated challenges
How to use internal and external partnerships to share information across organizational boundaries
How to anticipate critical issues and respond to crises
How to build personal and organizational resilience
How to understand the leadership challenges of the changing cyber world
How to deal with the legal and ethical issues in S&I leadership
Program Takeaways
Strategies for maintaining a positive mindset when experiencing disagreement and conflict.
Strategies for leading in complex systems.
Methods for leveraging contradictions to increase stakeholder support and policy sustainability.
Principles and strategies for leading change.
Strategies for developing and managing talent.
Program Facilitators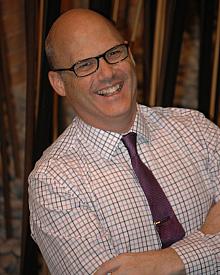 James Clemens
Facilitator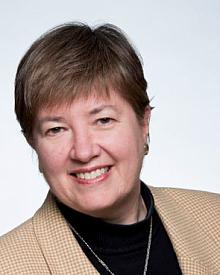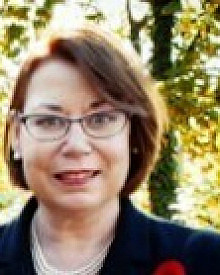 Jennifer Irish
Facilitator
Details
Registration Deadline

The next offering for this program will be in Fall 2023. If you are looking to register for our next offering, please contact us at executiveprograms@telfer.uOttawa.ca to be notified when registration is open.
Date

October 2023 to March 2024
Tailored Programs
Our programs and certificates can be delivered to your employees and tailored to fit your organization's specific requirements.
To discuss your needs, please contact us.