About the Program
This four day module is part of the Certificate in Complex Project & Procurement Leadership and may be taken as part of the certificate program or on a stand-alone basis. Please visit the main page for the Certificate in Complex Project & Procurement Leadership for more information.
---
Negotiation skills are essential for leaders to deal effectively with multi-party decision making and conflict in all aspects of complex project management. Participants will learn the requisite knowledge, skills and reflective abilities to identify potential sources of conflict and design dispute resolution systems that will lead to successful collaborations. The module will cover negotiating for results (with a particular focus on the interest-based approach to negotiations), effective management of emotions in negotiations, and influence skills in group environments with multiple approval layers.
Who Should Attend?
The program is designed for:
program and project managers
procurement managers
supply chain managers
military project directors
portfolio managers
key advisors in both government and industry organizations
This program is relevant for Canadian public sector employees and for the employees of industry suppliers and partners that work with public sector departments and agencies.
What You Will Learn
The Interest-Based approach to negotiation
Project Stakeholder Mapping
Program Takeaways
How to effectively strategize and carry out the negotiation of elements associated with complex projects in a way that builds and maintains important professional relationships
How to identify and influence the broad range of stakeholders associated with complex project implementation
How to use a broad range of conflict management approaches to ensure that complex projects effectively move forward in keeping with declared performance criteria
Facilitators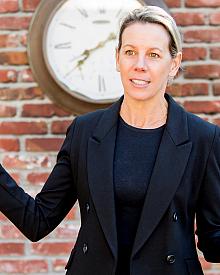 Susie Maloney
Facilitator
Details
---
Registration Deadline

Registration for individual modules will open in Fall of 2023. If you are looking to register, please contact us at executiveprograms@telfer.uOttawa.ca to be notified when registration is open.
Date

Cohort 17: March 18-19, 2024
Cohort 18: March 20-21, 2024
Tailored Programs
Our programs and certificates can be delivered to your employees and tailored to fit your organization's specific requirements.
To discuss your needs, please contact us.