Marketing Trip to Toronto
Contact Information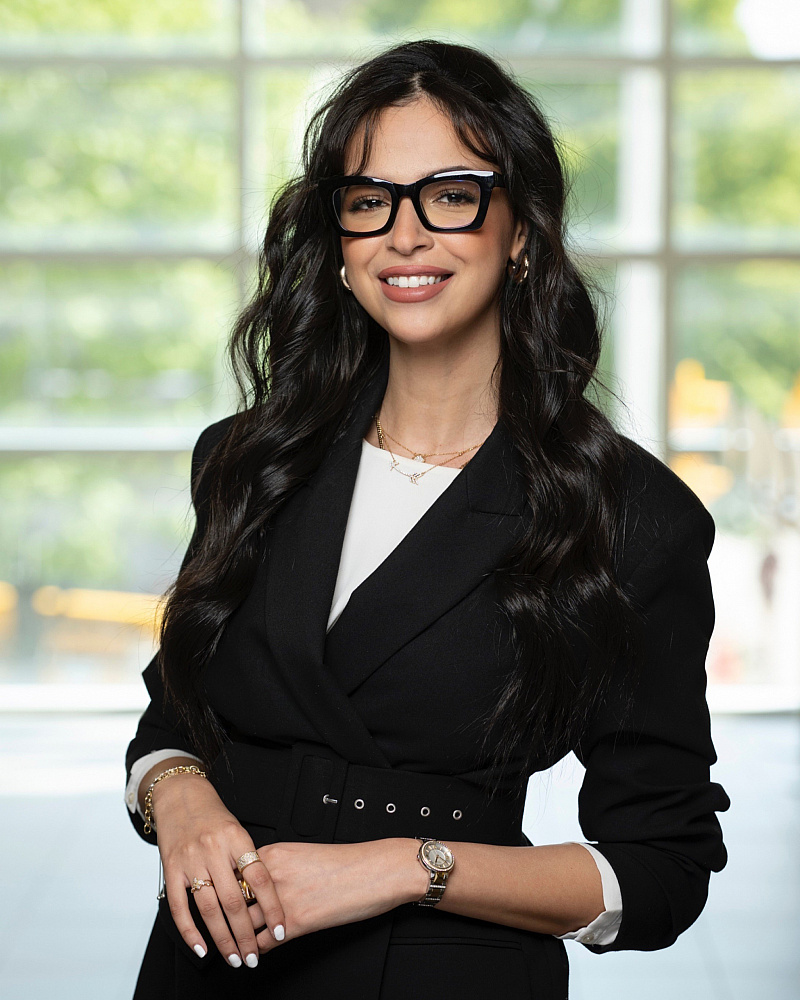 Salima Boujanah
Intermediate Liaison, Relationship Management
This email address is being protected from spambots. You need JavaScript enabled to view it.
613-562-5800 x 4663
If you are interested in recruiting Marketing students and wish to learn about virtual recruitment opportunities, please reach out to Jerani Sivayogan, Relationship Manager, at This email address is being protected from spambots. You need JavaScript enabled to view it..
Are you in Toronto and interested in helping students get a glimpse of what their career could look like in marketing?
We invite you to host students for an office tour during the fall reading week!
WHY PARTICIPATE?
The Marketing Trip to Toronto is a two-night, yearly marketing trip that gives top performing, senior marketing students the opportunity to learn more about roles to which they can apply as they prepare to graduate.
THE BENEFITS
You will have the chance to:
give back to the community through an experiential learning opportunity, perhaps for your alma matter;
meet top performing, soon-to-be graduates while saving the cost of travelling to Ottawa to attend a career fair;
have your organization promoted in new and interesting ways (see below).
During the Marketing Trip to Toronto, students "take over" the Telfer School of Management Instagram account, which has over 7,000 followers. They share their experience, tagging the organizations which they are visiting, making this a great promotional opportunity!
Students apply to participate in the Marketing Trip to Toronto in September. While the Career Centre advertises the trip and its application deadline, the organizations who will be offering office tours are also promoted.
PROCESS
Step 1 – Connect with the Program Manager to discuss session options and timing.
Step 2 – Host an office tour for Telfer students during the fall reading week.
Step 3 – Provide the Career Centre with feedback regarding your experience.
Session example: You could give a presentation to students about your organization and its current/upcoming roles/positions that would be relevant to them. Your presentation could be followed by a tour of your offices, so that students could imagine their 'fit' at your organization. You could then conclude the tour with a networking session with staff.
ELIGIBILITY CRITERIA FOR STUDENTS
You will have the opportunity to host approximately 20 students:
in 3rd and 4th years of the Telfer BCom Program;
in good academic standing (CGPA of 6.0/10 or higher);
who are specializing in or have an interest in marketing.
FREQUENTLY ASKED QUESTIONS
Q: Are marketing agencies the only employers allowed to host students?
A: No – we would like the students to be exposed to a variety of marketing career paths! We have had a variety of organizations participating, including but not limited to the following industries: packaged consumer goods (CPGs), startups, automotive, charity, and telecommunications.
Q: As an organization, is there a fee for me to participate?
A: No, there is no fee. Some organizations offer a meal, snacks, and/or swag for students, which would come from the organization's budget. However, this is entirely optional!
Q: I'm not sure how to structure the session, what should I do?
A: Reach out to the Program Manager. Over the years, sessions have been run in a number of ways, and we can share best practices and advice on what has and has not worked in the past. Naturally, your creativity is welcome!
Q: What time of day are the office tours given, and for how long?
A: This will depend on your availability. All sessions are generally held during business hours; however, every year there is availability for one evening networking session. Office tours are held for anywhere from 1.5 to 2 hours, depending on what content you would like to share and what activities you have in mind.
Q: How will I know when the fall reading week is?
A: The reading week timing varies from year to year; however, it is always in October. When you speak with the Program Manager, this is something that will be discussed.