Connexions Program
Contact Information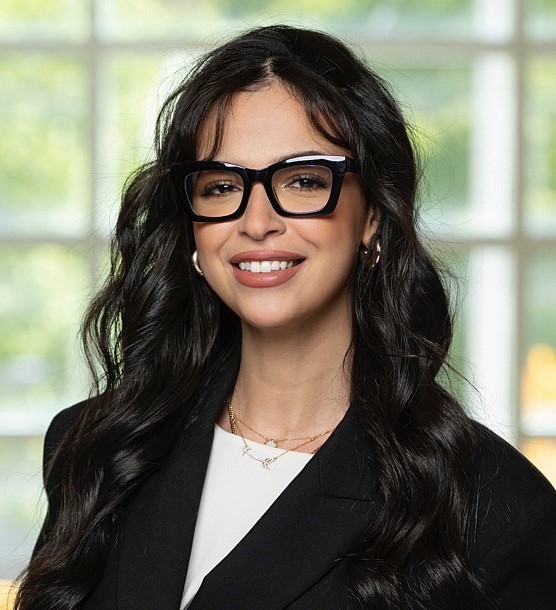 Salima Boujanah
Relationship Manager
This email address is being protected from spambots. You need JavaScript enabled to view it.
613-562-5800 x 4663
What is Connexions?
Connexions is an initiative established by the Telfer School of Management's Career Centre. Its mission is to foster strong links between Telfer students and the business community through practical volunteer work.
Connexions offers students the chance to acquire experience in their field of study and provides employers with qualified personnel.
Supported by the Career Centre, students find their own internship, ensuring the experience fits with their goals and objectives, and work within that organization one day a week for a one full academic term. Students are not paid for their work; for them, the objective is to gain work experience. Upon successful completion of an internship, students submit an internship report evaluated by a Telfer professor and receive three academic units.
What will Connexions do for me, an employer?
Improved productivity for businesses through additional motivated personnel.
Opportunity for businesses to evaluate potential employees.
Minimal expense for training and supervision.
What we offer you
Qualified and motivated third- and fourth-year business students willing to work on a specific project for a period of 12 weeks for 7 hours per week.
Students have many fields of study within commerce such as:
accounting
commerce
entrepreneurship
finance
healthcare analytics
human resources management
international management
management
management information systems and analytics
marketing

What we ask of you
Offer a motivating and challenging work environment.
Guide the student during the early stages of their internship.
Provide an interesting and educational experience.
Complete registration and evaluation forms.

PROGRAM STRUCTURE
The Connexions Program is offered in the fall, winter and summer terms.
Connexions Term

Internship Start and End
Recruitment
Period
Connexions Network
Event
Fall
September - December
February to August
Winter (End of February/ Early March)
Winter
January - April
October to December
Fall (End of October/ Early November)
Summer
May - August
February to April
Winter (End of February/Early March)
Upcoming Connexions Network Event
Connexions Network (for Summer and Fall 2023 work terms):

Contact This email address is being protected from spambots. You need JavaScript enabled to view it. at 613-562-5800 x 4663 for details.
HOW can I participate?
In this program, students are reponsible for finding their own internship, however the Career Centre organizes a networking event called Connexions Network for students and potential employers to meet. We highly recommend interested employers attend the Connexions Network event to discuss possible internships with students.
The recruitment period for a Connexions students takes place one semester before the work term (except for the fall). Connexions Networks are offered in the winter term (for summer and fall internships) and in the fall term (for winter internships). The one offered in winter is also for internships offered during the following fall term, and is offered at that time in order to reach as many students as possible.
Connexions Networks is an informal event, as regards the setup; however, students do have resumés on hand to distribute. It is left to employers' discretion whether they bring business cards or job descriptions.
Should employers not be able to attend the event to network with students, they can still publish available internships and their descriptions on Career Launch, they will be accessible and promotes to students in the Program. It is then up to the students to apply and connect with the employer should the opportunity interest them.
Frequently Asked Questions