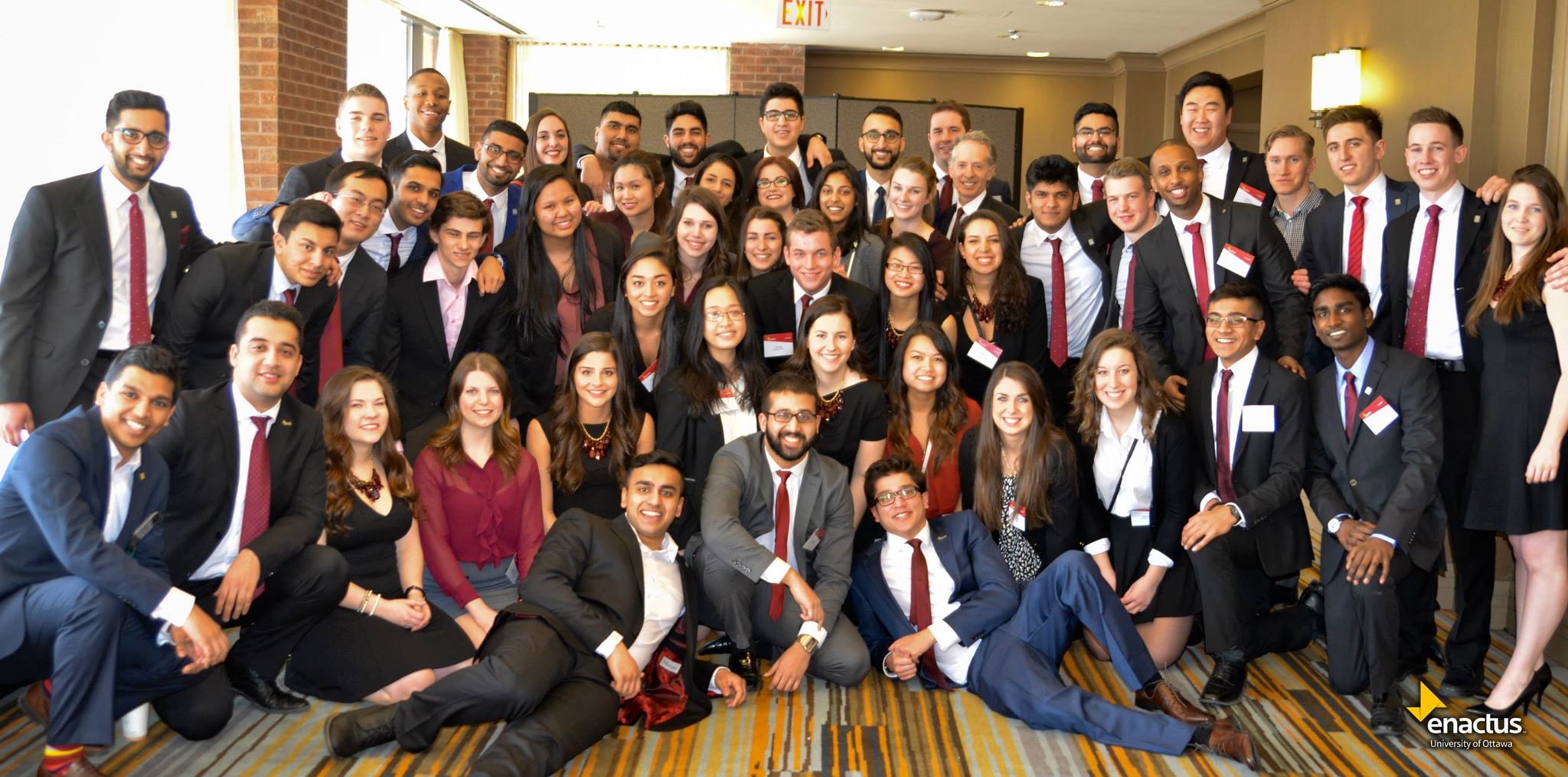 This country's largest student leadership development organization, Enactus Canada, hosted their 2015 Regional Exposition – Central Canada in Mississauga on March 8 and 9, 2015. The event inspired and celebrated the entrepreneurial action of student teams and student entrepreneurs across Central Canada who are sparking change in communities across Canada and beyond.
The Regional Exposition brings together over 500 student leaders, academic professionals and top executives and entrepreneurs from Central Canada around the shared cause of transforming lives through entrepreneurial action.

During the event, post-secondary students competed for prestigious regional championship titles by showcasing their community outreach projects and business ventures to judging panels composed of business professionals.

Three team-based competitions focused on entrepreneurship, environmental issues and financial education, as well as an individual-based competition for full-time students operating full-time businesses, took place during the Regional Exposition. Combined, this showcased the hard work of student leaders across the Central Canada region.
The entrepreneurship team consisting of Sam Thumm, Hannah Behzadi and Dhriv Gupta placed first in the TD Entrepreneurship Challenge. The financial literacy team of Corey Ellis, Wendy Liang and Faraz Malik placed first in the Capital One Financial Education Challenge. Finally, Rohin Sondhi, Tanveer Moustafa and Alida Burke, on the environment team were the first-runner up for the ScotiaBank EcoLiving Green Challenge.
Regional champions move on to the national level of competition taking place May 11-13 at the 2015 Enactus Canada National Exposition in Toronto, Ontario, in addition to the four presenters who will represent the team as they strive for the Tim Hortons Cup and National Champion title.
To learn more about Enactus uOttawa's community projects, visit www.enactusuottawa.ca