We are proud to announce that the Telfer School of Management's Executive Programs have been ranked within the Winners' Circle of the 2018 Leadership Excellence and Development (LEAD) Awards. This global recognition was unveiled by HR.com at the 36th Annual LEAD Awards in Salt Lake City in February.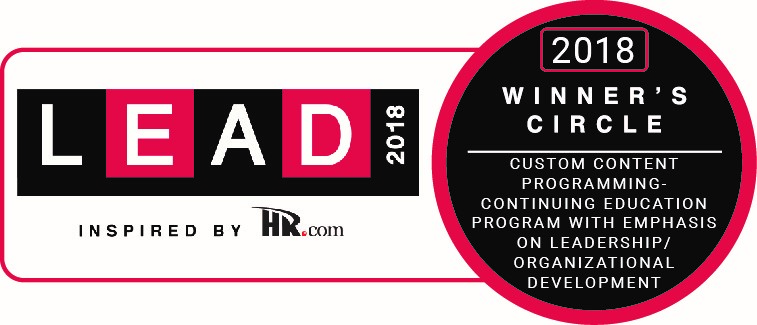 Telfer Executive Programs was ranked fifth in their category for "Custom Content Programming with Emphasis on Leadership / Organizational Development" in recognition of their Justice Canada Executive Leadership Program which engaged leaders of the organization in the transformation process that is underway in the department.
The curriculum for this custom program was designed to meet the specific context of the Canadian Federal Government, to meet the unique organizational requirements of the Department of Justice and to address the individual needs of each participant. Dr. Ingrid Richter, Executive in Residence at Telfer Executive Programs, was the lead designer and facilitator for the program which also profiled an inter-disciplinary team of Telfer faculty and associates as well as executives from the Department of Justice.
"We are particularly pleased that this award is very aligned with our mission and core focus: delivering custom programs that focus on leadership and organization development" said Glen Orsak, Executive Programs Director at the Telfer Centre for Executive Leadership.
The distinguished recipients of the Leadership Excellence and Development (LEAD) Awards for 2018 were named for outstanding achievements in leadership development and programs in the areas of Education, Corporate, and Individuals. These prestigious leadership awards salute the world's top leadership practitioners and programs and highlight their roles in developing their most important asset - their people.
For the past 35 years, the LEAD Awards have identified and recognized the top leadership programs and organizations and their strategies and solutions in their yearly ranking. This year's award winners were published in the February edition of the Leadership Excellence Essentials e-publication.
About Telfer Executive Programs
Telfer Executive Programs is the premiere provider of executive & leadership development programs across the National Capital Region, with a reach across Canada and internationally. More info: Telfer Executive Programs.
About LEAD
The Leadership Excellence & Development (LEAD) event is an annual 2-day inspirational leadership conference dedicated to helping organizations create an innovative, high potential, and passionate workforce. Participants learn how to take the world's best corporate leadership practices and concepts and put them into practice, applying them to their organizations. The Awards Gala evening celebrates award winning leadership and development programs.
About HR.com
HR.com strives to help create inspired workforces by making HR professionals smarter. Over 1,100,000 HR professionals turn to HR.com as the trusted resource for education, career development, and compliance.