Professors Jonathan Calof and Gregory Richards will both act as panelist during the "Wrangling the Future: Strategic Foresight and Competitive Intelligence" open discussion on May 30 at the Annual APEX Symposium hosted at the National Arts Centre. Click here to see the two-day event's complete program.
About Professor Calof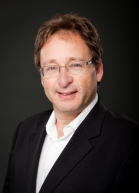 Professor Calof is recognized as one of the leaders in intelligence and foresight. An associate professor of International Business and Strategy at the Telfer School of Management at University of Ottawa, Dr. Calof combines research and consulting in competitive intelligence, technical foresight and business analytics. As well, he is a Board member for CASIS (Canadian Association of Security and Intelligence Studies, co-director of the Foresight Synergy Network and Co-director of Telfer's performance management/business analytics strategic area group.
About Professor Richards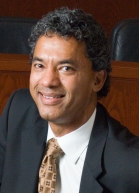 Professor Richards is currently Professor of Performance Management at the Telfer School of Management at the University of Ottawa. In this role, he is conducting research into best practices related to the use of performance information systems and processes. He is also developing Corporate Performance Management courses which integrate the use of Business Intelligence tools.