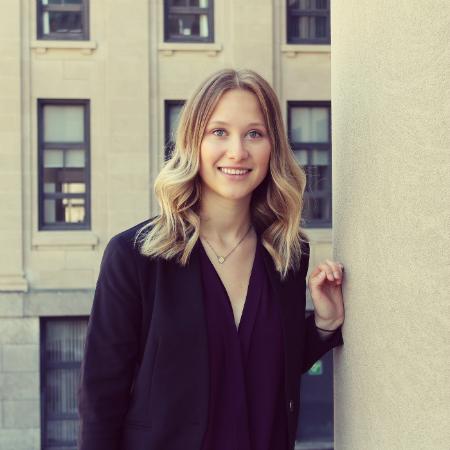 Dasha Shakov, a third year BCom Marketing student, is an innovative entrepreneur who is sure to inspire and impress everyone she meets for years to come. As a student juggling a part-time job, yoga, travelling and extracurricular activities, Dasha still managed to find time to found Parcelly with her mother, an online parcel shipping company. The idea behind Parcelly is that it offers a unique gifting solution for long distance friends, family members, and loved ones. They throw 4-5 special items together which is catered towards a specific theme, like for a birthday, a wedding or even a breakup. Once a person orders a package from their online store, the mother-daughter duo puts the items together in a box and ships it to the recipient's address. "It's a hassle free, meaningful, and creative way to show someone you care," she says.
Dasha also spends a lot of her time being one of the Event Directors of the Telfer Business Law Association. She was involved with planning the club's Mooting Competition, Wine and Cheese and Third Annual Speaker Series. "Getting involved in a club allows you to engage with amazing people, organize and participate in various activities," she says, "It's a really fun way to make long lasting memories!"
Dasha feels like she belongs at the Telfer School of Management. With it being located in the heart of the Nation's capital, she likes getting to meet other bright students coming from around the world. "The Telfer School has allowed me to broaden my horizons and meet an enormous amount of incredible, like-minded people. It's a fulfilling place to learn," she says.
What matters the most to Dash is being true to herself, proactively facing herself with new challenges, embarking on new opportunities, and saying "yes" to things outside of her comfort zone. She recently applied to study in France next year though the Telfer's International Exchange Program. "Living and learning away from home, in a foreign country, is definitely outside of my comfort zone, however it would be an amazing experience that I would remember for the rest of my life," she says.
Dasha's company, Parcelly, has been featured in other articles on campus, such as The Fulcrum and Her Campus and has also appeared in Kidbacker.