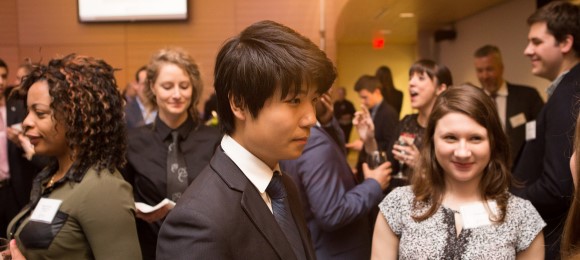 Being a Coach, I see international students every day. We make individual or group appointments to talk about anything and everything. A student may show up with a specific question about a course or can learn about student sport clubs. I am like their "Google" because I answer their questions and refer them to resources that can help them.
In addition to these daily meetings, my team and I organize academic workshops and social events for our students. We often plan lunch meetings where we talk with students while enjoying a good pizza. We also give learning techniques workshops and review sessions throughout the year. As well, we organize outings such as skating on the Rideau Canal or visits to supermarkets. These outings allow international students to be more easily integrated into society and to perform better at school.
I became an International Student Coach two years ago. I want to help new students because I was in their position a decade ago. I am an immigrant from China and I went through what these international students are going through now.
I landed in Canada for the first time on a muggy night in June 2002. I was eight years old when I came here with my parents. I did not know what to expect in my new life because I was unfamiliar with my new country's culture and language. Integration into a new environment is certainly exciting, but can sometimes be a bit intimidating. I therefore understand that it takes a lot of courage for newcomers to open up to the new people they meet. My role as a Coach is to guide you along your road to integration so that together, we can enjoy this incredible experience that the University of Ottawa has to offer.
- Jia Li
International Student Coach