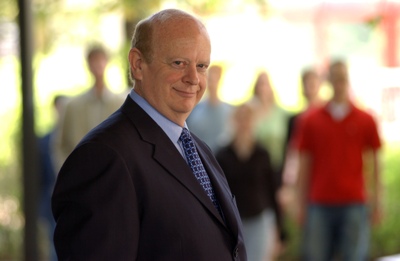 Professor Peter Koppel has announced that he will be retiring on March 31, 2011 after 26 years of dedicated service to the University.
Over the course of his years at the Telfer School, Professor Koppel has been an inspiring teacher, as well as a mentor to thousands of students. He was instrumental in the creation of the Career Centre, the Management's Peer Mentorship Program, the Mindtrust program, the Personal and Leadership Development Program, Beta Gamma Sigma and many other innovative programs that enhance the quality of our students' experience. His unique rapport with the students has led to many lasting friendships and has served to foster greater alumni engagement with the Telfer School.
Peter will continue to teach some of our large intro to management courses on a part-time basis and he will continue to be an ambassador for the Telfer School.
The Telfer School wishes to thank Peter for his extraordinary service over the years.