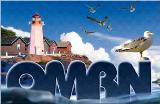 Canada's Oceans: Research, Management and the Human Dimension
October 21 to October 24, 2009

The OMRN 2009 National Conference , as for past OMRN conferences, focuses on the management of our coasts and oceans by integrating research and policy, social science and natural science, and the human dimension into natural resource management. OMRN conference delegates represent a diverse gathering of researchers, managers, policymakers, students, NGOs, industry, consultants and others with an interest in our oceans.
Events open to the public: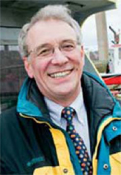 Friday, October 23, 2009 – 9:00 a.m.
Presentation by Dr. Ron O'Dor
Canadian Geographic 2009 Environmental Scientist of the Year will deliver the 2009 Canada Ocean Lecture "The Transparent Ocean"
In his presentation he will talk about new technologies, demonstrated by the Census of Marine Life projects that have transformed the ocean from dark and mysterious to transparent and understandable.
Desmarais Building, Room 4101
Free of Charge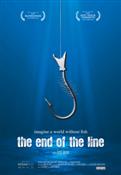 Friday, October 23, 2009 – 5:30 p.m.
Film viewing: "End of the line"
Desmarais Building, Room 4101
Free of Charge