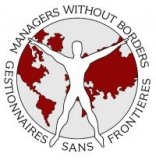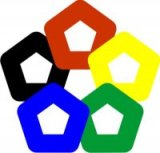 Managers Without Boarders and Telfer School of Management is proud to present the second annual 2009 Mitel Virtual International Case Competition (VICC).
VICC is an Inter-University case competition that incorporates universities from North America, Europe, Asia and Australia; and provides competitors with a strong sense of undertaking, pride, and accomplishment.
Each team consists of 6 students, 2 from the Telfer School of Management and 4 from universities around the globe. Apart from the Telfer School students, there is only one student per university per team permitted. The VICC will simulate an important international business meeting between people from around the world.
The students around the virtual table have a limited time to reach a decision and need to work together - across time zones - in order to submit a written case analysis and a final oral presentation; all interactions are made possible through electronic means with "soft phones", chats and emails.
As one of the only event of its kind, VICC aims to attract the best and brightest business students from around the world. Hosted by the Telfer School of Management at the University of Ottawa, VICC received strong support from leading Canadian corporations.
VICC will be taking place this year from November 26, 2009 to November 29, 2009.
If you are interested in competing in this competition please submit your resume to This email address is being protected from spambots. You need JavaScript enabled to view it. by November 1, 2009.
For more information please visit our website at: vicc.telfer.uOttawa.ca [This link is no longer available]
VICC - Managers Without Borders
55 Laurier Avenue E, room DMS 2105G
Ottawa ON Canada
K1N 6N5
This email address is being protected from spambots. You need JavaScript enabled to view it.
613-562-5800 ext 4573