Telfer Students Go Global in Case Competition Featuring Mitel Unified Communications Solution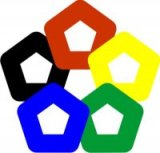 It's one thing to compete against business students on your own turf but quite another when you're part of a mixed team with colleagues from Singapore, France, India and Ireland, and doing it online via the Internet.
Congratulations to the winning teams [This link is no longer available]
"Ottawa business students get hands-on high-tech experience in international competition" [This link is no longer available]
That's what students from the Telfer School of Management at the University of Ottawa face when they enter the unique IP-enabled Mitel Virtual International Case Competition.
This 2nd annual virtual global case competition aims to simulate collaboration between international management students based on real world business cases. The competition, organized by the Telfer School's Managers Without Borders student association, takes place November 26 to 29, 2009 and includes students from North America, Europe and Asia working together on intercultural teams. The participating universities are:
University College Cork (Cork, Ireland)
Singapore Management University (Singapore)
Euromed École de management, (Marseille, France)
SMOT Management Academy (Chennai, India)
Telfer School of Management (Ottawa, Canada)
The students will use a virtual collaboration environment to work together across time zones to conduct their research, collaborate and reach consensus within a limited timeframe.
"Today business is global and technology enables competition like never before. That's what this competition is about", said Micheál J. Kelly, Dean of the Telfer School. "We wanted to give our students a taste of that reality."
Mitel Unified Communicator® (UC) Advanced software provides the students with a single point of access to all the communications and collaboration tools they need to connect with their team members across the world. UC Advanced enables the students to collaborate via audio and web conferencing, desktop video conferencing, secure instant messaging, and by softphone. The UC Advanced solution is deployed in a VMware virtualized server environment allowing students to access it with just a personal computer and high-speed internet.
"Mitel technology is used by companies around the world to communicate and collaborate seamlessly with employees, suppliers and customers regardless of where they are. The students in this competition will be using exactly the same tools. It's a valuable real-world competition and we're excited to have our technology at the core of it. May the best team win," said Mitel CEO Don Smith.
Shaun Markey
Markey Communications
This email address is being protected from spambots. You need JavaScript enabled to view it.
613-728-9951
Danielle McNeil
Manager of Public Relations
Mitel
This email address is being protected from spambots. You need JavaScript enabled to view it.
613-592-2122 x4643
Website :
sites.telfer.uOttawa.ca/vicc [This link is no longer available]