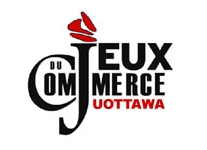 Looking to get involved with one of the most prestigious events at the Telfer School of Management? Looking to experience what many past students have described as "the best weekend" of their lives? Want to earn 6 ADM credits while doing it?
Come try out for an Academic team for 2010's Jeux du commerce (JDC)! This bilingual inter-university business competition takes place the second weekend of January 2010, and consists of Social, Sport, and Academic competitions. As a member of an Academic team, you will have three hours to prepare a case in a team of three, and 20-minutes for a presentation in front of judges.
There are multiple academic cases to choose from: Human Resources, International Business, Finance, Management of Information Systems, Accounting, Tax, Strategy, Entrepreneurship, Debate, Marketing, Stock Market Simulation, and Business Ethics.
By doing an Academic case, you are eligible to take ADM 4998 (Directed Reading) and ADM 3993 (Business Case Preparation). If you have not already done so, you will need to take ADM 3993 in order to receive ADM 4998 (in which case you will receive 6 credits). Both classes will prepare you for the competition and count towards your degree as ADM electives. Please note that in order to take the credits for these classes you must have completed your core classes for 1st and 2nd year.
Interested? To apply, fill out the application form and print off a copy of your resume and transcript (this can be found on Rabaska). Place all three documents in a sealed envelope and bring to the Jeux du commerce office (DMS 2105J) or to the InfoDesk on the first floor of the Desmarais Building. ***ALL APPLICATIONS ARE DUE BY APRIL 10, 2009 AT 6PM***. Please note that a separate envelope must be submitted for each case to which you apply. The academic tryouts will take place from April 14 to April 30.
Find out more information by logging on to www.jdctelfer.ca [This link is no longer available] , or by e-mailing the VP Academic, Jasmina Charbonneau, at This email address is being protected from spambots. You need JavaScript enabled to view it.
Hope to see you at the tryouts.
The JDC 2010 Executive Team