The uOttawa Top Start-ups initiative recognizes and celebrates the culmination of each annual cycle of teaching, competitions, workshops and hard work that lead to exciting start-ups.
Already in its 4th year, this annual search for the top start-ups on campus is a collaborative effort between the Telfer School of Management, the Faculty of Engineering, Startup Garage and the uOttawa e-hub.
The 2018 Top uOttawa start-ups, in alphabetical order, are:
GameStrat

GameStrat is a sports software company that specializes in sideline instant replay and real-time analytics. GameStrat currently provides solutions for a number of different sports such as football, basketball and volleyball, with plans to branch out to other sports in the future.
Co-Founders: Tunch Akkaya, CEO & Co-Founder, BASc 2015, Diploma 2016, MEng 2017 and Elijah Wu, Lead Developer & Co-Founder, BASc 2015.
Transparent Kitchen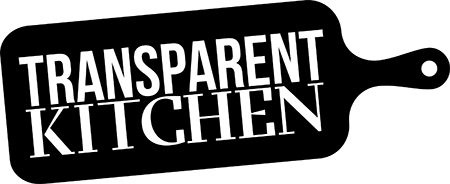 Transparent Kitchen leverages technology to empower independent restaurants and local food entrepreneurs to sell better, so that we can all eat better. Powered by our Interactive Menu Application, our online platform improves customer engagement, resulting in higher online conversions, while connecting our B2B partners to new B2C revenue channels.
Co-Founders: Frazer Nagy, CEO, BSocSc 2015, Andrej Sakic, CDO, BSocSc 2014 and Jérôme St-Hilaire, CTO.
ZoomMate

ZoomMate is an online platform that helps people find roommates/housing. ZoomMate has found a way to solve the issues of roommate seeking that makes sense. ZoomMate allows people to find homes that they like and fill it with people that are compatible with them. ZoomMate also helps landlords fill their homes with individuals that are compatible.
Co-Founders: Moktar Yusuf, CEO & Co-Founder, Telfer BCom 2017 and Himanish Kaushal, CTO & Co-Founder.
"Each year the quality of start-ups on campus is improving" says Stephen Daze, the Dom Herrick Entrepreneur in Residence at the Telfer School. "Student interest, faculty programming and an increasing culture of entrepreneurship is contributing to this rise in quality and it's encouraging to see our next generation of leaders creating their own opportunities".
HOW WERE THE TOP START-UPS ON CAMPUS SELECTED?
A public web-based call for nominations allowed start-ups to show their interest. The nominees were then evaluated by a campus entrepreneurship committee and an initial long list of top start-ups was selected.
Feedback from various alumni and entrepreneurs in Silicon Valley was obtained before a final list of "Top Start-ups" is selected. These Top start-ups will be invited to visit Silicon Valley for a learning and business development experience in May 2018, a trip which coincides with the annual Telfer Executive MBA trip to the Valley.
"The trip exposed me to some of the top entrepreneurial thinkers and companies in the world. The effect was to make me think bigger. It also made me realize that I (and Canadians in general) have no shortage of amazing ideas. We can, however, learn a lot from 'the Valley' on how to execute on those ideas and impact more people than we could have previously imagined." - Jeff Perron, Co-Founder of TruReach and Top Start-up recipient in 2016.