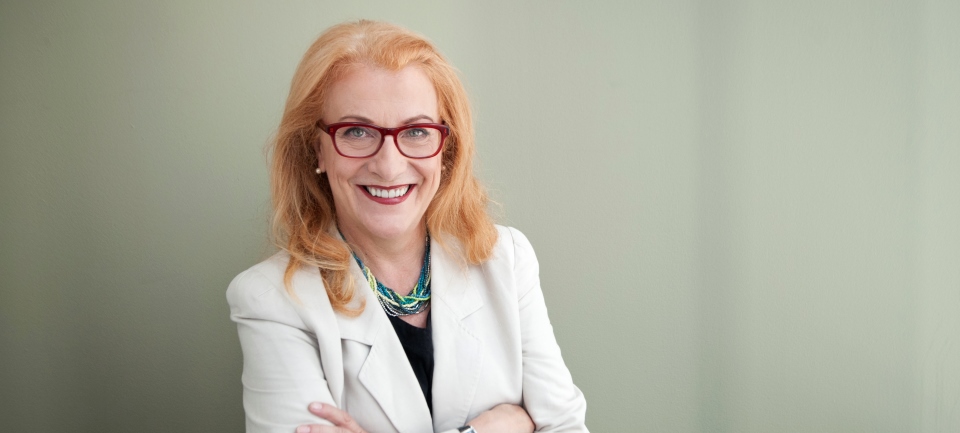 Dean François Julien and Doug Dempster, Executive Director of the Telfer Centre for Executive Leadership, are pleased to announce the appointment of Dr. Ingrid Richter PhD as Executive in Residence at the Centre.
The Centre for Executive Leadership is part of the Telfer School of Management and is focused on delivering innovative executive development programming for our clients. Our clients consist of organizations in the public, private and not-for-profit sectors in the National Capital Region, across the country and internationally.
Dr. Richter is highly respected for her work in the design and facilitation of leadership development, complex change and organization transformation programs for a diverse spectrum of client organizations and their senior leaders. Over the past 18 months Ingrid has been serving as Academic Director and as lead consultant on several of Telfer's customized leadership programs for our flagship clients across Canada. In this capacity, she has demonstrated an inter-disciplinary approach and a keen focus on creating high-quality learning experiences that are designed to serve the diverse needs of individual learners and their organizations.
Ingrid brings 30 years of experience as a management consultant and part-time academic, working in a variety of contexts. Her background includes serving as an executive in the Ministry of Community Safety and Correctional Services as well as the Ministry of the Solicitor General. She also served as a Senior Fellow with the Canada School of Public Service (International Programs). In the last 10 years Ingrid has designed and delivered in-depth, large-scale (multi-country) programs involving over 600 senior public and non-profit sector leaders from across Canada, Europe, Asia, Africa and the Caribbean.
Ingrid is also a leading organizational development professional. As the co-founder of the Canadian Organization Development Institute, she helped establish a first peer review and accreditation process for organization development professionals in Canada. She has also designed and taught programs at the post-graduate level in leadership, social innovation and organization development for Royal Roads University, the University of Toronto and Waterloo University.
Ingrid received a PhD in Management Learning from Lancaster University in the UK. She also holds a Masters in Workplace Learning from the University of Toronto and a BA in Psychology from McGill University.