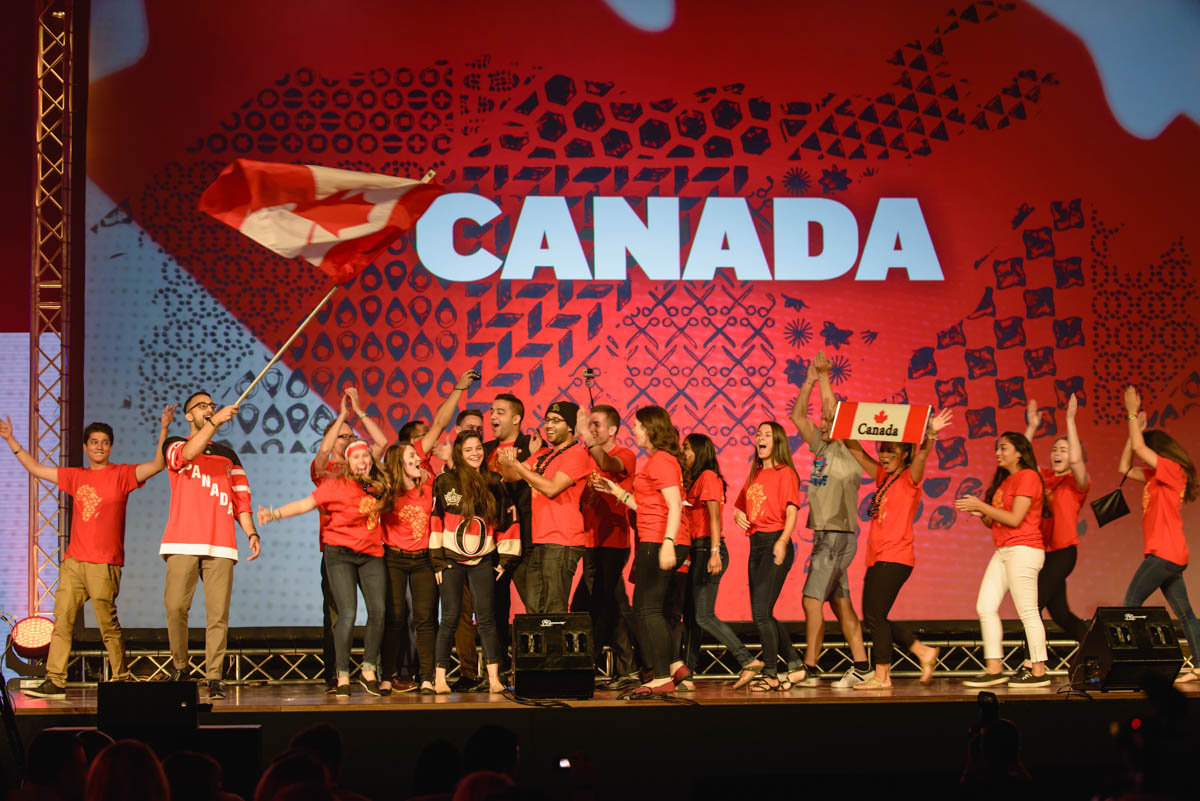 The uOttawa Enactus team just competed in the semi final round at the Enactus World Championships, and was named one of top 16 teams among 1,700 other universities and colleges worldwide.
After their humble beginnings of starting as a group of 12 tight knit members, Enactus uOttawa has grown to be a team of 116 highly capable and innovative students, spanning across 7 different faculties at the University of Ottawa in just four years. In recognition of both the local and international impact they've made through a variety of projects, the team, after having been crowned National Champions in Toronto this past May, represented Team Canada at this year's World Cup - taking place for the very first time on the continent of Africa
A 3 day event of competition, collaboration, and celebration, the Enactus World Championships are an opportunity for representatives from 36 different countries to showcase the social impact they've made through presentations of up to 17 minutes. Enactus uOttawa showcased 2 of their 12 projects which have empowered countless individuals, created many jobs, and effectively eliminated waste in their local community - the most notable being a project by the name of CigBins. CigBins, a cigarette butt and recycling service, provides meaningful job opportunities to individuals with mental illness. It has thus far diverted over 183,000 cigarette butts off the city streets, and generated $129,000 in revenue.
In addition to the competition rounds, the Championship's events also consisted of two Action Leaders Forums (covering the topics of Food, Water, and Energy Security) in addition to a Women's Economic Empowerment and Entrepreneurship Forum - which were supplemented by various guest speakers. Featured performances included African Footprint, The Soweto Gospel Choir, and DJ Reactagirl.
With last year's Enactus World Cup taking place in Beijing, China and this year's competition in South Africa, a country in which every public university is involved with the organization, the championship moves internationally from city to city each year, and will be taking place in Toronto, Canada for the 2016 rounds.
Contact
Enactus uOttawa
(613) 562-5800 ext. 3700
This email address is being protected from spambots. You need JavaScript enabled to view it.