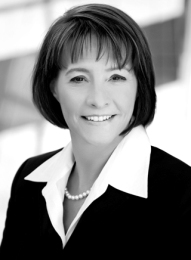 The Telfer School of Management would like to congratulate EMBA Alumna Linda Eagen who received the RGA award for Executive of the Year – Parapublic sector. Mrs. Eagen was honoured at the RGA Gala of Excellence which was held at the Hilton Lac Leamy on April 17, 2010.
Read the complete article on LeDroit's website (available in French only)
About Linda Eagen:
Linda Eagen, President & CEO Ottawa Regional Cancer Foundation
Linda Eagen has a proven track record as a relationship builder and change facilitator in our community. Linda is a recognized leader in the not-for-profit sector with close to 20 years experience as a fundraising professional. She has directed several campaigns and developed a variety of revenue generation programs raising over $70 million in support of health, education, arts and culture, community and social welfare organizations.
Prior to her role as President and CEO with the Cancer Foundation Linda was the Manager of Development, at the University of Ottawa's School of Management, where she played a pivotal role in the School's renewed focus as a leader in business education and innovative research. Linda had previously worked with the University of Ottawa as the Development Officer from 1989 - 1993 at which time she was promoted to Director of Development. From 1993-1996 Linda directed and coordinated fundraising programs generating more than $10 million towards the University's capital campaign goal of $34 million. Linda's career in Fundraising has been accelerated by her successfully obtaining her Executive MBA from the University of Ottawa.
About the RGA Awards:
(available in french only)
La soirée du Gala de l'excellence du RGA (Regroupement des gens d'affaires de la Capitale nationale) a eu lieu le 17 avril 2010 au Hilton Lac-Leamy. Le Gala rend hommage à des gens d'affaires et à des entreprises d'ici qui se sont le plus distingué(e)s sous divers aspects : leadership, apport à la communauté, esprit d'innovation, engagement face à l'évolution de leur entreprise, de leurs services ou de leur champ d'activités.