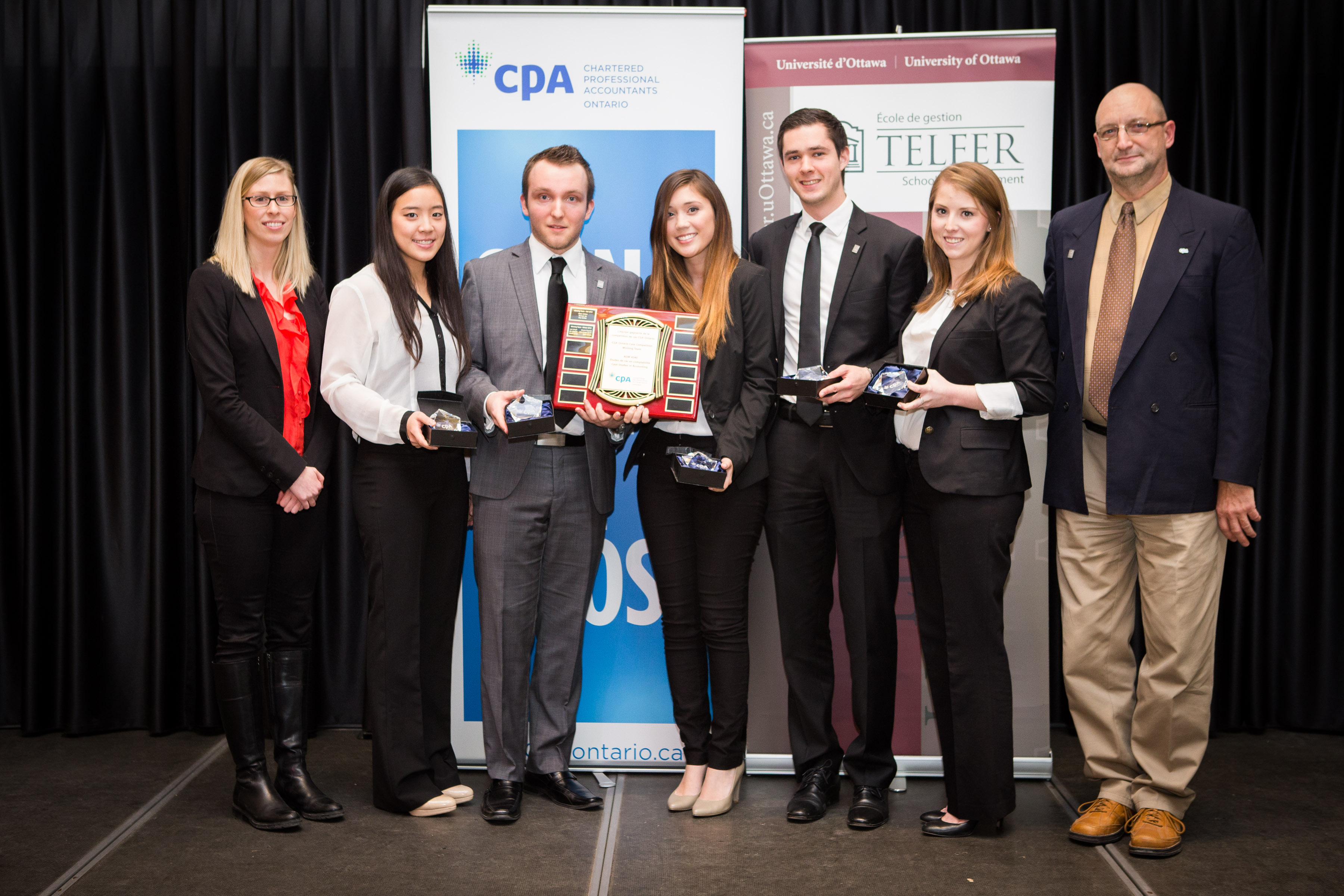 A total of 73 students divided in groups were responsible for analyzing a case involving a real-life local or Canadian company and report on accounting issues being faced by the subject company. The best groups had to present on December 3rd in a competition. The winners received the Chartered Professional Accountants of Ontario (CPA) Case Competition prize for Case Studies in Accounting.
We would like to congratulate the winners:
First Place:
Dominic Franchi
Kelsey Leigh
Carl Delisle
Ailsa Leitch
Emily Hsiung
Second Place:
James Day
Wen Yang
Ying Wang
Attia Momin
Thank you to CPA Ontario for sponsoring the event and to Professor Sheldon Weatherstone, Alex Melville, Elena Harding, Jessica Zhang, Stefka Zaharieva and Matthew Prime for being judges.