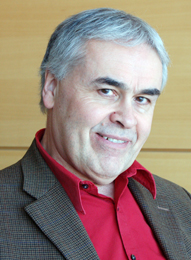 The Telfer School of Management at the University of Ottawa is pleased to announce the appointment of Brian Malcolmson, as an Executive-in-Residence for the MHA Program.
Brian Malcolmson brings to the Master of Health Administration Program more than 30 years of management experience in the health care field, most recently as Associate Vice-President of Academic Affairs at Hôpital Montfort.
His background also includes senior management in hospital administration (the former Riverside Hospital of Ottawa), private consulting in health and social service management (CGO Montréal), government health services administration (Ontario, Manitoba) and community health services planning (Orleans, Ottawa).
As President of the 1,000 member University of Ottawa MHA Alumni Association, Brian recently initiated a partnership with the Canadian College of Health Service Executives for their health leadership development program. As MHA Executive in Residence, he seeks to collaborate similarly with professors by enhancing their links to the health care sector, and with students by guiding them through their studies and career deliberations.
A University of Ottawa MHA graduate, Brian Malcolmson has maintained close linkages with the program for many years, as a preceptor for several students, as a former part-time professor and as a class presenter. He is bilingual and committed to creating French language education opportunities. Brian is delighted to return to his roots in the MHA Program and to help develop the human resources needed for the management of our health care system.
The Executives-in-Residence program at the Telfer School of Management exemplifies its Linked with Leadership brand. These individuals provide our students with access to valuable insight into current affairs and expose them to their real life business experiences in various fields of business including International Business, Health Care, Politics, High Tech, Finance, Entrepreneurship and Law.