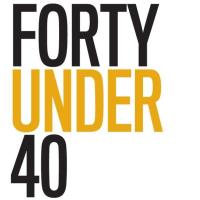 Once a year, the Ottawa Business Journal (OBJ) nominates professionals for their business achievements to be in their "Forty Under 40" list.
Among this year's nominees, thirteen are alumni of the University of Ottawa, two of which studied at the Telfer School of Management. For this achievement, the Telfer School would like to congratulate: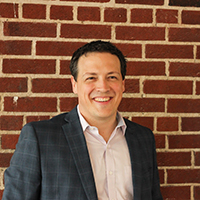 Sebastien Dignard, BCom 2000
Sebastien Dignard is the President of Framos Technologies Inc. Sebastien has close to 15 years of senior-level experience in management and international business development. Sebastien graduated from the Telfer School in 2000, with a BCom in International Management.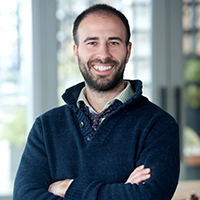 Photography by Mark Holleron
Christian Bisson, Cert 2011
Christian Bisson is Co-Founder of Escape Manor. His company has expanded beyond its two locations in Ottawa and now boasts escape rooms in Cornwall, Regina and Brisbane, Australia. Christian obtained a Certificate from the Telfer School of Management in 2011.
The Telfer School would also like to congratulate Rouhollah Alizadeh, Craig O'Brien, Christopher Pulfer, Gordon Cudney, Justin Tudor, Hedyeh Javidnia, Megan Wallace, Briana Kim, Caitlin Kealey, Stephanie Karlovits and Catherine Horvath - all University of Ottawa alumni who also made the "Forty Under 40" list.
This year's Forty Under 40 awards gala will take place at the Hilton Lac-Leamy Hotel on June 16, 2017. The event will feature cocktails, fine food, music and dancing and is in part sponsored by the Telfer Executive MBA. Click here to register for the 2017 Forty Under 40 Gala.
Click here to view the full Forty Under 40 list on the OBJ website.