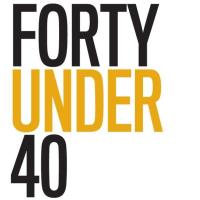 Once a year, the Ottawa Business Journal (OBJ) nominates professionals for their business achievements to be in their forty under 40 list.
Among this years' nominees, thirteen are alumni of the University of Ottawa, from which two studied at the Telfer School of Management. For this achievement, the Telfer School would like to congratulate:
Ben Lalonde, EMBA 2016
Ben Lalonde is the President of Orleans AutoPro. Ben has been part of the automotive service industry since 1995. He received his interprovincial Automotive Service Technician license in 1999, and went on to become the shop manager for Ottawa's largest tire and service center in 2005. Ben purchased his first service center in 2008 and recently acquired a second location in 2013.
Click here to read more on Ben Lalonde.
Chad J. Saikaley, BCom 2004
Chad Saikaley is a Partner at Ginsberg Gluzman Fage & Levitz, LLP. He works with a diverse client base and provides a wide variety of services to businesses and business owners in countless industries. Chad joined GGFL in 2013 after spending much of his career with an international accounting firm. He was named partner in 2015.
Click here to read Chad's profile on the GGFL website.
The Telfer School would also like to congratulate James Baker, Jason Bellefleur, Alexandre Benay, Christopher Harder, Safeena Kherani, Jonathon Moody, Nicolas Moyer, Jeffrey Saikaley, Andrew Scott, Fayer Thawer, Graeme Webster who all graduated from the University of Ottawa and made it on the list.
This year's Forty Under 40 awards gala will take place at the Hilton Lac-Leamy Hotel on June 16, 2016. The event will feature cocktails, fine food, music and dancing and is in part sponsored by the Telfer Executive MBA. Click here to register for the 2016 Forty Under 40 Gala.
Click here to view the full Forty Under 40 list on the OBJ website.