Dominic Franchi and Emily Hsiung, both Telfer School of Management BCom 2015 alumni, have ranked amongst the highest 52 scores in the country on the Common Final Examination (CFE). The CFE is a three-day examination requiring candidates in accounting to demonstrate depth and breadth of competency development in accordance with the CPA Competency Map.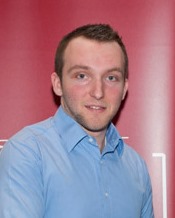 Dominic is currently a Tax Analyst at Deloitte. He says that there were three strategies that helped him achieve a high score on the exam: "Firstly, I am a strong believer of always understanding the underlying principles of any concept instead of learning concepts by heart. […] Secondly, it is important to know your strengths and weaknesses: take more time to work on your weaknesses and less time to brush up your strengths. Lastly, it is crucial to take time to enjoy yourself and keep your mind off studying!"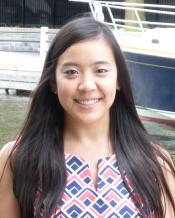 Emily also works at Deloitte, as a Senior Accountant. For her, being successful on the CFE meant to be prepare accordingly: "I attended a mock exam CPA set up, and this really helped me visualize what the real exam day would be like. […] When I made mistakes on practice exams (which I definitely did!) I focused a lot on identifying and understanding why it was that I made the mistake, rather than fixing the mistake itself. This ensured I wouldn't make the same mistake again."
Dominic and Emily say they are good friends and would often study for the CFE together.
Click here to view the full Ontario honour roll list. Note: To view the national list, click on the "National Honour Roll" link at the end of the page.